Now that summer's here, air conditioning is a huge benefit. That feeling you get when you walk into a cool room after being on the beach or outside for a while is so enjoyable. In fact, we have been known to loiter in the supermarkets – or walk through them when out and about – just to enjoy that sensation of cooling off!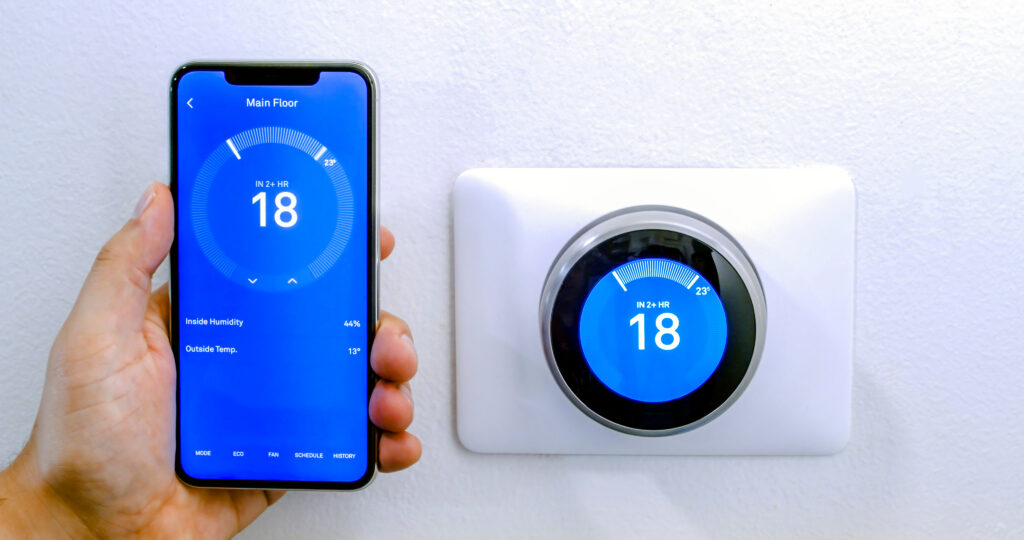 We´re Huge Fans of anything Smart!
We're huge fans of smart air conditioners for several reasons. Firstly, we can turn them on from our phone when we are a few minutes from home so the rooms are cool when we walk in. Also, if we've gone out and left the air con on, we can use our phone to switch it off so we're not wasting energy and running up huge electricity bills.
What are smart air conditioners?
Smart air conditioners are connected to your wi-fi so you can control it with an app on your phone or tablet. That means you can adjust the temperature and fan speed, or turn it on or off wherever you are. Some also work with Amazon Alexa, Google Assistant and Apple Siri.
You can get portable units, which are handy as you can move them to whichever room you want, or you can install a wall or window air con unit. If you already have air con, you can get a device which turns your existing unit into smart air con. You can either use smart plugs to connect to your WiFi or get a smart AC control device.
Here are some examples of the best smart air conditioners around.
Samsung is a trusted and well-known name in the global smartphone market. Its innovative techniques make it a top contender in other smart products, such as the AR24TSEAFWK/JO WindFree AC. Samsung's WindFree Cooling technology gently and quietly circulates air. There's no feeling of cold wind on your face if you are in a particular part of the room as it cools a larger area more evenly than older AC units. With the SmartThings App you can control the air con from your phone or tablet. It also cleans itself automatically by removing moisture to prevent bacteria and bad smells.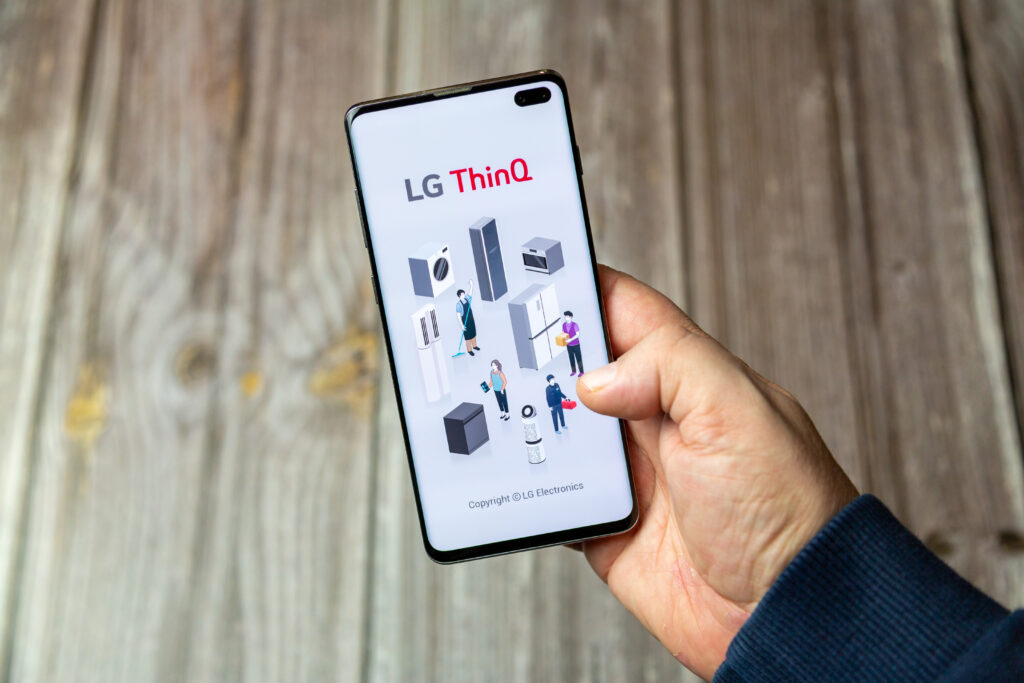 LG ThinQ
LG is another leader in technology innovation. LG's dual inverter air conditioners are quiet and can be accessed from anywhere using LG's ThinQ home appliances control app.

Similarly, the Daikin Sensira FTXF-A is quiet and can be controlled by your smartphone or tablet if you choose the optional Onecta app. This AC has a powerful mode so you can cool the room quickly. Once the powerful mode is deactivated, then the AC unit reverts to the default operating mode.

With GE smart air conditioners, you can use the Smart HQ app to control your AC, check how much energy you've used, control more than one AC with the one app, and receive reminders when you need to clean or change the filters.
For a portable air con unit, the Klarstein Kraftwerk Smart 10K is super efficient. As well as air con, it works as a fan and dehumidifier which can filter up to 23 litres of moisture from the air per day. It can be controlled by phone with the Klarstein app, manually by the control panel on the unit, or via the remote control. 
Get in touch to talk about Telitec smart home packages including air con systems.