We love keeping up with our favourite TV programmes, even on holiday. This is definitely the case if there's a huge drama building up in the soaps, or we're desperate to know who will be eliminated next in Love Island or Dancing On Ice.
Thankfully there's no need to miss out on any of the action. Here are a few ways you can watch your favourite UK TV shows on holiday in Spain.
Get in touch with Telitec
We can set you up with an IPTV or satellite TV to get your favourite channels in Spain including BBC, ITV, C4 and Channel 5. There are two ways we can do this: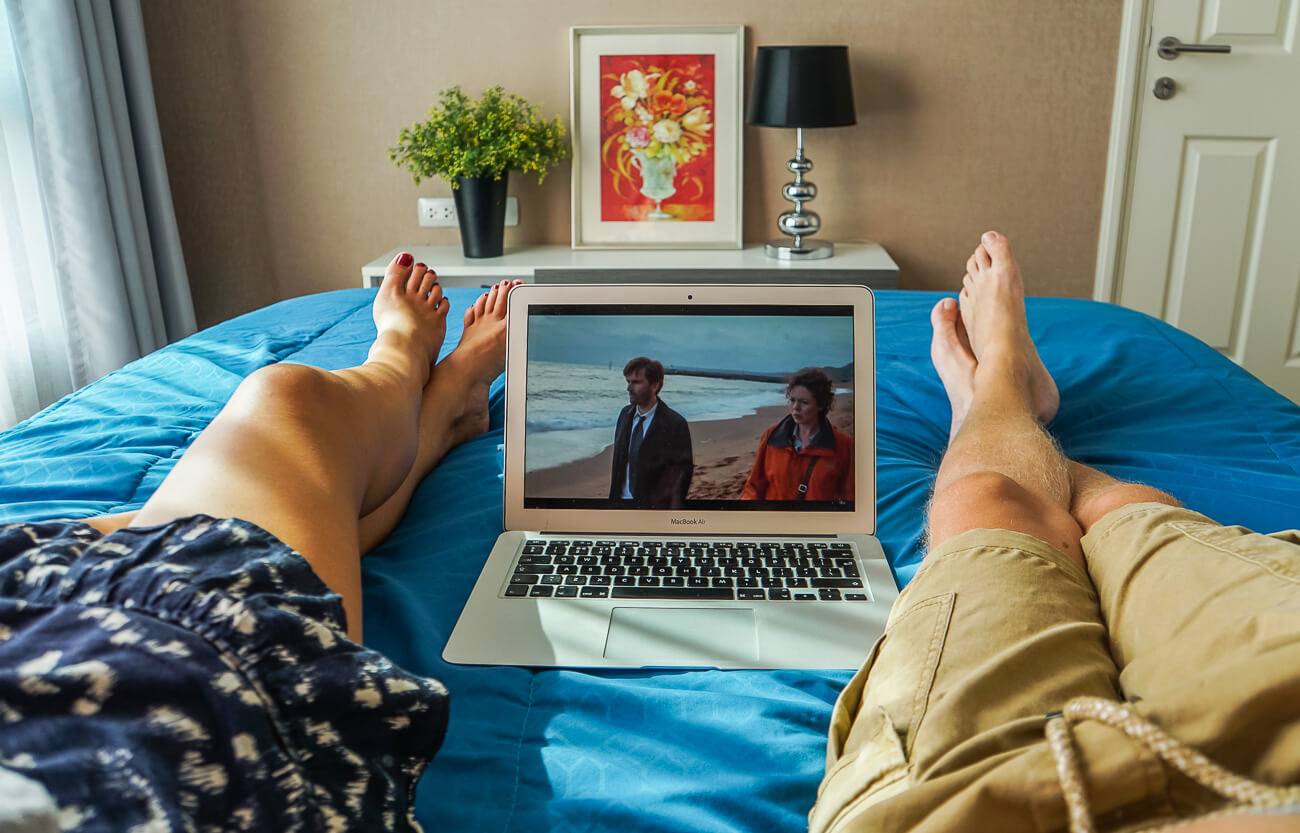 By using our IPTV – Internet Protocol TV – using a set-top box and your internet. These give you the UK Freeview channels and also let you record and watch on catch-up too. You can also talk to us about the fastest internet packages and the best prices for watching IPTV.

You can also get free-to-view channels by installing our satellite TV packages for a one-off fee. As well as UK TV in Spain, we can provide satellite systems to watch Dutch, Belgian and French TV among others.
Use a VPN to watch UK TV in Spain
You will notice if you try to access BBC iPlayer or ITV Hub in Spain, a message pops up saying it only works in the UK. One way around this is to use a VPN service to stream your favourite TV channels including satellite packages such as Sky Go or BT TV, if you are a subscriber.
A VPN – Virtual Private Network – changes your IP address to make it seem as though you are in another country. A good VPN will have servers in many countries around the world, so you pick the country where you want to watch TV. If you want UK TV in Spain, you would pick a server in the UK. That way BBC iPlayer, etc thinks you are in the UK and will allow you to watch the programmes.
You can find out more about VPNs and how they work in this article.

Download programmes to watch offline
If you're super organised, you can decide which programmes you want to watch on BBC iPlayer, Netflix, Amazon Prime Video, or Sky Go for example, and download them before you go on holiday. You need to download the programmes while you're in the UK, or your home country, and have an internet connection. Once they're downloaded, you can watch them offline and from anywhere in the world.
Get in touch with Telitec for further information about our IPTV and satellite TV packages, or our internet packages so you have the best possible wifi speeds in Spain.