Making the Most of your Telitec Fibre can be a quick and easy update, maybe an extra cable or simply by adding an extender or mesh system.
Our Fibre network combines exceptional stability and super fast internet speeds. As with all data networks, you may experience lower speeds than you might expect. Just using Wi-Fi can lower your internet speed by 25-30%. However, being aware of factors that affect speed can help you get the most out of your internet. Here's just a few of the factors you should be aware of.
Use the right Speed Test Server
Internet speed can be affected when there are peaks in general internet traffic.
To get the most accurate Speed Test results on our network, go to our own Speed Test

Scan QR Code for Speed Test
Choose the Best Wi-Fi Frequency
Our Fibre routers are equipped with 2.4GHz and 5GHz channels. The best depends on your individual circumstances. 2.4Ghz is better when you need to cover a large area such as a large villa with a garden. However, 5GHz is faster at delivering when you're not too far from the router, such as if you live in an apartment. There are many other factors which are covered in our popular blog – 2-4ghz-or-5ghz-wi-fi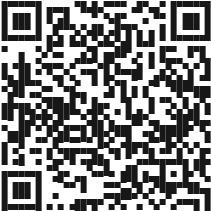 Scan QR code with your Smartphone
Take a look at our blog on your mobile.
Keep your Equipment Up to Date
Making the most of your Telitec Fibre could be to make sure you use up to date equipment when performing a speed test. Even computers from just a few years ago may be unable to receive Fibre speeds. Furthermore you'll also need to ensure your software and operating system is also up to date. It's a fact that old equipment simply can't keep up with fibre internet speeds.
Be Aware of Interference Around the Home
All our routers the meet EU telecoms standards. But no matter how good the router, your Wi-Fi signal will always be subject to degradation by interference. You're router placement is also important, putting it behind the fridge (yes, a true story) really hurts your speed. If your property uses re-enforced concrete then the rebar in the concrete can create a signal barrier. You might even get interference from a neighbour's Wi-Fi. And as explained before, distance from router is also a factor. In all these cases, Wi-Fi extenders or a Mesh Wi-Fi system will improve your apparent speed.
Use Internet Cables Where Possible
Connecting your computer to a router by cable is always going to give better results than Wi-Fi. This is why we install your router near your TV and plug the TV into the router – it ensures the best possible speed when streaming TV services
Use WiFi Extenders/Boosters or Mesh Systems
Most people will want to use Wi-Fi so if you're seeing less speed than you're expecting contact Telitec to discuss your needs. We have a range of Extenders, Boosters and Mesh systems which will improve your Wi-Fi coverage and therefore the internet speed on your device.
Following the above steps will not only help you in making the most of your Telitec Fibre but will help you enjoy the speed at its best!
Want to know if you can have fibre? then click here to find out.
Or contact Telitec SL on 965 743 473 or by email sales@telitec.net