Struggling with WiFi around the home and want to Extend the WiFi Coverage then we have the answer.
How can I Extend WiFi Coverage in my home?
With more of us using the WiFi, with more devices connecting to the WiFi, coverage is becoming more important in our day to day lives.
There are many ways that you can improve your coverage.
Here are a few tips and technology´s that can help to improve.
Routers
If you have Telitec Fibre, then click here to see How to use the 2.4Ghz and or 5Ghz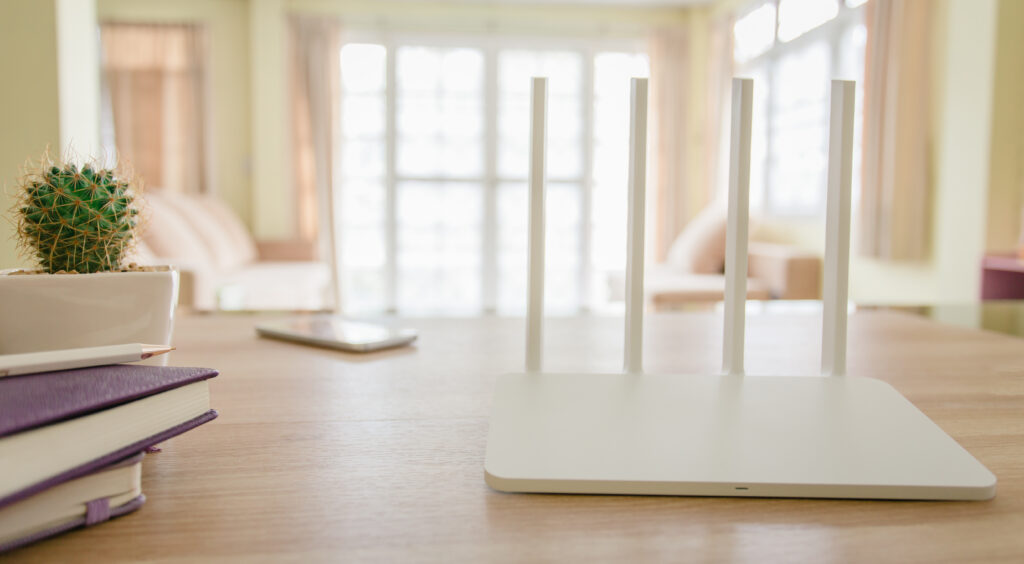 A Few Tips
Try moving your router to a more central location in your home.
Make sure your router is not near to or blocked by large metal objects or thick walls.
Raise your router higher up. If it is on the floor, it's not in an optimal position.
Extenders
Ok, so your router is now in the best place possible but your WiFI is still not great. WiFi Extenders is the next option.
You have a few options on the market, make sure you choose one that works with the internet service you have. For example, if you have Fibre, then make sure the device can deal with the speeds.
Here at Telitec we recommend the Mesh System. These devices work together to form a unified network in your home.
Your devices, mobile phone, tablet etc. automatically switch between the units as you move around your home for the fastest speeds possible. Creating a transparent WiFi network in each room.
A pack of 2 provides WiFi in an area of approximately up to 260 square meters.
If you need to cover a larger area, simply add more units to your network at any time to increase coverage.
Fast and stable connections with speeds of up to 1167 Mbps, plus works with routers from major market operators.
Plus, setup is very simple. The app guides you step by step.
With the extra benefit of been able to set up a profile for each family member and set custom time limits and online time allocations. Great for the kids!
Contact Telitec for your Mesh.
To find the best internet in Spain and to find out how much internet is in Spain, then contact Telitec SL on 965 743 473 or by email sales@telitec.net or on Whatsapp