Here is a step by step guide on How to set up Mesh WiFi Advanced.
You have now successfully set up your Deco network (see How to Set up Mesh WiFi) Now you can use the advance options on the Dash Board to view the connected devices and their internet speeds, heck the working status of all Decos or set up Parent Control.
View connected devices will show you not only who is connecting but speeds on each device.
Check the working status of all Mesh WiFi units and where in the home they are.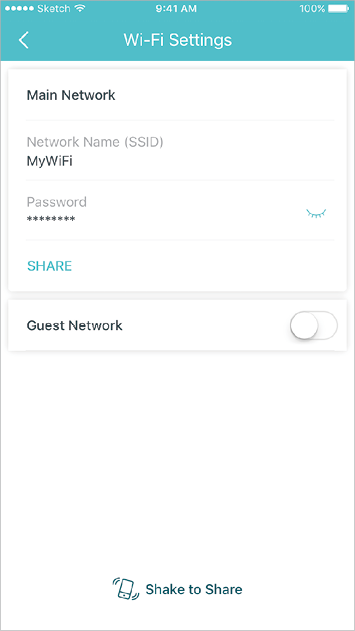 Wi-Fi Settings
You can change the network name and password of your main network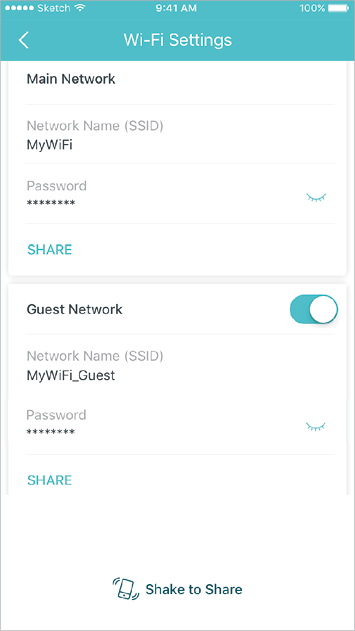 Guests Network
Create a separate network for guests, and shake your device to share the network details easily with family and friends.
Once this is set up, simply Shake (your phone) to share Wi-Fi.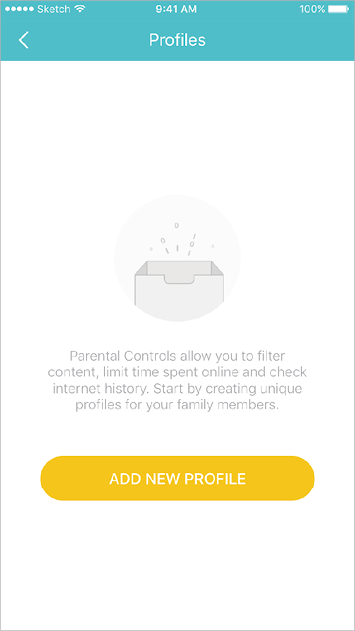 Parental Controls
Create profiles for family members and specify the devices that belong to them. Set individualized parental controls including when and for how long each person can access the internet. Block inappropriate content and pause the internet if necessary.
Additional features are available under the Advanced menu. You can configure and change settings according to your needs. Change IPv4 and IPv6 settings, reserve IP addresses for specific devices or set up port forwarding rules.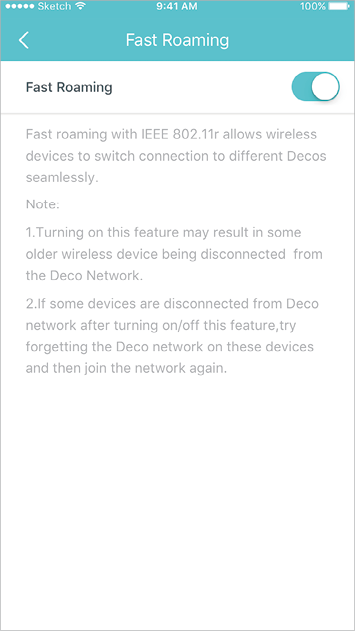 Enable fast roaming for wireless devices
Switch seamlessly between the differnet Mesh WiFi´s
The Mesh WiFi continue improving product features and providing a better customer experience. Update the Mesh WiFi when prompted in the Mesh WiFi app.