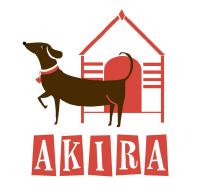 Akira Protectora de Animales
Register number:
CV-01-047778-A
Contact name: Christina Rene
Contact number: 966 491 946 or 648 853 019
Contact email address:  secretary@akira-animals.com
Address: Asociación Protectora de Animales de Teulada/Moraira y Benissa, La Pedrera Poligono Industrial, Buzon 50146, Benissa 03720, Alicante, Spain.
AKIRA is an animal rescue charity formed on 1st April 2011 whose mission is to re-home lost and abandoned animals, mainly dogs, in the municipalities of Moraira-Teulada and Benissa. Our shelter for dogs opened in 2016 and is located in the Polygono Industrial La Pedrera, Benissa (open to the public Monday – Sunday, 10:00 to 15:00, tel. 657 689 567). Our fund-raising activities include a charity shop in Moraira, stalls in local fairs and rastros and fun events such as concerts, fashion shows and quiz nights.
Since 2011 we have rescued over 600 dogs and re-homed them in Spain, Holland, Germany, the UK and Norway. All of our dogs can be viewed on our website at www.akira-animals.com and on our Facebook page AKIRA Benissa DogSanctuary.