Embarking on the journey of living as an expatriate in Spain comes with exciting opportunities, but one of the initial challenges many face is mastering the Spanish language. Whether you're looking to enhance your daily interactions, connect with the local culture, or navigate day-to-day tasks more comfortably, here are some language learning tips that will set you on the path to mastering Spanish.
Immerse Yourself in the Language
The most effective way to learn a language is through immersion. Surround yourself with the Spanish language as much as possible. Change the language settings on your devices, watch Spanish TV shows and movies, and listen to Spanish music and podcasts. This constant exposure will help you become familiar with the sounds, rhythms, and nuances of the language.
Take Formal Language Classes
Consider enrolling in formal language classes, either online or at a local language school. Structured lessons with a qualified instructor provide a systematic approach to learning grammar, vocabulary, and pronunciation. Many language schools in Spain offer courses tailored to different proficiency levels, making it accessible for expats with varying language backgrounds.
Practice Regularly with Locals
Practice is key to language mastery. Engage in conversations with locals whenever possible. Don't be afraid to make mistakes; the process of learning a language involves trial and error. Join language exchange meetups, participate in community events, and strike up conversations with neighbors. Spanish speakers generally appreciate the effort and are often willing to help.
Use Language Learning Apps
Take advantage of language learning apps that provide interactive exercises and lessons. Apps like Duolingo, Babbel, and Rosetta Stone offer convenient ways to practice vocabulary, grammar, and conversational skills on the go. These apps often use gamification to make the learning process engaging and enjoyable.
Create a Language Learning Routine
Consistency is crucial when learning a language. Establish a daily or weekly routine dedicated to language practice. Set aside specific times for studying, whether it's in the morning before work, during lunch breaks, or in the evening. Regularity will reinforce your learning and help you progress steadily.
Label Your Surroundings
Label common items in your home with their Spanish names. This simple practice reinforces vocabulary and helps you associate words with real-world objects. It's a practical way to integrate language learning into your daily environment.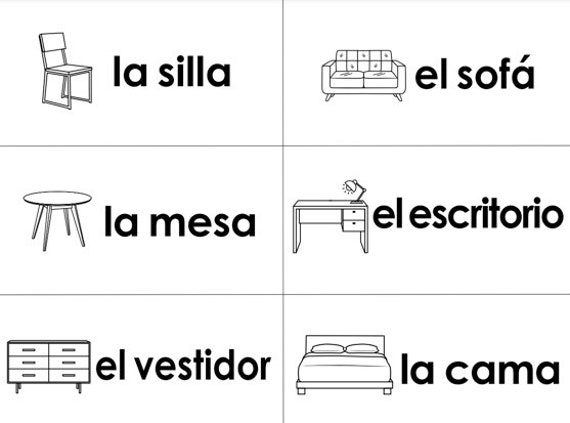 Read in Spanish
Start with simple texts, such as children's books or news articles, and gradually work your way up to more complex materials. Reading exposes you to different writing styles, expands your vocabulary, and improves comprehension. Consider joining a local book club to discuss literature in Spanish.
Watch Spanish Movies and TV Shows with Subtitles
Watching Spanish-language content with English or Spanish subtitles can improve both listening and reading skills. Pay attention to the dialogue, and use subtitles as a learning aid to understand the context and nuances of the language.
Conclusion
Mastering Spanish as an expat is a rewarding endeavor that enhances your overall experience in Spain. Embrace the learning process, stay persistent, and celebrate small victories along the way. Language proficiency opens doors to deeper connections with the local community, enriching your cultural immersion and making your time as an expatriate in Spain all the more fulfilling. Buena suerte! (Good luck!)