In recent years, Spain has been at the forefront of the global movement towards creating smart cities. With a vision to enhance the quality of life for its citizens and promote sustainable development, Spain's Smart Cities Initiative has gained significant momentum.
At the heart of this transformative movement lies the crucial role of telecommunications.
Here's how telecommunications technology is shaping Spain's smart cities and revolutionizing urban living.
Enabling Connectivity and Communication:
Telecommunications infrastructure forms the backbone of smart cities, facilitating seamless connectivity and efficient communication. Spain's initiative recognizes the importance of robust networks to support a wide range of smart city applications.
High-speed internet access and reliable cellular networks enable smart devices, sensors, and systems to collect and transmit data in real-time, creating a networked ecosystem that optimizes various urban functions.
Internet of Things (IoT) and Data Analytics:
The proliferation of IoT devices is revolutionizing how cities operate and interact with their inhabitants. Through the deployment of sensors and connected devices, telecommunications networks play a pivotal role in collecting and transmitting data from various sources. This data fuels advanced analytics platforms, enabling city administrators to make data-driven decisions, optimize resource allocation, and improve the overall efficiency of urban services.
Smart Mobility Solutions For Smart Cities:
Telecommunications is reshaping transportation systems and paving the way for smarter, more sustainable mobility solutions. Connected vehicles, intelligent traffic management systems, and real-time public transportation information are just a few examples of how telecommunications is transforming the way people move within cities. By leveraging data from various sources, such as GPS and traffic sensors, telecommunication networks enable smart transportation systems that reduce congestion, enhance safety, and minimize environmental impact.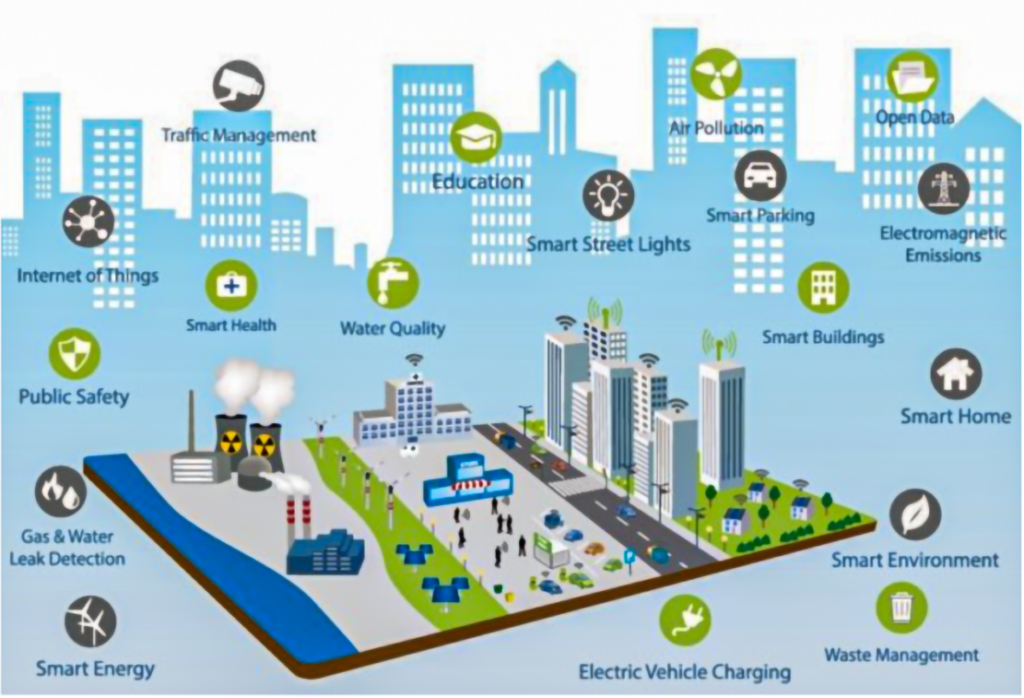 Energy Management and Sustainability:
Telecommunications technology plays a critical role in the quest for sustainability within smart cities. By enabling smart grids and intelligent energy management systems, telecommunication networks facilitate efficient energy distribution, consumption monitoring, and optimization. This infrastructure allows cities to integrate renewable energy sources effectively, reduce carbon emissions, and promote a greener urban environment.
Citizen Engagement and Smart Services:
Telecommunications empowers citizens to actively participate in the development and management of smart cities. Through mobile applications, online portals, and digital platforms, citizens can access real-time information, report issues, and provide feedback to municipal authorities. Telecommunications networks facilitate the delivery of essential services, such as e-governance, e-health, and e-education, making urban life more convenient and accessible to all.
Conclusion…
As Spain's Smart Cities Initiative gains momentum, the role of telecommunications in shaping the future of urban living cannot be overstated. The seamless connectivity, data analytics, and IoT integration made possible by robust telecommunications infrastructure are revolutionizing how cities operate, making them more sustainable, efficient, and citizen-centric. By embracing these transformative technologies, Spain is paving the way for a smarter, more connected future where cities and their inhabitants thrive together.

https://www.facebook.com/TelitecMarketing/