We always try to pack light whether we're going for a weekend away or on a long-haul holiday. But what we do need are our gadgets and apps. We've put together a few of our favourites and coolest must-have travel gadgets.
It goes without saying that among our apps are:
Kindle for reading on the beach
Spotify so we can listen to our music in the hotels
Airbnb for booking accommodation
Google Maps for finding out how to get to our accommodation and the tourist attractions
Google Translate for communicating and reading the menus
Other must-have travel gadgets and apps are: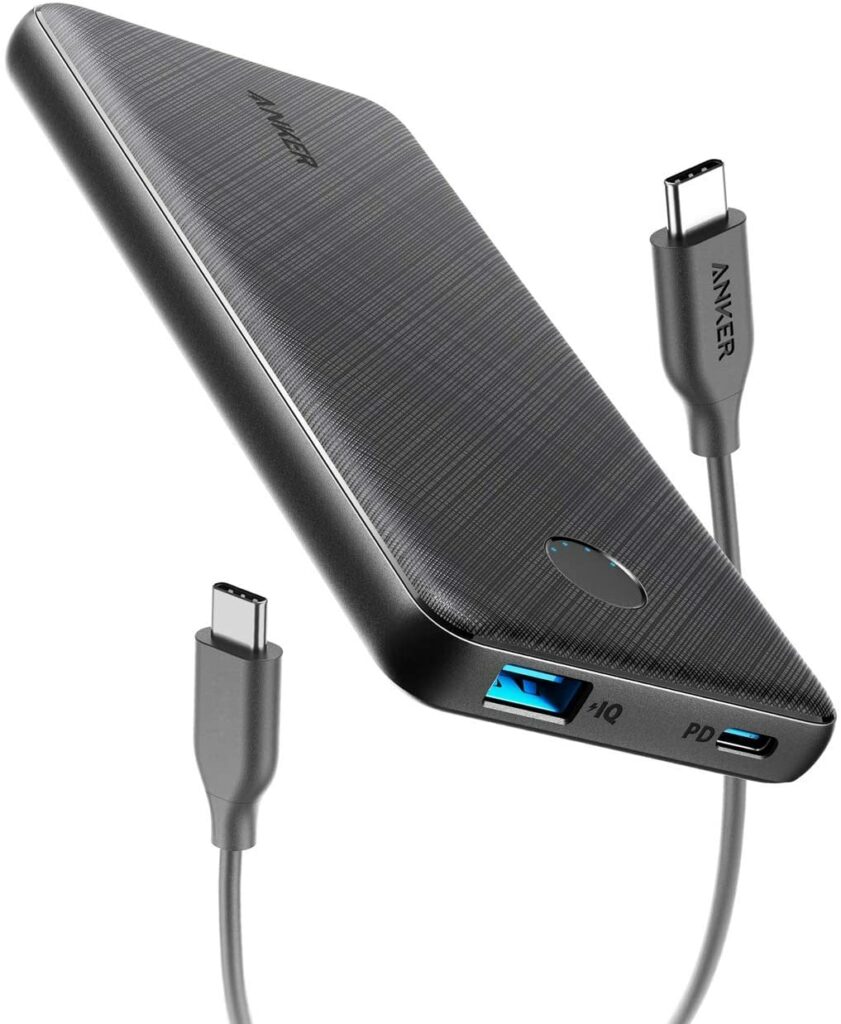 Anker PowerCore Slim 10000 portable charger
It weighs only 7.3 ounces and is super quick to charge your gadgets. It also charges your phone many times before it needs to charge itself.
Epicka Universal Travel Adapter works in more than 150 countries including EU countries, USA, UK, Australia and China. What's also cool is there are four USB-A ports and a USB-C port for charging your phones, tablets and smartwatches.
Sony WH1000XM4 noise-cancelling headphones come with 30 hours of battery and Bluetooth for Alexa and Google Assistant. They aren't cheap but they are fab quality.

The Ulbter portable mobile phone fan is surprisingly powerful, small and lightweight. It's designed for phones with Type-C charging port so make sure it is compatible with your phone.
The Apple iPhone 13 Pro Max camera is fabulous in all weathers and lighting situations. The images and colour accuracy take some beating. You could wait for the iPhone 14 to come out later this year. If you prefer Android phones, we recommend the Google Pixel 6 as the camera is super for capturing colours, detail and lighting.
The Manfrotto PIXI Mini Tripod Kit weighs just 220g and can hold a camera or phone up to 1kg. It is reasonably priced and of good quality. This is great for when you want your camera to be steady to get the perfect shot and also for time-lapse photos.
Flightradar24 lets you track your flight in real time. More than 180,000 flights are tracked a day so you can check if your flight – or those of guests you are picking up or taking to the airport – is on time.
Don't try to guess what you're paying for things on holiday. Use xe currency converter which gives live mid-market exchange rates for many currencies.
WiFi Map lets you find out how many free WiFi hotspots there are in your holiday destination. Not only does the WiFi map show the locations of the free hotspots but it gives you the passwords too.
Get in touch if you need to upgrade your WiFi needs or you're looking for a new phone or tablet.