We love how gadgets make life easier and more interesting. Whatever you need – music on the go, home security, fitness and health checks, or easy ways to cook dinner – there are gadgets to help you.
We've had fun checking out 10 must-have gadgets for homeowners, pet lovers and fitness fans.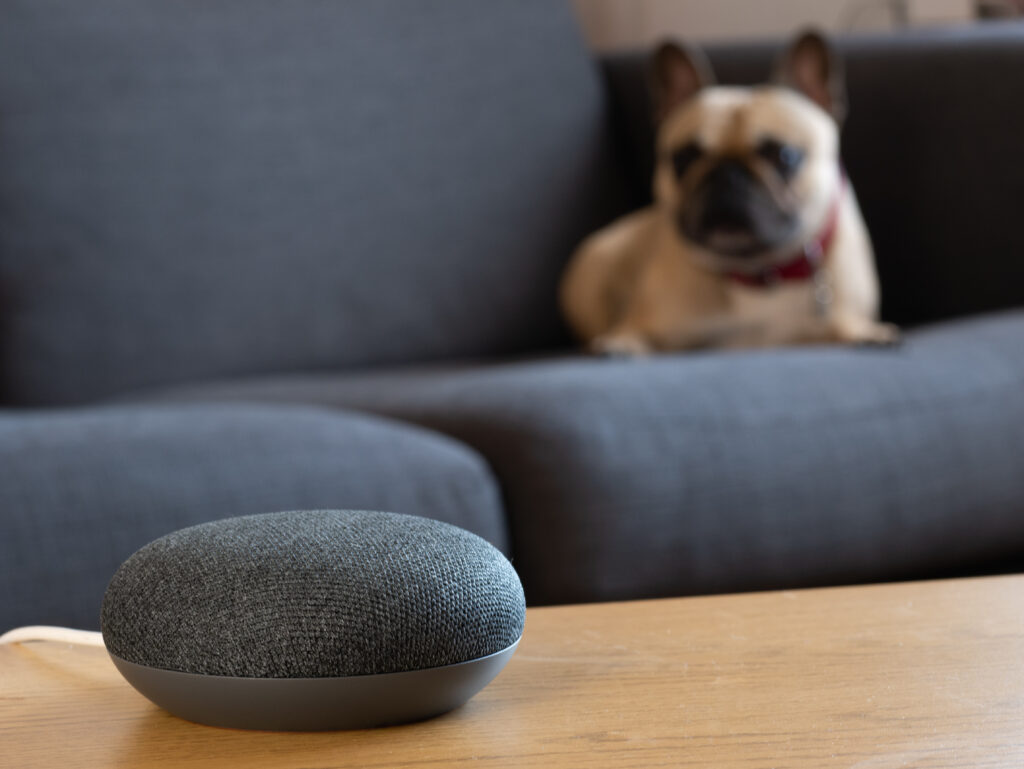 Google Nest Mini
We adore the minimalist design of the Google Nest Mini plus the cover is made from recycled plastic bottles so it's environmentally friendly too. With the Nest Mini, you can ask Google Assistant to play your favourite music, get the news, set the alarm, turn on the TV – your every wish will be obeyed – or you can stream music from your phone.
Lavazza A Modo Mio Voicy
If, like us, you are fussy about your coffee, then this coffee maker is just for you. You can ask for a coffee to be made just how you like it. Perfect coffee every time! Lavazza A Modo Mio Voicy is the first espresso coffee machine with built-in Alexa function. You can connect Voicy to your smart devices, set your coffee preferences on the App, and Voicy will also let you know when you need to stock up on Lavazza coffee capsules. As it works with Amazon Alexa, you have all the Alexa functions at your command. Play music, control your Smart home devices, listen to the news and more.
Auron self-cleaning water bottle
We are doing our best to cut down on plastic by using a refillable water bottle. Trouble is, we sometimes forget to rinse it out. With the Auron self-cleaning water bottle, we do not have that problem. You can fill it up with tap water, touch the lid and it purifies the water without chemicals or filters. It also cleans the interior using UV-C ultraviolet light and has an auto-cleaning cycle to keep your water cool and fresh – forever!
Muse 2
Everyone says how important it is to be more mindful. But it is hard to switch off and live in the moment at times. Muse headbands are multi-sensor meditation gadgets that give feedback on your brainwaves in real time to teach the art of focus. The headbands give feedback on your heart rate, breathing and meditation posture.
Fitbit Sense or Apple Watch
Staying with healthy gadgets, most people use a Fitbit or Apple Watch to check in on their health. That is why these must be included in our Top 10 must-have gadgets. The Fitbit Sense health smartwatch has sensors to track your health, sleep, activity and manage stress. Extra features include built-in GPS to see your pace and distance when out running or walking, a mic and speaker to take hands-free Bluetooth calls if your mobile is nearby, and you can use Google Assistant or Alexa to get news, control your smart home devices or set your alarm from your smartwatch.
We adore the design of the Apple Watches which also track your fitness and allow you to make calls. This watch motivates you with workouts as well as being able to track your friends' activities and hold competitions with them. You can preload Apple Music playlists, podcasts, or audiobooks to your Apple Watch to listen to while you work out. It is waterproof so you can track your swimming activity and can locate your iPhone – handy when you just cannot remember where you put it down.
Kakugama kitchen gadget
We have fallen in love with the Anaori Kakugama multifunctional cooking tool. The price tag is hefty, but you'll only need one gadget for all your cooking needs – steaming, frying, grilling, poaching, simmering – so it's ideal for small kitchens. Everyone says it makes the perfect rice and battered fish is lovely and crispy
Amazon Ring doorbells
It is handy to know who's at the front door before you open it. The Amazon Ring Video doorbells allow you to be notified the minute someone rings the doorbell or triggers the motion sensors. If you are busy – or away – you can set up pre-selected messages for your visitors. It works with Alexa so you can see, hear, and speak to whoever is ringing your doorbell.
Furbo Dog Camera
For pet owners this could be more entertaining than the TV. The camera means you can watch and talk to your furballs. What is even cooler is you can throw doggy treats from the Furbo. This is great for keeping an eye on your pets while you are out and it can also reduce separation anxiety because your four-legged best friend can hear your voice – and gets treats!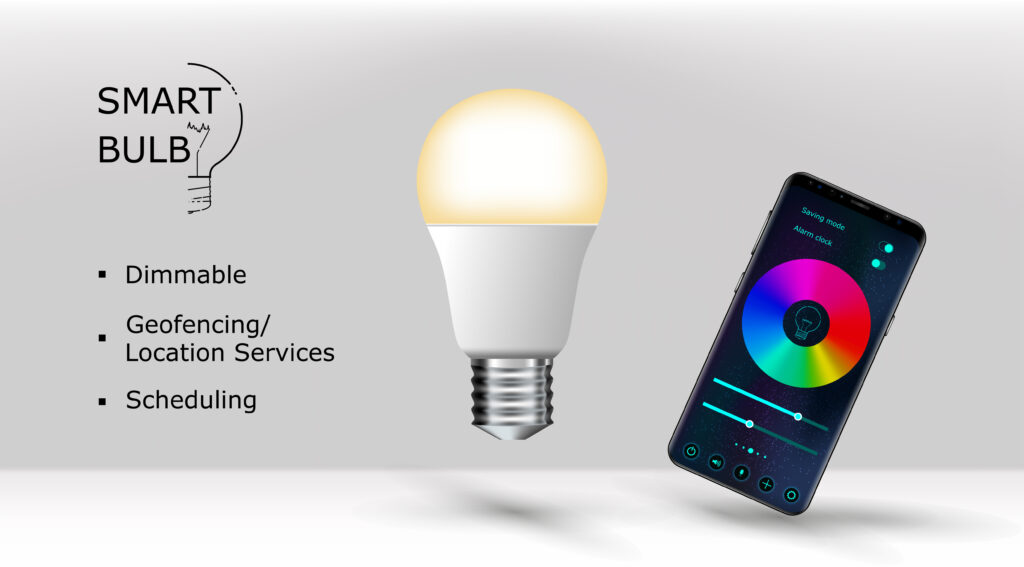 Smart plugs
If you've gone out and then panicked that you've forgotten to switch off the iron or turn on the slow cooker, then smart plugs are for you. These are a cheap and easy way to turn your home into a smart home. Almost any wired appliance can be automated with a smart plug which you control from your phone or voice. Many plugs also work with Alexa, Siri or Google Assistant
Smart bulbs
Smart bulbs are becoming more popular and they are effective as well as economical forms of home security. You can control smart bulbs from an app in your phone or home automation hub. Give the command to switch lights on or off or to dim the lights. They can also be controlled by Siri, Alexa or Google Assistant.
Get in touch if you want more information about smartphones and home security systems.