In 2022 the price is set to rise on many things with many of us already noticing this at the till with our weekly food shop, filling the car up with petrol and every time we put a light switch on. I for one now set my washing machine to start after 12 midnight.
What else can we expect to increase?
Books
Maybe now is the time to splash out on an E-Reader to download an App (see our Blog on Best Apps for Reading Books for Free) The publishing industry has been affected by supply chain, printer back ups and worker shortages all contributing to the rise in costs.
Beer & Tobacco
Some of the things we enjoy here in Spain (for some of us, anyway) the cost of smoking and having a beer, however, the Spanish Government has been and will continue to crack down on cigarettes and plan to increase the tax by 5.5%
As for beer, cereal is also on the rise across the globe which will then increase the cost of a beer.
Vehicles
First, the Registration Tax is set to rise, pushing the cost between 800€ and 1000€ more. Plus, there is approximately 250.000 cars on order with the delay due to the shortage of microchips.
Microchips
Microchips and semiconductors are also causing price increases across many products. From Cars to TV´s, mobile phones and computers but good news is that this should be resolved towards the end of this year and 2023 is predicted to see many of us upgrading to 4K – 8K TV´s.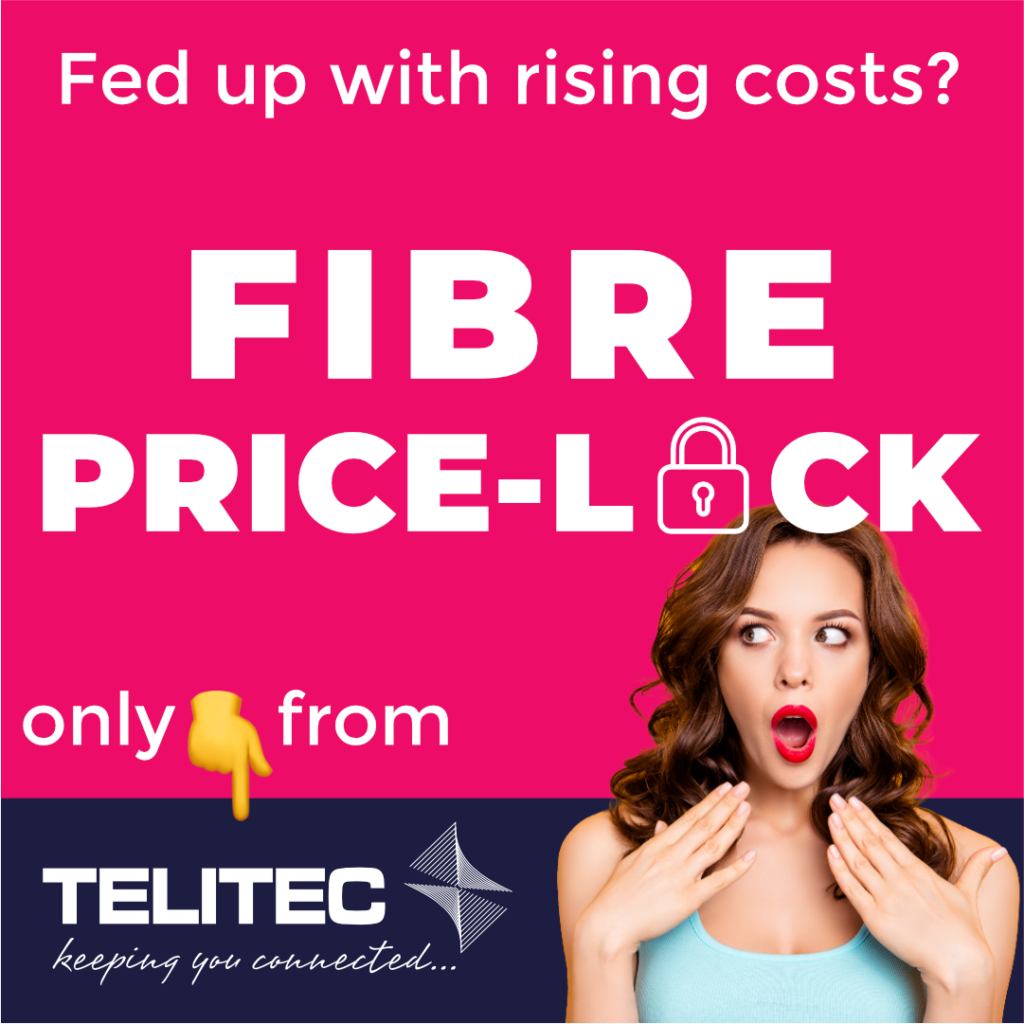 Telitec Price Lock
In a time of uncertainty and rising prices across the board (energy, food, and more) we have introduced our FIBRE PRICE-LOCK scheme.
Many other fibre companies are already raising the client fibre costs mid contract.
We believe this is wrong and promise not to do this.
Put simply, we will price-lock your current monthly costs with Telitec Fibre for the duration of your current contract.
Most contracts are 12 to 18 months, so we have decided to go one step further.
We are offering you the opportunity to renew your contract for a further 12 to 18 months and in return we will honour the current price you are paying in the new contract.
Thus, you can be secure knowing the price you pay now for Telitec Fibre will remain the same tomorrow, next week and even next year!
To renew your contract and LOCK in your price simply click "Yes" and one of our dedicated customer service team will get in touch with you.
If you are a new client to Telitec and want more information, then click Here
Our offer of PRICE-LOCK renewal ends on the 31st of May, so you need to be quick.
Many Thanks from Team Telitec