We love reading books online. You can store many books on your phone or tablet and delete them once they've been read or you find you don't really enjoy them. There's no need to find space in your house for bookshelves plus you reduce your carbon footprint by reading ebooks instead of paper books.
It's also much handier if you are travelling – instead of books and magazines taking up space in your luggage, you can have as many books to read as you like on your tablet or phone.
Here are some of our favourite free reading apps
Google Play Books
Google Play Books has millions of leading ebooks, audiobooks, comics and textbooks you can download or listen to on the go. Similar to the Amazon Kindle, you can adjust the text size as well as the brightness and background colours. An advantage of Google Play Books is you can read and download free classical works of fiction and autobiographies, for example, if they are either out of copyright or the author has chosen to make them free.
Apple Books
Apple fans will be very impressed with Apple Books as you can organise your books into collections so they are easy to find. As well as bestsellers and book lists curated by the editors at Apple Books, you can get recommendations based on books you've already read. Reading is a very mindful exercise and Apple Books enables you to set a reading goal to track the time you spend reading or listening to audiobooks. You'll find free books as well as paid options too.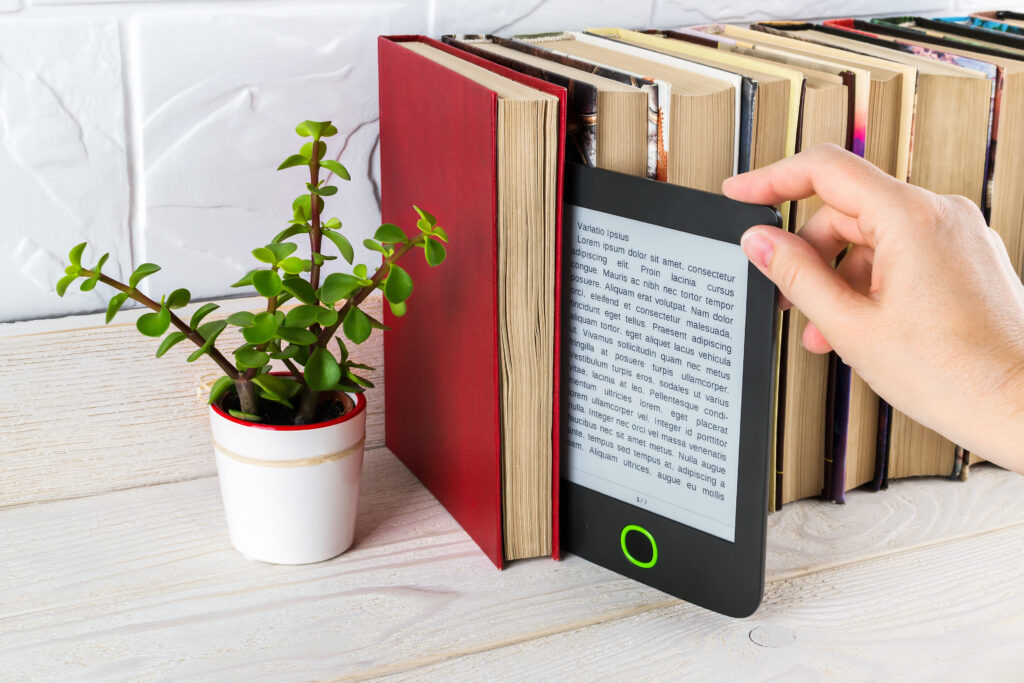 Amazon Kindle
With the Amazon Kindle app you have access to more than one million books, including many free ones. You can adjust the size of the text and it saves which page you're up to in your book or magazine. If you read a lot, we recommend you look at a Kindle Unlimited subscription giving you many great books to read for free.
Oodles Ebook Reader
Available on Google Play, the Oodles app has oodles of books – 50,000 free books – to read. Like other eReaders you can choose your own font size, style and background. This is the place to go if you love the English classics. You won't find any modern novelists or bestsellers here
Libby
The Libby reading app allows you to digitally read your library books. You can read books online, download or stream them, or listen to audiobooks in your car. Like many other ebook readers, you can adjust font size and lighting as well as add bookmarks and make notes.
Kobo
The Kobo app is used by millions of booklovers who enjoy the choice of more than five million book titles, incluidng many free books. Again, you can customise your reading preferences by changing the text size and style. You can read in many languages including English, Spanish, German, Italian, French and Dutch.
Get in touch with us if you'd like to upgrade your internet so you can seamlessly watch TV, stream movies or read your favourite books online without buffering. Also contact us if you would like a new phone, tablet, or have any other telecoms needs.