Telitec cover Mallorca with many services, offering Fibre, Mobiles and TV. But what does Mallorca have to offer you?
The name of the island comes from an old Latin phrase 'insula maior' that means 'larger island', as Mallorca is the largest island in all of Spain.
Inhabited by humans since 7000 BC and in 123 BC, the Romans claimed the island.
The most famous invasion was that of King Jaime of Aragon in 1229.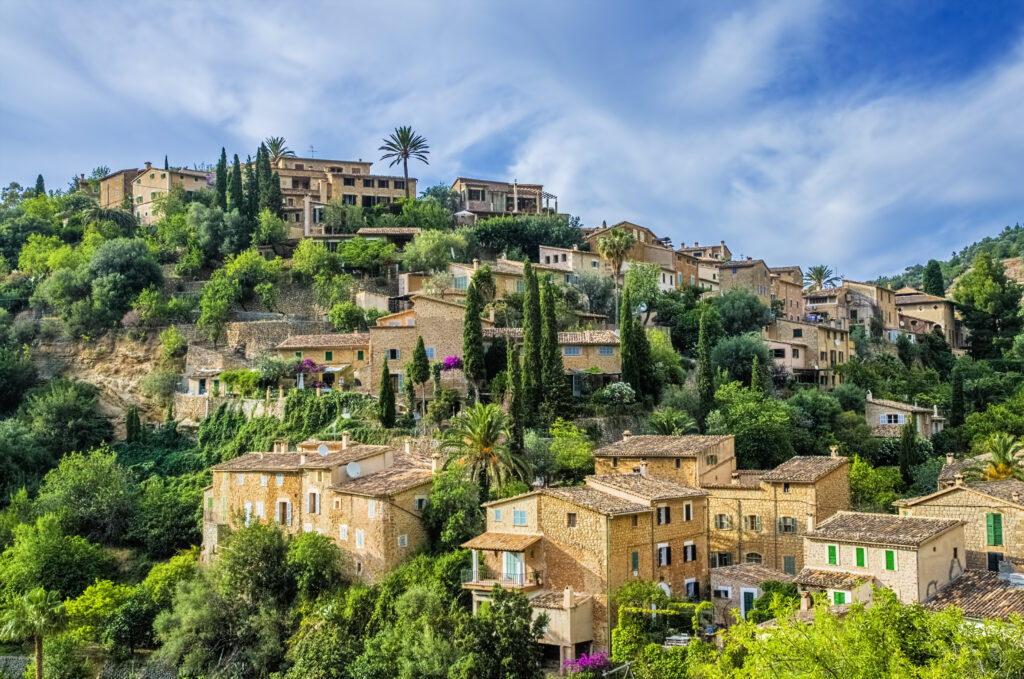 Deia
Dramatic and picturesque on the west coast of the island, is the village of Deia.
A pretty mountain village which attractes Artists & writers, becoming a hub for the creative crowd and celebrities.
The highest mountain in the Balearic Islands, standing at 1445 meters is Puig Major. Apart of the Sierra de Tramuntana Mountain range.
La Seu cathedral took 400 years to complete, starting in 1230. In recent years the cathedral has continued to have additional work undertaken with the renowned architect Antoni Gaudi.
Nearly half of the Mallorca's permanent population resides in the island's capital Palma.
Capital, Palma
A lively and vibrant city.
Pedestrianised narrow streets making it easy to amble round and take in the sights.
Excellent mix of hotels, culture, history, gastronomy, shopping and nightlife.
Telitec cover Mallorca
Telitec can offer it´s residents many of our services. Click here to see more.
Fibre internet where deployed, ADSL via the landline or 4G unlimited, Telitec can keep you connected.
Plus, some of the best mobile packages and Pay as You Go service in Spain.