If you find that you have more time at home with the current covid situation but want to help where possible, become an On-Line Volunteer
Here are just a few options or alternative, just google On-Line Volunteer and find one that suits you.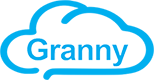 Granny Cloud
Now you do not need to be a Granny!
This is an international School on-line, where men and women from all over the world get involved by reading stories, singing a song and other activities. Or just taking the time to chat with the children.
Take a look and see for yourself!
Career Village
With this great way of been a On-Line Volunteer, pass on your expertise and experience.
Answer questions from students that are looking to enter a career that you know well.
https://www.careervillage.org/join/for-professionals/
Be My Eyes
Download the app and help blind and low vision people live a more independant life.
Be part of a global community that connects people, through a live video connection and work together to tackle challenges and handle a wide range of tasks.
Be My Eyes is accessible in more than 150 countries worldwide and in over 180 languages. The app is free and available for both iOS and Android.