Covid-19 Updates on Google Maps gives you information and prompts about disruption in public transport, border checkpoints, and COVID-19 testing centers.
Users in 13 different countries, including Belgium, France, Netherlands, USA, United Kingdom, and Spain, will receive a message saying public services might be suspended. You can also see if the bus or train is going to be full or not too crowded.
This information is based on predictions taken from tens of millions of contributions from past riders.
Tap through to see the Transit Details, then scroll down to find crowdedness predictions (where available).
You can also easily contribute your own experiences.
You can also contribute other information, including where there are wheelchair accessible doors, seating, stop buttons and more.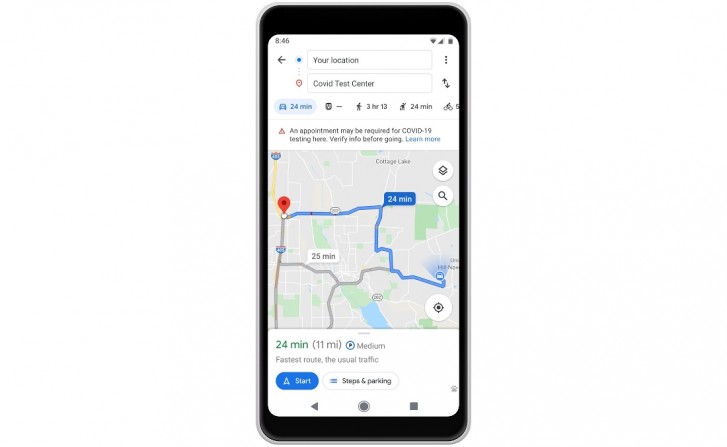 Covid-19 Test Stations
It's also adding features that will help those traveling to COVID-19 testing centers better understand the eligibility and facility guidelines.
Making sure that people heading to a center are aware of the guidelines so they're not turned away upon arrival.
Google receives this information from authoritative agencies, including local, state and federal governments or from the center's websites.
Covid-19 Updates on Google Maps will also show you when crossing international borders. Google Maps will remind you that there might be restrictions. Therefore, the user can check for themselves whether an entry in the country is possible at the border point.
You will also see on Google Maps which medical centers can test for COVID-19, directing you to the right place depending on your medical condition.
Google Maps at your Finger Tips
COVID-19 updates on Google Maps bring you the most pertinent information right to your fingertips around the world.
As cities and countries across the globe adapt, Google Maps is also adapting. So when you're ready and able to, you can safely venture out.
https://www.blog.google/products/maps/maps-15th-birthday/