So, most of us over the last few months have been working from home, but how many of you want to stay working from home and what does this involve to maintain a good work-life balance?
If like me, at first it was a little strange and missed the office envirment, even now after nearly 2 months I still do (just not as much) Having to figure out when to work, where to work, and how to create boundaries between work and personal life.
Working remotely, especially from home most of the time, means figuring out these issues and others.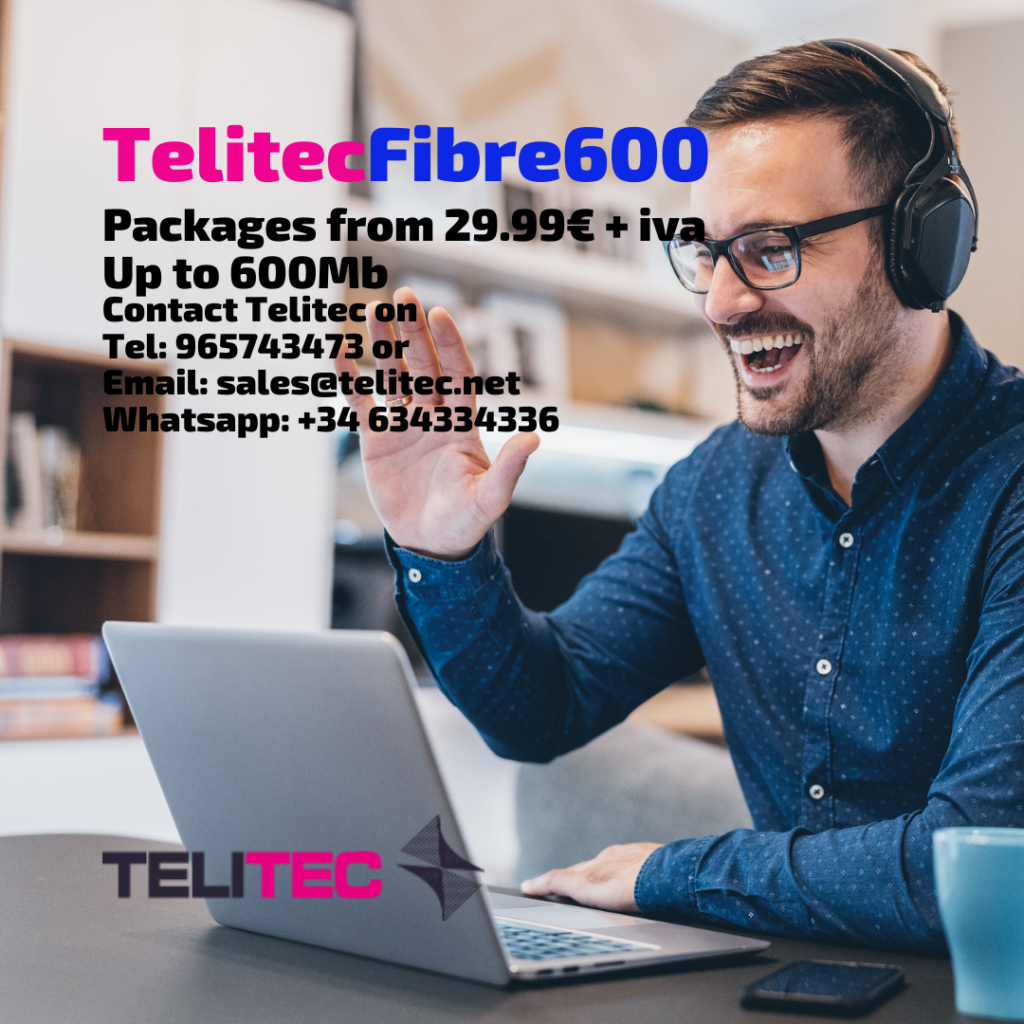 Good Internet
I am lucky as my internet is Telitec Fibre, so have the speed I need to work. But good internet is key to you continuing work at home.
I am lucky as my internet is Telitec Fibre, so have the speed I need to work. But good internet is key to you continuing work at home.
Maintain Regular Hours
Having clear hours sceduled in to your day for work and sticking to them (most fo the time) is a good start. Been flexible is just one of the benifits, not stuck in the office 9 – 5.
Sometimes, you may have to work longer and other days earlier. So make sure you use these extra hours, even if you sleep in a bit the next morning to make up for it.
Time Tracking Apps can help and used to your advantage, showing you when you are more produtive and using that time to focus on the important stuff for work.
What did you do before you went in to the office? stick to the routine, shower, dress, coffee. Keeping this router can help you get in to the frame of mind to work.
If staying in your pajama´s is one of your benifits, then shower & coffee.
Have Rules
Making sure that everyone in your home knows that when you are working, you are working!
If kids are coming home from school, they know what they need to do that will allow you to continue working. Plus, just becasue you are at home, doesn´t mean you are there to deal with anything like pet sitting or excepting deliveries all of the time.
Finally
If you are due a break, for example lunch, then take it. TimeOut for Mac and Smart Break for Windows, will lock you out of your computer for 60 minutes so you are not tempted back.
Leaving your home at least once a day is also good for you, so take a 20 minute walk or pop to the shop.
Work Space
The space you create for working at home is just as important as the above. I started with the computer on the kitchen table, but now have my own little office desk that I have fitted in the sun lounge. My desk is a high as I like to stand up but have an the option to sit down aswell. With many options depending on the space you have and not forgetting your price range.
Keeping a dedicated space, phone and computer, keeps your work life separte from your personnel life. If that is not possible then try for example, when your laptop is hooked up to the monitor and external keyboard, it's work time. When it's on your lap, that's personal time. A work phone does not mean a second landline but maybe a mobile or VoIP phone.
VPN
Having a VPN is essencial whenever you're connected to a network that you don't control. Your company will have it´s own VPNs that off-site employees need to access certain servers or websites that store information meant only for internal use. Your company can help you with this.
Video Calls
Keep connected with your work colleagues, again your company will have one app for example Zoom where you can have meetings and confrence calls. Don´t forget to speak up and be heard.
This can also be for training sessions, so you can keep up and don´t miss out on advancing within your profession.
Keeping Connected
Finally, keep connected with your colleagues, socialise, have a chat channel on your open Source Messaging Platform (Zoom, Mattermost). Maybe your company arrange social meet ups, make sure you go! If you're not at a company with a strong remote culture, you may need to be more proactive about nurturing relationships. Be the one to suggest a meet up and you maybe suprised at how many take you up, creating a good working relationship even when you are not in the office.