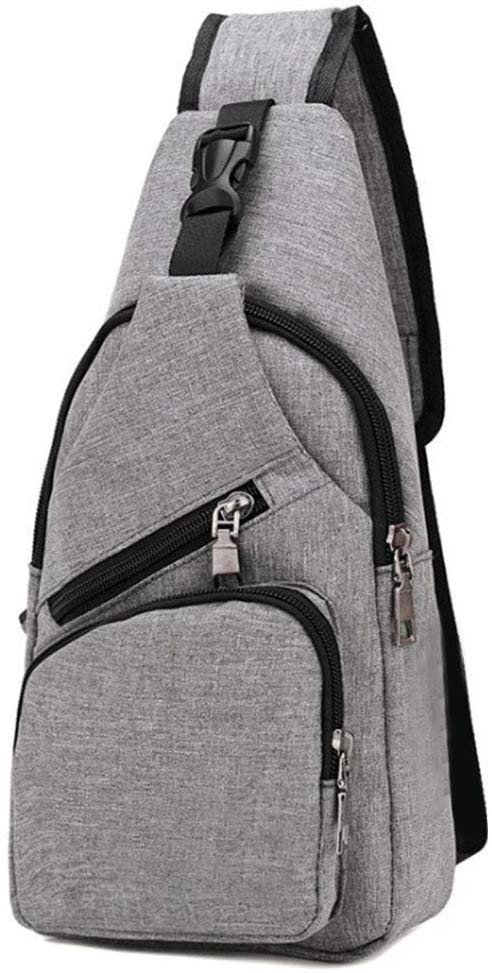 Sling backpack for working, gym, traveling, biking, running, hiking, camping, school and everyday using.
The bag is light but durable. Adults and children fit very well Roomy compartment: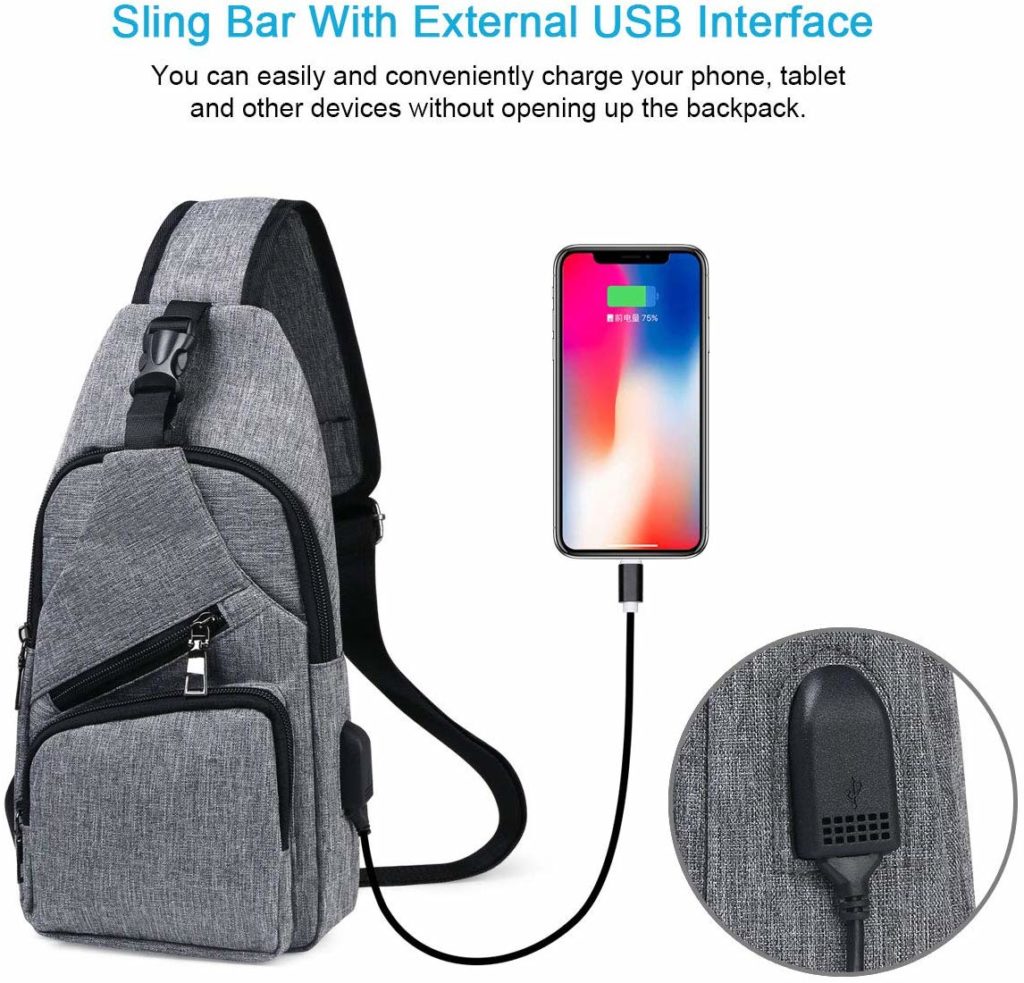 This is a great looking bag. It is also a very good quality bag. The fabric is water repellent and is actually very durable but soft. The manufacturer has thought of every. They have included the charger leads for iPhone and say Samsung devices.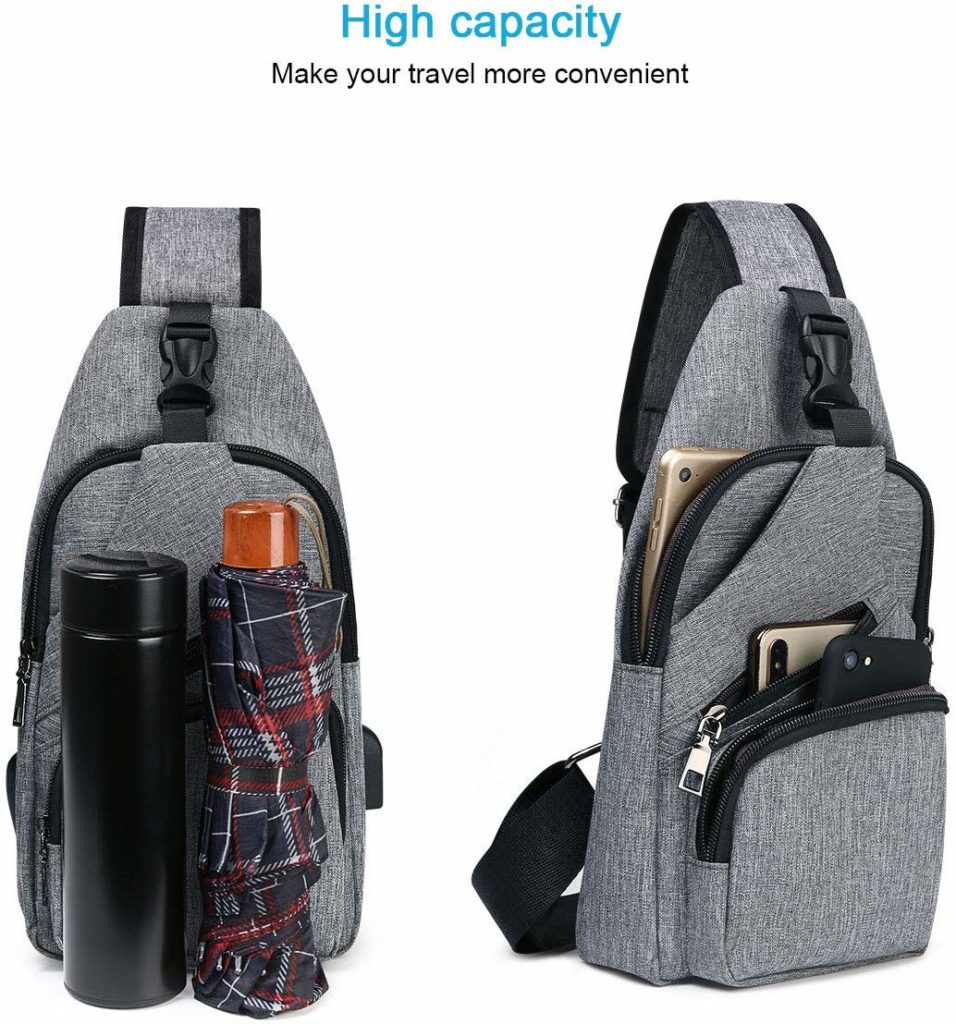 I'm impressed with the quality on this bag. I needed one with so many compartments to keep me organised when travelling. Just the right size. Can be worn on the back or front. Charging cable is an added bonus.