Looking for that something different? uncommon? Then maybe this is the perfect gift.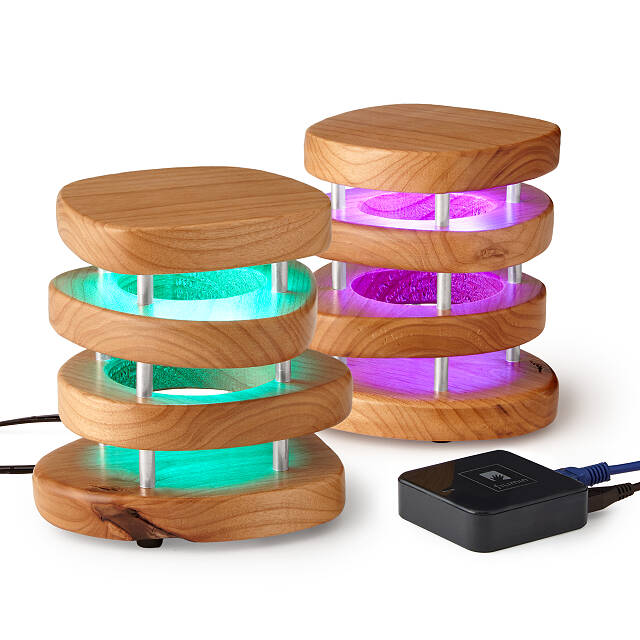 Long Distance Friendship Lamp 
Light up loved ones' lives—across town or across the world—with this new design of our beloved Friendship Lamp. The function is still the same: Touch yours, and theirs emits the same glow to send a little "thinking of you." Creating a group? You can also assign colors, so each person gets their own special hue. Mix and match with the original design, too, if you like. Designed by John Harrison and Vanessa Whalen.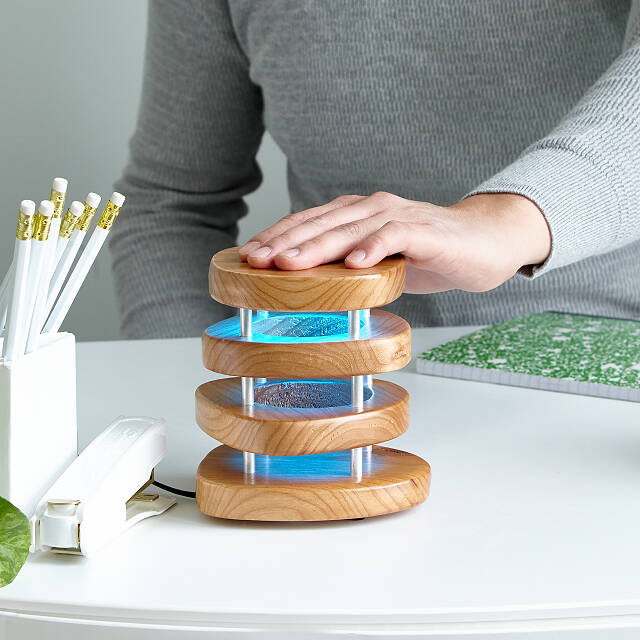 When John Harrison and Vanessa Whalen first met
John was Associate Professor of Violin at Wichita State University and Vanessa was a pianist accompanying his students. Instantly friends, they did not start dating until many years later. By then, John had developed a second career as an electrical and computer engineer and Vanessa was a psychotherapist in private practice. John proposed to Vanessa on Christmas morning 2014 and their first touch lamps were also gifted that year. The two built them in their basement to connect John's family members spread out across the US and Canada. John now works with nonprofits to assemble the lamps while contributing back to the community. By marrying Vanessa, John also gained two sons, Brendan and Sean. The family now enjoys a blended household of dogs, as well as a small school of goldfish. John and Vanessa also founded a startup which develops mobile apps for kids to help them learn about and manage their feelings.

For more ideas, check www.uncommongoods.com