Grow a variety of herbs, greens, fruit and vegetables in your home.
The Smart Garden 3 takes care of your plants automatically by making sure they have enough water, light and nutrients at all times.
NASA inspired Smart Soil makes sure your plants get the optimal configuration of water, oxygen, and nutrients, while special LED grow lights provide them with the energy they need to thrive. No pesticides, plant hormones, or any other harmful substances are used.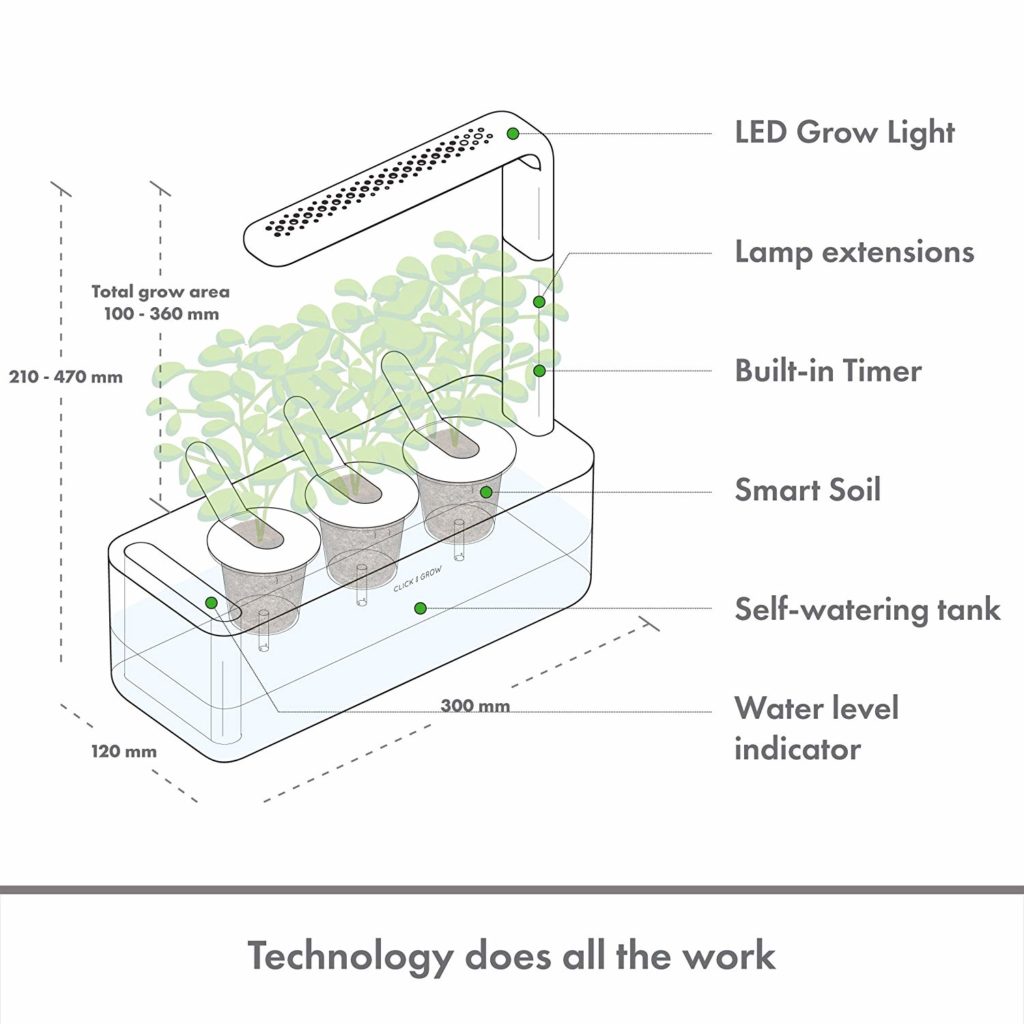 No Green Fingers Required
Our plant capsules are biodegradeable and contain no harmful chemicals.
Energy efficient LED lighting system, the Smart Garden only consumes 8W of power.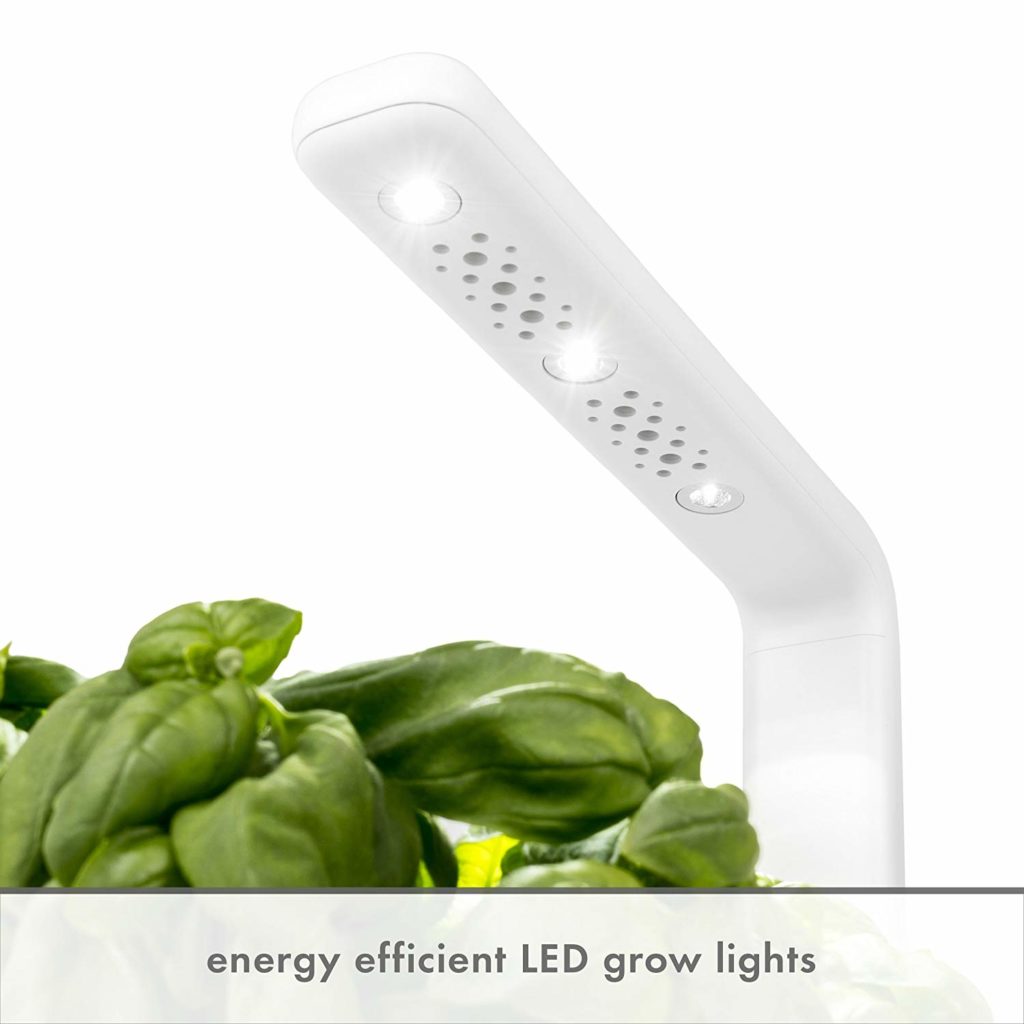 Grow Lights
Adjustable LED lamp furnishes plants with an enhanced light spectra that spurs growth. Thanks to the lamp's improved modular construcion, there's no limit to how tall your plants can grow.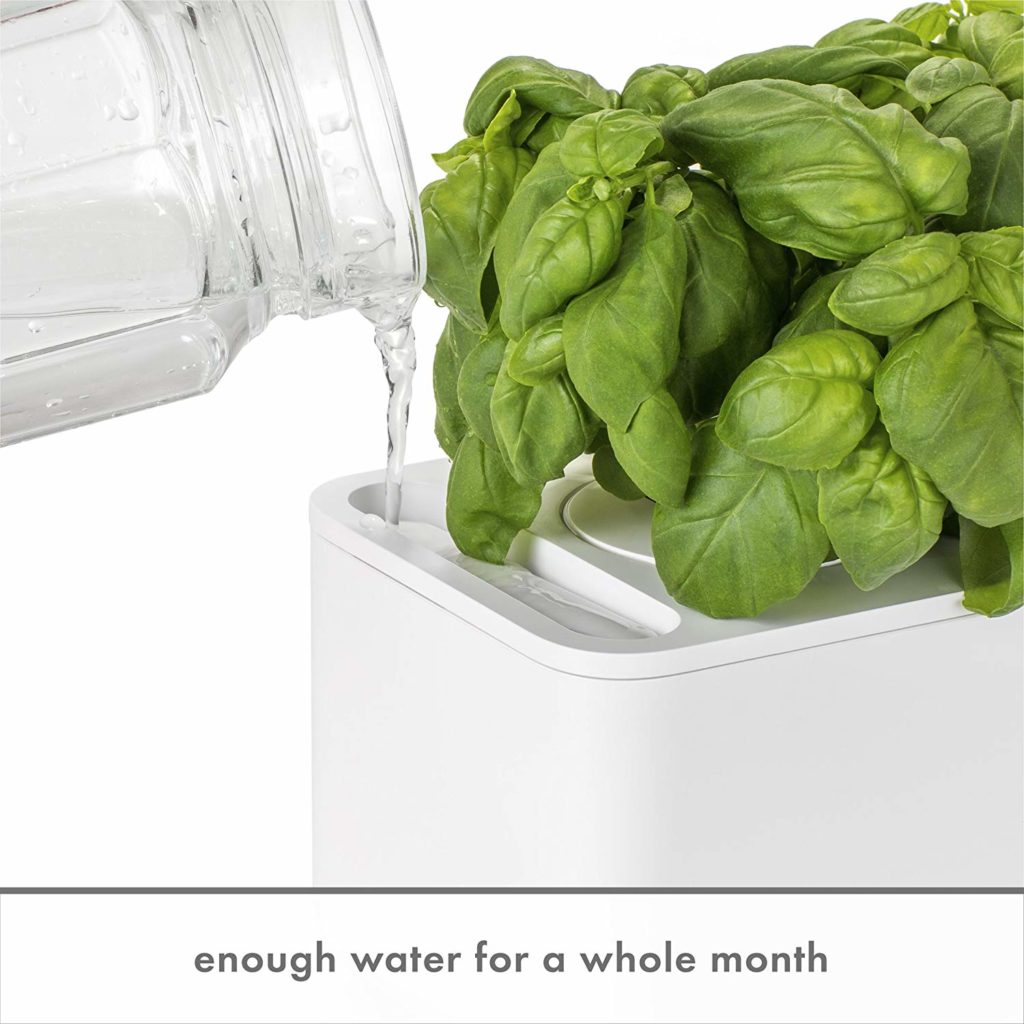 Self Watering
The Smart Garden has a 1.2 l/40 oz water tank, which holds enough water for up to 3 weeks.