I came across this article on the Sunday Times and not sure what I think about it! I am intrigued to try it and learn more about it but would I have it on my phone, no, its just a bit too creepy for me,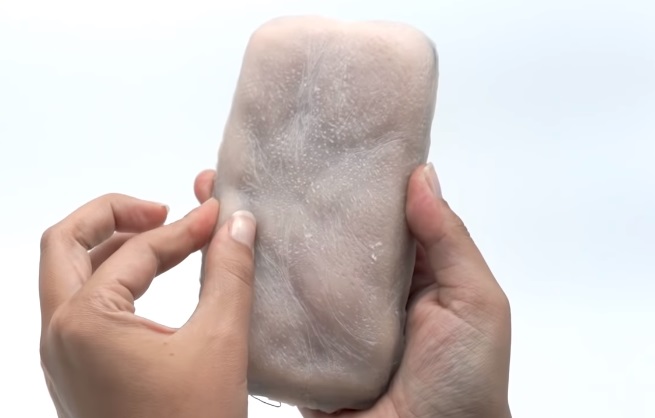 Interaction
The hyper-realistic artificial skin on the cover "responds to different gestures that mimic human emotional communication." It understands that tapping likely means the user wants attention, and that stroking means the user could be seeking comfort.
Turn up your phone's volume by pinching the skin on the cover, or add a laughing emoji to a text message by tickling it.
Along with the protective skin phone cover, the team also made a skin laptop touchpad and a skin smartwatch strap.
The team's next plans are to integrate hair into the skin, embed temperature features and add a robotic finger that would allow it to crawl across a table.