On my search for Christmas present ideas, something a little quirky for the Secret Santa gift, I found this and ordered mine straight away! My friends will love this at the next soiree I host and who wouldn´t want this!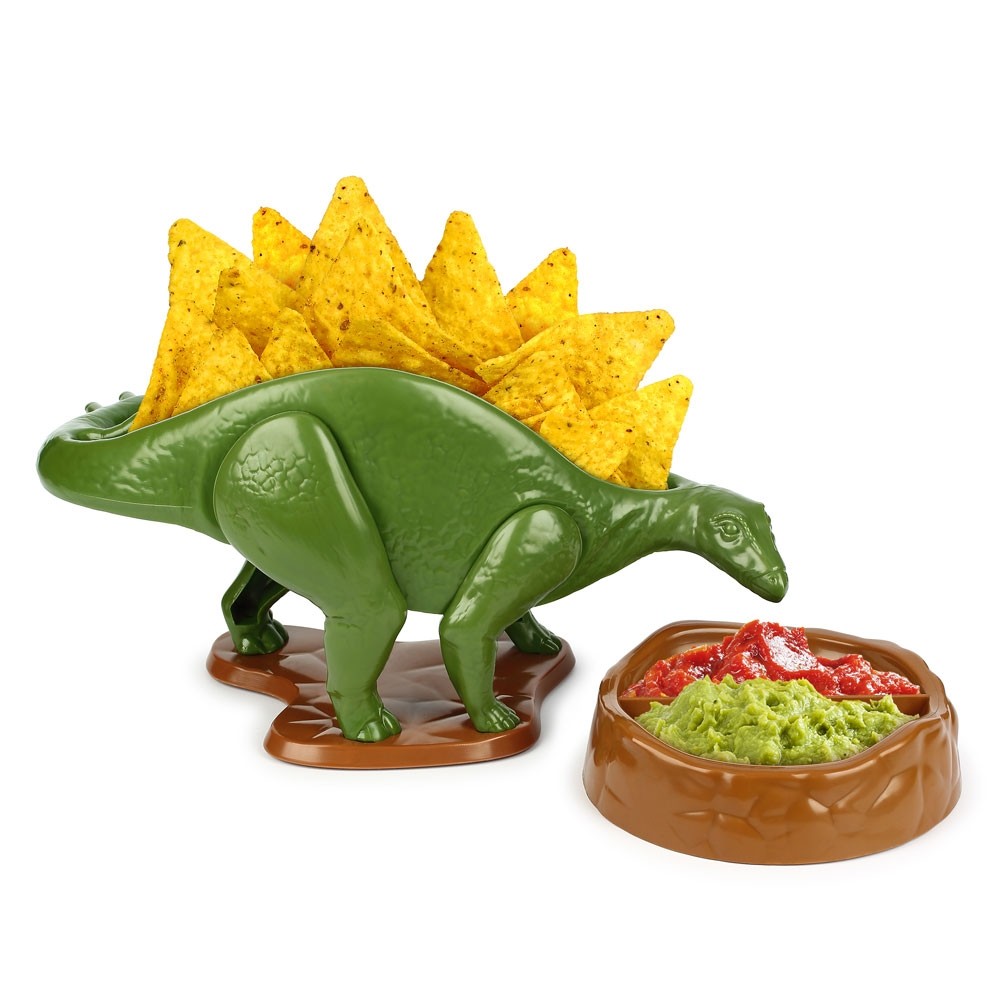 Back from extinction
The Nachosaurus is roaming right into snack time with the aim to curb your mammoth hunger!
Made of green plastic, this prehistoric pot is perfect for your snacks and nibbles. The design has a hole in the stegosaurus' back, so you'll be swapping out those bony plates for tortilla crisps, pretzels or sweets.
This Jurassic joy also comes with a bowl, which is separated into two portions. Enjoy serving a variety of fossil fuel…otherwise known as delicious dips!
This dino-mite dish will make for a rawr-some conversation starter at your next party or just have it as an added treat at your traditional Taco Tuesday. If you happen to have any unwanted guests, just let them know, "These are nacho crisps!"