A perfect Combo. Eliminates 99% of Allergens, Volatile Organic Compounds and other Pollutants. Removes Excess Humidity and Destroys Mold and Dust Mites.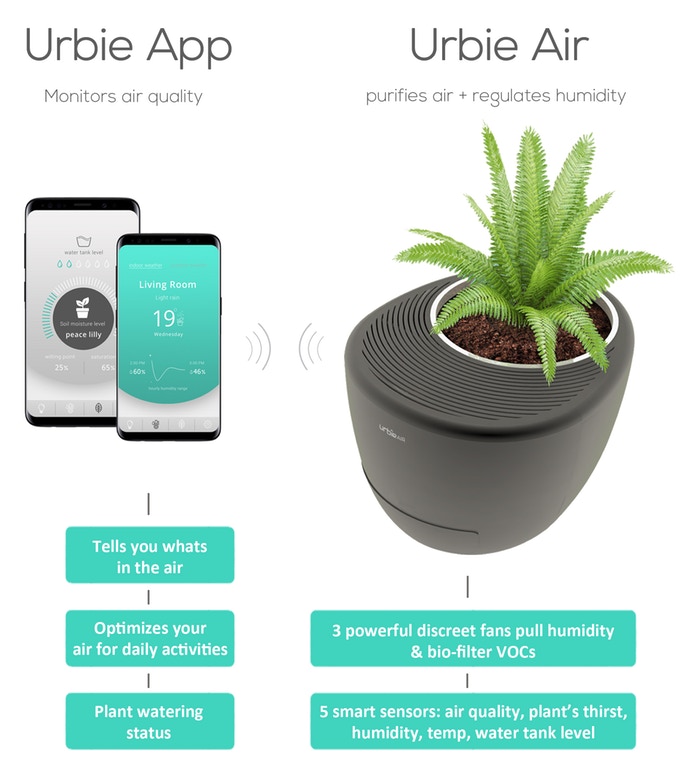 Urbie Air cleans
The air of impurities and VOCs through an ecofriendly biofiltration process. As an added bonus, it also recycles the water from humidity to accurately auto self-water your plant when it's thirsty, thus keeping your plant healthy for maximum oxygen production.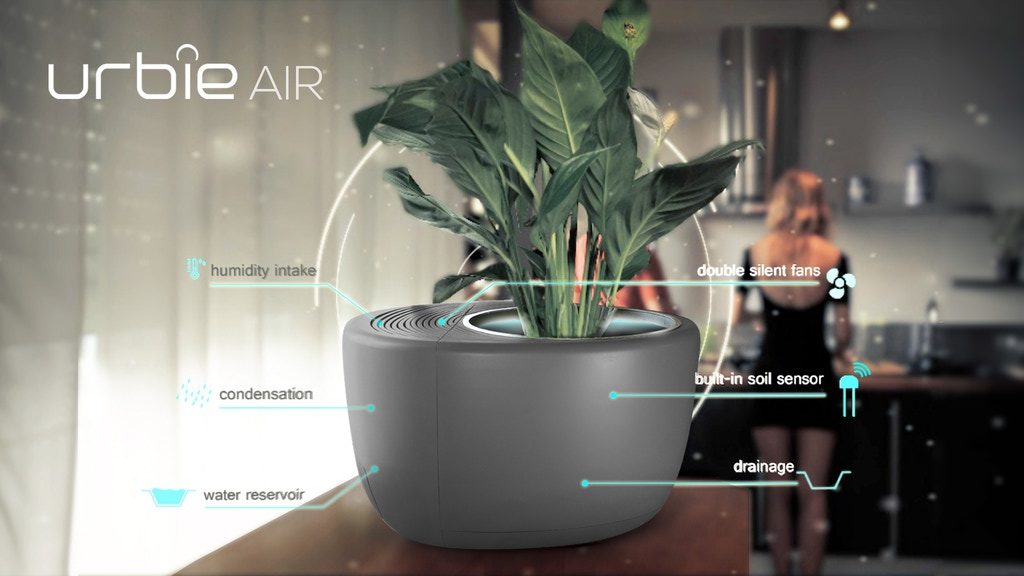 Activated Eco friendly Carbon Filters
Two powerful yet discrete fans. Polluted air is sucked in and filtered with the help of microorganisms living in the plant's soil that break down pollutants into safer compounds. 
Urbie Air also removes excess humidity from your room, turns it into condensation that waters your plant, and reproduces cleaner, fresher air!

Control Urbie Air remotely and watch how your air is being purified. The app even displays the water tank levels, plant watering frequency, humidity levels, and VOC's. 
Urbie Air uses powerful fans that are designed to yield the maximum airflow to your plant. This technique empowers your plant to produce the most amount of oxygen while eliminating high concentrates of CO2 and other harmful gases. 
By simply mixing the Activated Charcoal powder with the soil, this ecofriendly filter technique amplifies the purification process. 
Switch ON Urbie Air using your phone app and set your local time so that by default it will water your plant during day time. You even get a notice if the water tank is low in dry seasons.

Plus for every Urbie sold the company plants 5 trees.
These are available on pre-order via the Urbie website.