As we bask in the warmth of the resounding rays of summer, National Prosecco Day, August 13th, represents a time to raise a toast to those remaining days of the season while encouraging people to embrace life's everyday celebrations.
A sparkling wine, Prosecco is made from a variety of grapes. One of the oldest is the Glera, but Prosecco can also be made from Chardonnay, Pinot Gris and Pinot Noir. Primarily grown and bottled in the Veneto region of Italy, Prosecco's draw is its elegant mousse.  In wine-speak, the mousse is the lovely, persistent bubbles giving it the sparkle that makes Prosecco so appealing for celebrations. Along with that touch of sweetness (usually dry), light-bodied, refreshing aromas and flavors of white spring flowers, citrus fruits and green apples paired with a wallet-friendly price tag, Prosecco exudes an easygoing sense of fun, occasion, and everyday celebration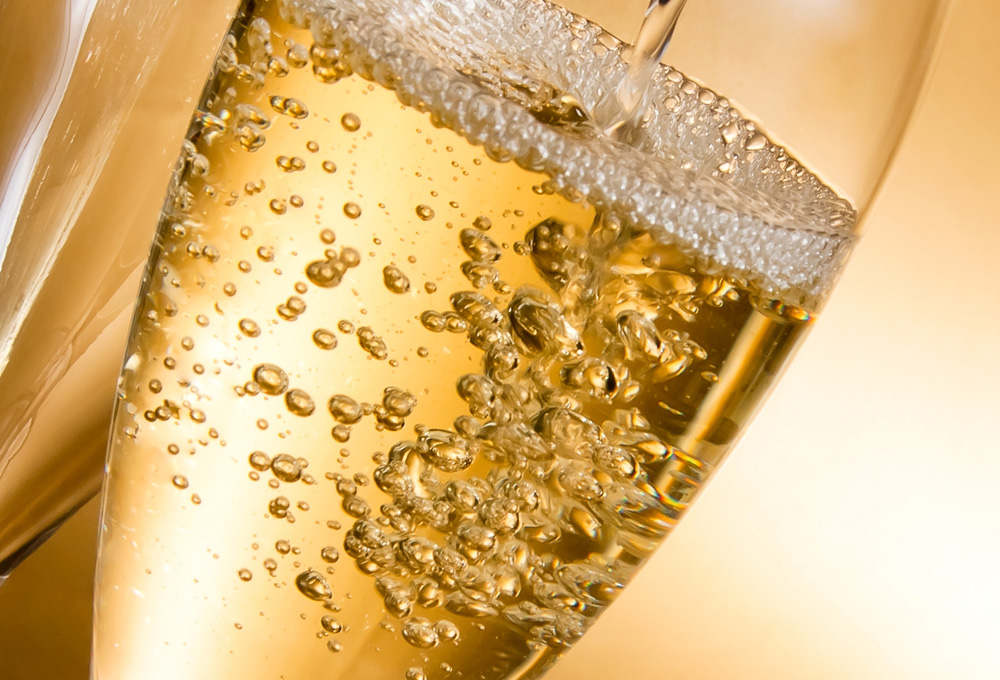 Bubbles
Prosecco's bubbles come in many forms. Spumante is the bubbliest of the proseccos followed by frizzante, and the calmest is the tranquillo.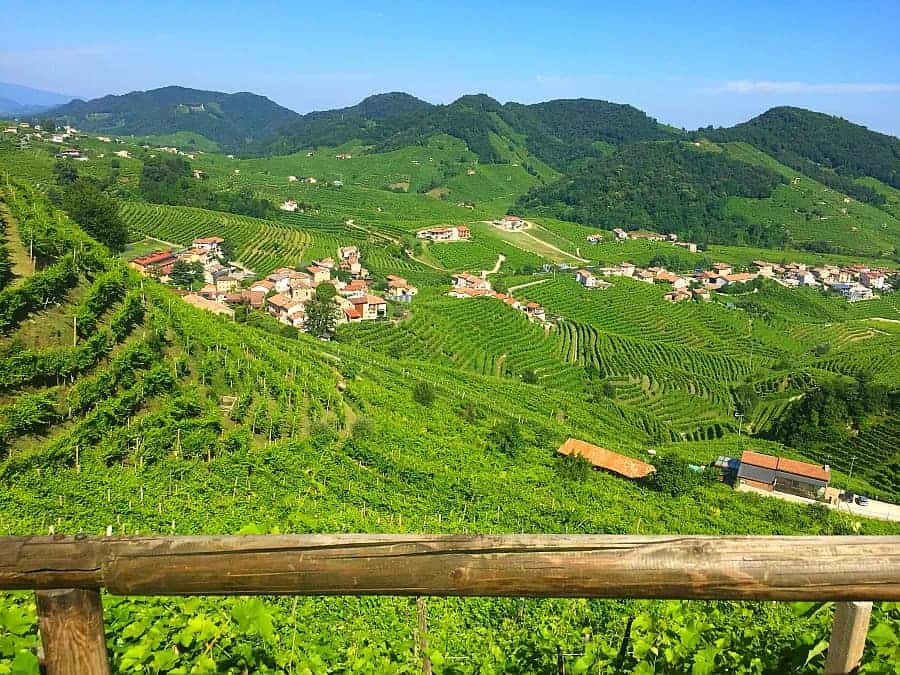 Prosecco can only be produced in the Veneto and Friuli Venezia Giulia regions of Italy
Higher quality Prosecco using this method will ferment the wine over a longer period, up to around 9 months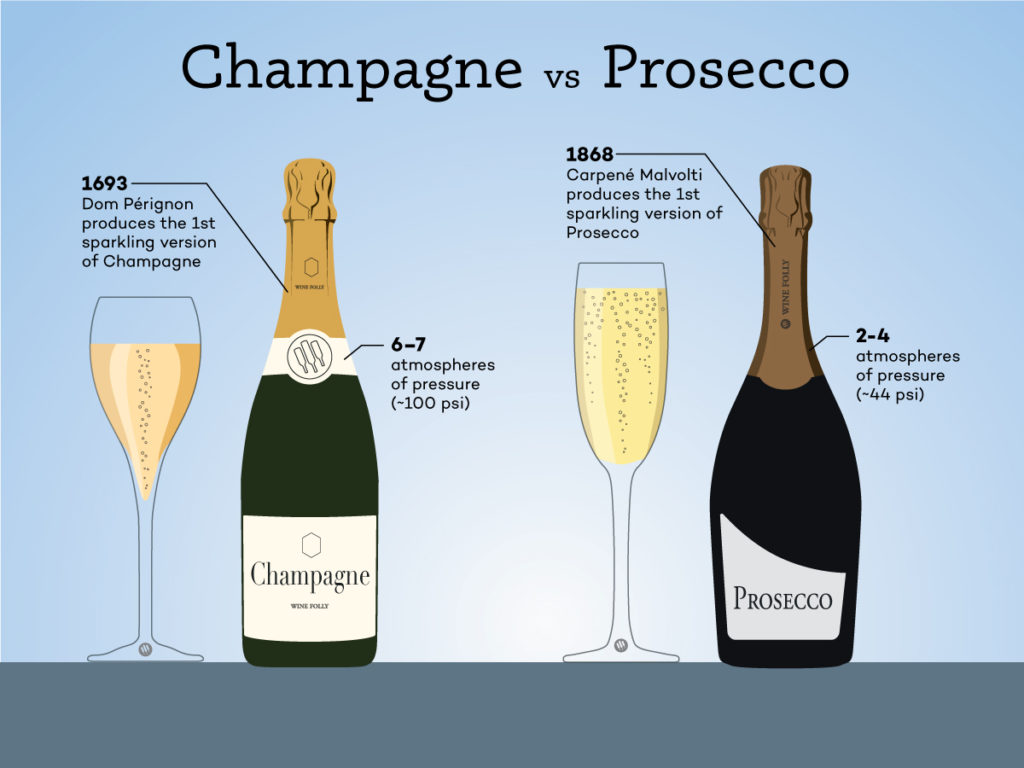 What´s the difference
Champagne is from France and Prosecco is from Italy and they're produced using different methods. the winemaking method is partially responsible for the price difference.
The growth in popularity of Prosecco in recent years has been phenomenal. What does Prosecco have that makes it the sparkling wine of choice for millions of wine drinkers around the world?
The boom in sales began during the years when the world economy was in recession and retailers and consumers looked for an alternative sparkling wine that was cheaper than Champagne. Prosecco has an uncomplicated, light and fruity style making it smoother to drink than Cava and Champagne which are both more complex. There are different styles Brut, Extra Brut and semi sweet. The drier version are also very good food wine and a base for many wine cocktails.
It is a versatile wine, ideal as an aperitif, for parties, events and nights out because it has bubbles and is more affordable than Champagne.
From London to New York you can find Prosecco Bars, there is a new chain of restaurants in the UK called Pizza and Prosecco, high end department stores serve Prosecco to customers while they browse through new season collections