Living in Spain is great, but the electricity bills can be a little shocking – especially when we all need AC in the summer, and heating all winter!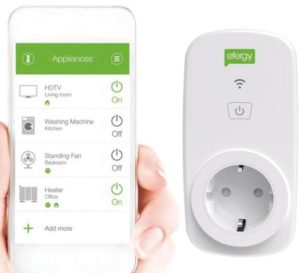 Telitec's Smart Home collection can help you save energy, and reduce those bills. The Efergy Smart Plug is a great gadget that will make your life a lot easier as well as save you some euros.
The plug sends information about how much energy your appliance is using to a simple (free) app that you can download onto any smartphone. It lets you know anytime, from anywhere the energy consumption of your appliances and also lets you turn them on and off using just your phone.
It's not only a great energy saver, but being able to operate it remotely means it's very handy too. You can use it to switch on/off your heater, boiler etc from wherever you are to warm your home at the times you want, rather than having to leave it on all day. You could even put the kettle on 5 minutes before you walk through the door! It's easy to control multiple devices from the same app, so you can control more than one plug and make your whole home even more efficient.
To find out more, contact our sales team today on sales@telitec.net or call 965 743 473.