In October 2014 Movistar changed the number to retrieve voice messages on fixed landlines to 1210, and from 1st February 2015 began to charge for accessing this service.  As the charges are applied in arrears on your May invoice you will find any charges for February for accessing the service, appearing under the number 1210.
Again there is no monthly fee but a charge of .05cents plus iva each time you call 1210. The maximum charge is 2.00 euros plus iva per month. This is the most that they will charge a client, whether you dial 1210 x 40 times or 1210 x 80 times, they have confirmed that no one will be charged more than 2.00 euros plus iva
You do not have to have this service and if you do not wish to be charged for retrieving your voicemails then they can be deactivated following the instructions below.
To deactivate the service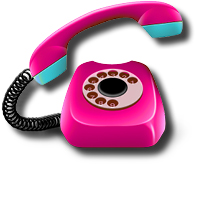 Pick up the receiver
Dial # 10 #
Hang up
For any further information on this please do not hesitate to contact us on 965 743 473