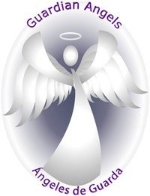 Guardian Angels
Name of Charity, School, Society or Club:
Guardian Angles
Register number: CIF-G-54557103
Contact name: Sue Nutbrown
Contact number:    679 369 909
Contact email address: president@guardian-angels.es
Address:
Calle Marques de Campo
37-2o Denia
Alicante – 03700
Spain
Brief description:
Many young families move to Spain with dreams of a  better life and a safer environment to bring up their children. In most cases their aspirations become reality. However it is sad that only too often the reality of living in a foreign country sometimes becomes too much, parents sadly separate leaving a sole parent, alone and with children in a distant country of origin. This can be a daunting experience to say the least. Guardian Angels is here to help, to lend a listening ear, to hold their hand, to support and assist wherever possible.
Founded in 2010, by Tricia Barr, we are a Costa Blanca-based secular charity dedicated to helping ease the isolation of single-parent families with an on-call network of support.  Our aim is to offer help in many forms such as mentoring, counselling, therapy, legal information, medical help, translation and much more.  We also organise social activities and events for our parents and children to enjoy in a non judgemental community of like minded people. The Guardian Angels summer pool party is always a great event as is the Christmas party hosted by the big man himself Father Christmas.
Workshops designed to improve self esteem of both parents and children and to ease the emotional and mental stress of raising a family single handed are also available on demand.
Next event / news: