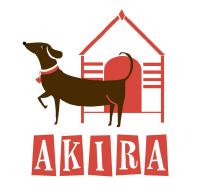 Akira
Register number:
G54557574
Contact name: Elaine Sydney
Contact number: 965 973 822 or 660 814 083
Contact email address: elaineandbobinspain@gmail.com
Address: Asociación Protectora de Animales de Teulada/Moraira y Benissa, Buzon T 622, 03724 Moraira, Spain,
AKIRA is an animal charity formed on 1st April 2011 whose mission is to build a shelter for abandoned animals. Since then we have obtained land and Town Hall permissions to build, had plans drawn up, excavated the land and put in place water, electricity and a road. A licence from Valencia has now been granted and the works will commence imminently. We opened a charity shop in February 2013 in Moraira and hold many events throughout the year in order to raise the funds necessary. We have to date raised most of the money needed to complete the shelter, but still require a further 30,000euros, owing to the unexpected excavation costs.
Even without the shelter, since 2011 we have also rescued over 300 dogs and re-homed more than 270 in Spain, Holland, Germany, the UK and Norway. All of our dogs can be viewed on our website at www.akira-animals.com and o our Facebook page AKIRA DogSanctuary
Next event / news:
Saturday 13th June and also Saturday 19th September 2015 we will again hold our very popular 5 euros Finca Abril event with the OK Band. Food and Bar available or you can bring your own drinks and food, your choice!!! Only 5 euros to reserve your table and seats. Contact Pauline as above.