VoIP (Voice over Internet Protocol) is a technology that allows you to make phone calls over the internet, rather than traditional telephone lines. As technology has advanced, it has become more popular, and it is changing the way we communicate.
In this blog post, we'll explore the technology's advantages and limitations.
Cost Savings:
One of the most significant advantages of VoIP is the cost savings. Traditional telephone lines can be expensive, especially for long-distance or international calls. With VoIP, you can make calls over the internet, which can significantly reduce your costs. This can be especially beneficial for businesses with multiple locations or remote workers.
Flexibility and Mobility:
VoIP allows you to make and receive calls from anywhere with an internet connection. This flexibility and mobility can be beneficial for businesses with employees who travel frequently or work remotely. It can also be helpful for individuals who want to keep their phone number when they move to a new location.
Advanced Features:
VoIP offers advanced features that are not available with traditional telephone lines, such as call forwarding, voicemail to email, and video conferencing. These features can improve productivity and efficiency, especially for businesses.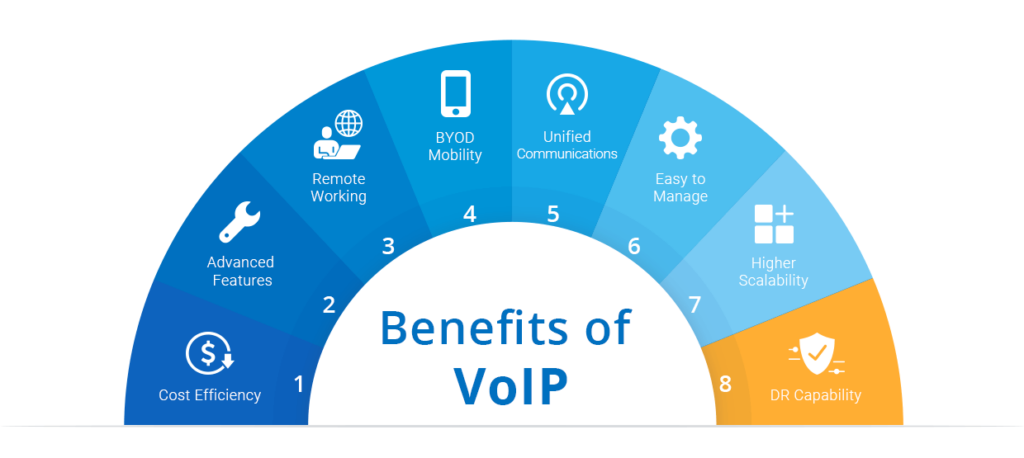 Internet Reliance:
One of the main limitations of VoIP is its reliance on the internet. If you have a poor internet connection, you may experience dropped calls or poor call quality. This limitation can be overcome by investing in a reliable internet connection and ensuring your network is properly configured.
Emergency Services:
Another limitation of VoIP is that it may not be as reliable as traditional telephone lines for emergency services. When you call 112 from a traditional phone, the emergency services can immediately determine your location. With VoIP, they may not be able to determine your location accurately.
In conclusion, VoIP is changing the way we communicate, offering cost savings, flexibility, and advanced features.
Talk to us and see if it could be the right choice for you or your business.
https://www.facebook.com/TelitecMarketing/
https://www.instagram.com/teliteccomms/