Whilst many freelancers and digital nomads have always worked from home, more people are finding remote working or telecommuting suits their lifestyle.
Globally 16 per cent of companies are fully remote and since the pandemic when many people worked from home, companies are now offering the opportunity to work a couple of days a week from home and the rest of the time in the office.
Remote working
Remote working is a super lifestyle choice if you choose to live abroad – in Spain for instance – or travel but still need to work.
If you're working away from the office, you need excellent internet connections. If you're living in Spain and work from home, you will need: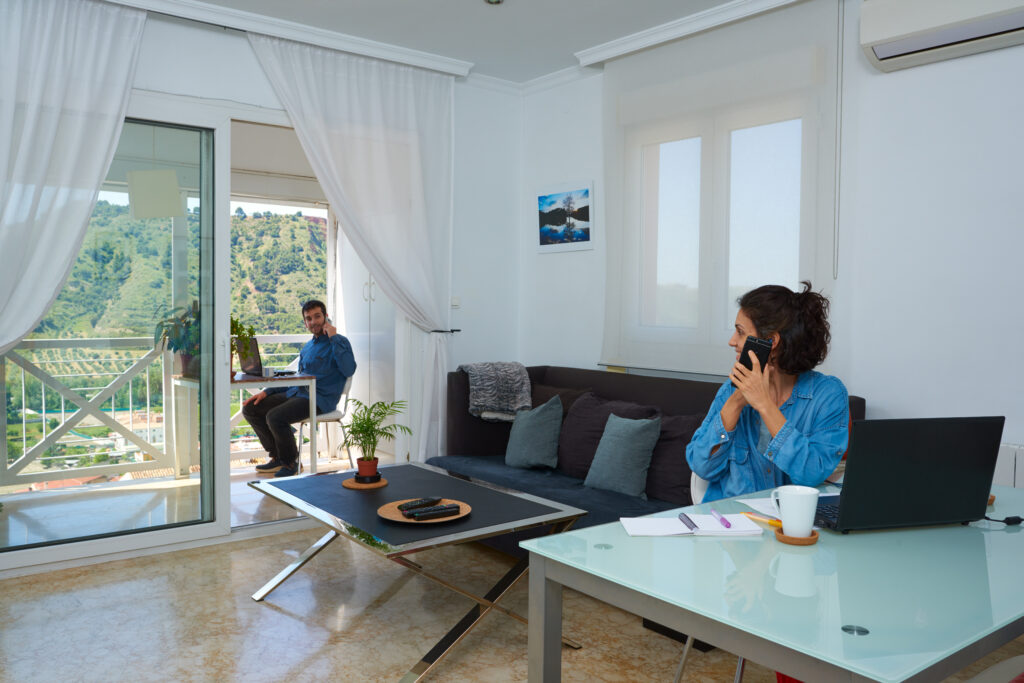 Let's find the best internet for remote work for you.
Fibre Optic
For the fastest speeds and consistency, fibre optic is the best choice for remote workers. It is super fast and works at a higher frequency rate. Higher frequency means greater bandwidth which means faster connection speeds. You can get a download speed range up to 1000Mbps or even higher. Click the link to find out if fibre optic is available in your area.
If fibre optic isn't available, wireless internet is a popular option as it also gives you reliable, fast speeds. Telitec is the largest wireless internet provider in Spain and built its own infrastructure stretching from Valencia down to Murcia.
Satellite internet is also popular, especially for people living in rural areas. You can get fast download speeds of up to 22Mbps but often your service plan will set monthly upload and download limits.
If you want a mobile network, 4G has good speeds, and you can simply plug in and connect from anywhere – so you really can go to the beach and work.
There are also a few ways you can improve your WiFi signal at home, such as:
Want to know what your internet speed is at present? Click to take the speed test.
Get in touch if you want faster internet for remote work or to find out the best internet in your area.