Online fraud is costing consumers worldwide billions of euros each year and, unfortunately, online scamming has soared during the Covid-19 pandemic. Here are 5 internet scams to be aware of in 2022.
Common types of online scams are:
Phishing where victims are sent an email or online message trying to gain access to personal information, passwords, and financial details.
Malware which uses malicious software to steal personal data or disable the victim's devices.
Ransomware where malware prevents victims from accessing important data and then demands payment to get access restored.
Here are some examples of internet scams to watch out for this year.
Online shopping scams
More than two billion people shop online for convenience and fraudsters are taking advantage of our changing shopping habits.
Some ways they do this is by setting up a fake website, online store or advertisement. These are skilfully set up to look like genuine stores, possibly including stolen logos.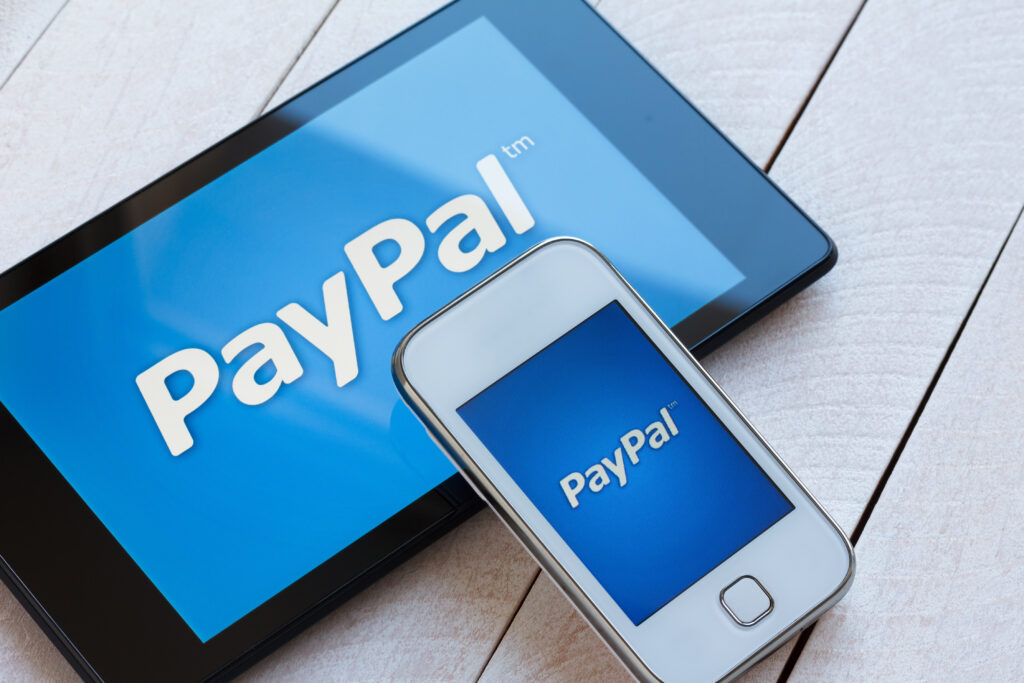 If you see an ad or website selling luxury brands at rock-bottom prices, be aware that it could be a scam. Often you won't receive your order or, if you do, it will be fake.
If you can only pay by a wire service or electronic funds transfer and not through a secure payment service such as credit cards or PayPal, it is likely to be a con.
False customs charges for online shopping
Another common scam targeting online shoppers is for fraudsters to send an email or text message saying you must pay a customs charge on your order. It is usually such a small amount that people pay it without thinking. However, the link directs you to a fake page which will steal your data or your bank details when you pay this fraudulent fee.
Watch out for pop-ups and prize giveaways
How many times have you visited a website, received an email or seen a social media post telling you about great prizes to be won? You may be asked to fill out a survey or pay for delivery, which is a way of getting personal data and money for goods you won't receive. Often the prizes are for a top mobile phone, free food, free clothes from a top retailer or gift cards.
Social media giveaways often ask you to like the post, leave a comment and then share it with a certain number of people. These are often scams and the people behind the posts are simply collecting lots of 'likes.
Once they have collected enough likes, they edit the post with a link to malware which will download on to your computer or phone when you click on it.
Legitimate giveaways on social media will have the organiser's contact details and the rules of the draw. If this information is missing, it's most likely a con. You can use a reputable ad blocker to minimise the risk of these prize giveaway scams.
Be careful of rental scams
One in two internet users book holidays online, either flights or accommodation. Even if you use a well-known website for holiday or long-term rental accommodation, you need to keep your eyes open for fake listings. People are booking rentals, only to find the property doesn't exist when they arrive.
Often the listings will be for superb properties at a great price. Fake listings will want you to pay for the accommodation by bank transfer and not through the official website. Reputable sites such as Airbnb don't allow direct contact away from their systems to deter fraud. If the listing has the host's email or phone number to try to get you to move off the official website, be skeptical.
Don't be fooled by copycat websites
If you're looking for official websites to renew passports, pay tax returns, or renew official documents, check you're not clicking on a copycat website which will charge a fee for this service which you can do yourself for free.
Carefully check the web address in your browser. Make sure the address starts with 'https://' as this means your details are encrypted and, therefore, protected. Read the home page to make sure it is the genuine website rather than filling in the forms immediately.
The important thing is to be on your guard when buying goods or clicking on links online. Make sure you have antivirus software installed and use a VPN when you use public internet connections. Read our blog about the best VPN services.
Contact us for information about staying safe online or if you want to upgrade your devices or internet connection.