Are you paying too much for your Electricity, Save Money
We all got a shock in January when our electric bills took a hike in the wrong direction.
The timing could not have been worse for many of our clients.
For that reason when we were approached by Revoluz we had to take a look.
Its seems there are great alternative electric providers out there and they are saving thousands of families money on their electric bills!!
Revoluz will give you a quote Free of charge and then it´s up to you. Who knows you could save 100´s of euros a year!!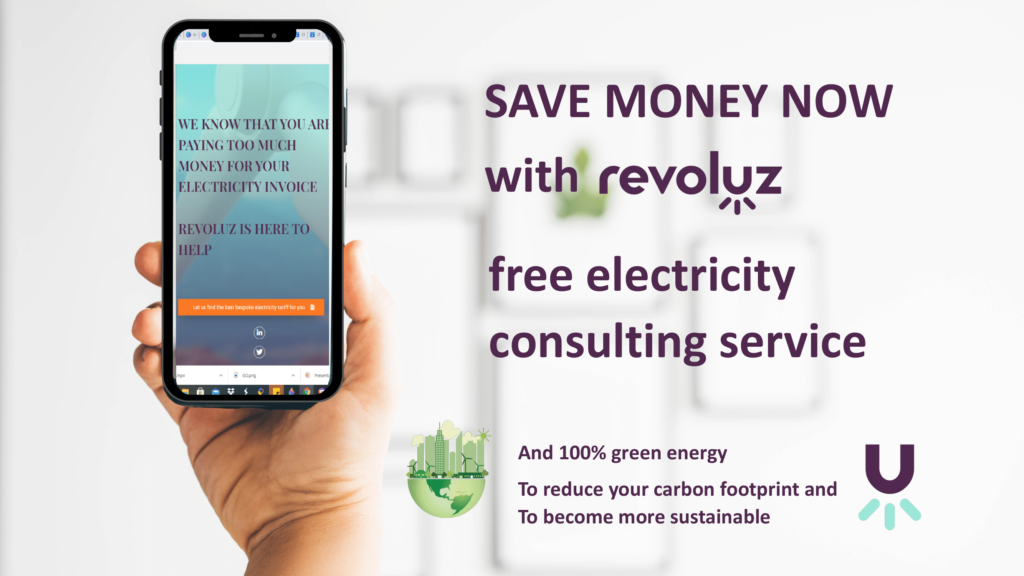 Who is Revoluz
Revoluz manage your energy goals and challenges by providing energy savings and efficiency to your project, whether you are a private individual, company, association or professional group.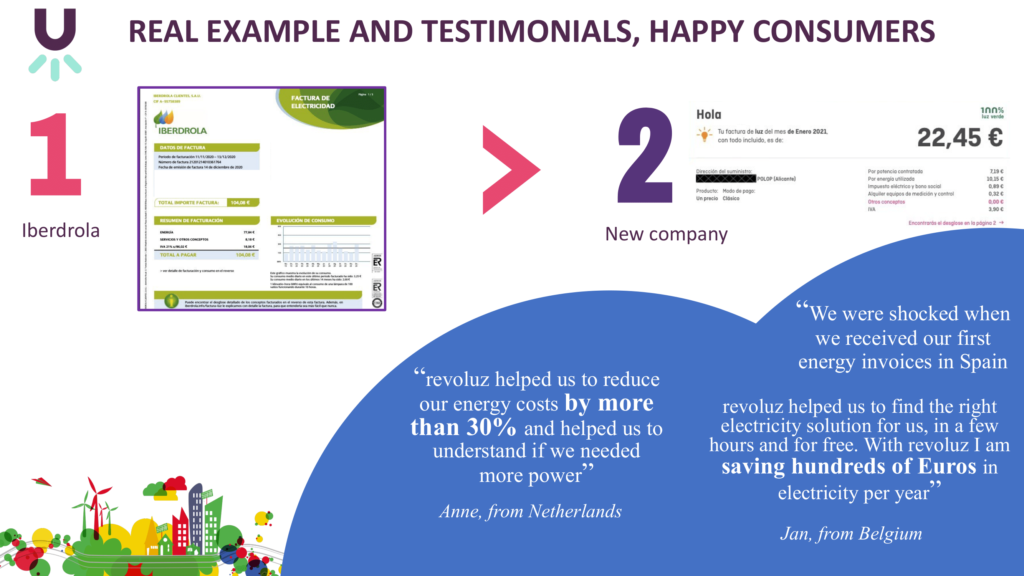 Example
Finding the right supplier for you, saves you money and you help the enviroment.
Electricity is one monthly payment that we all have to pay. So, getting the best price with a good service means we have more money to spend on the things we love.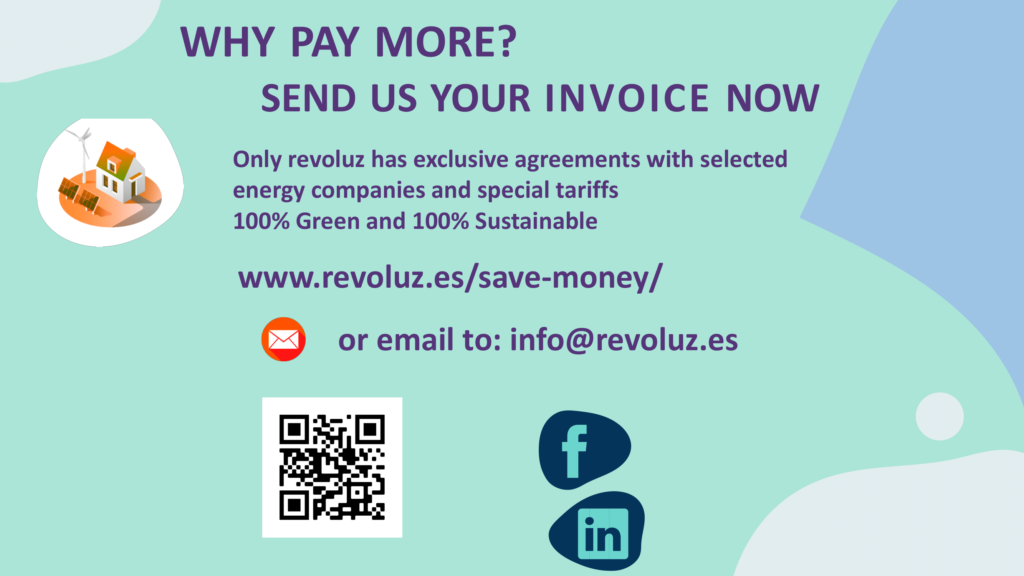 Find out more
Click here to see if you can save money.