With more kids now having a mobile phone, set the rules on the Family Link with Google. Learn, play, and explore online, with you in control.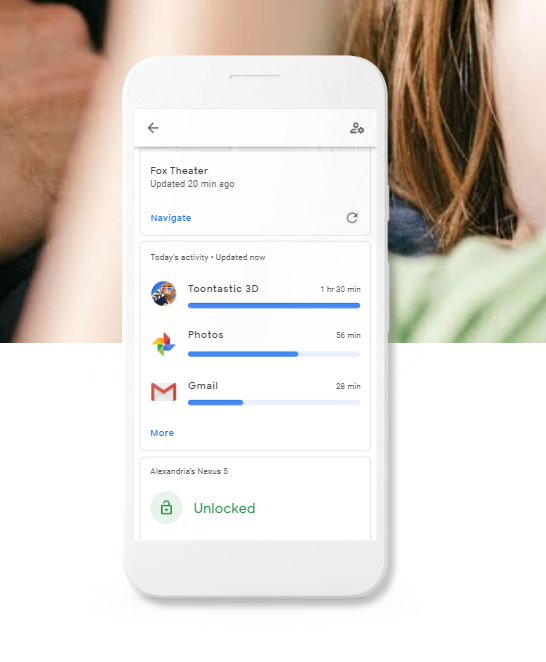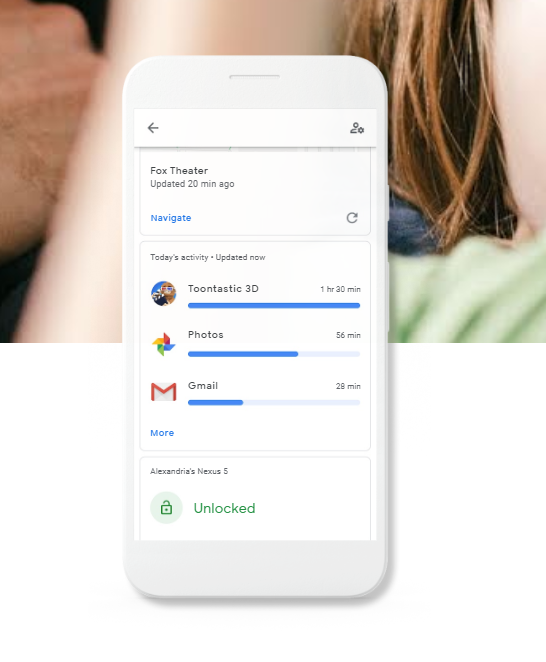 View their activity, manage their Apps and feed their curiosity
Not all screen time is the same but the Family Link with Google will show you how much time is spent on the different apps that are installed on the mobile.
Receive Notifacations on new Apps that your child has downloaded but allows you to approve them first.
Recommended Apps that will help them to learn.
It is a great way to set the boundrys of when, where and what your child can do with the mobile phone.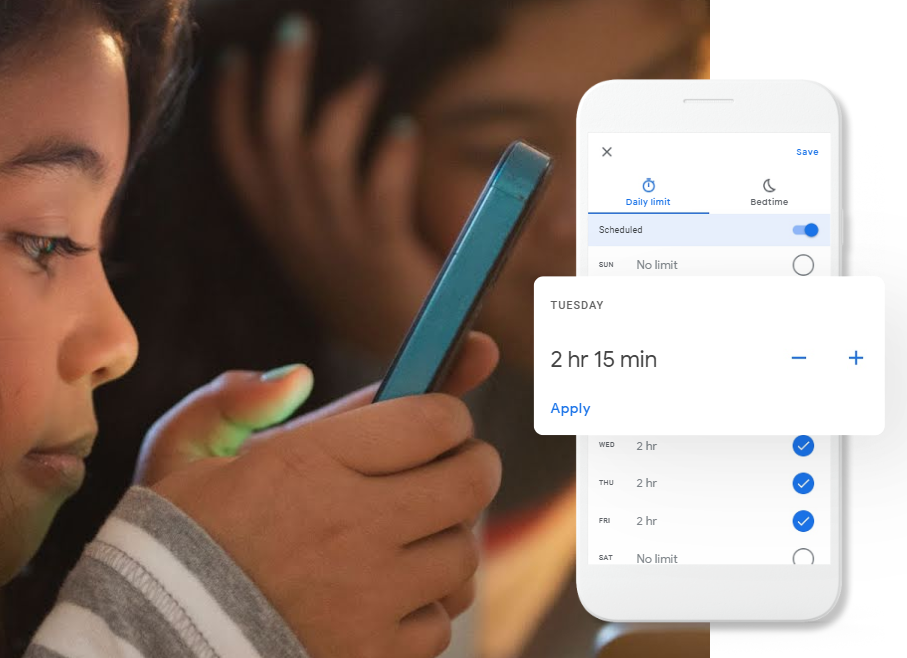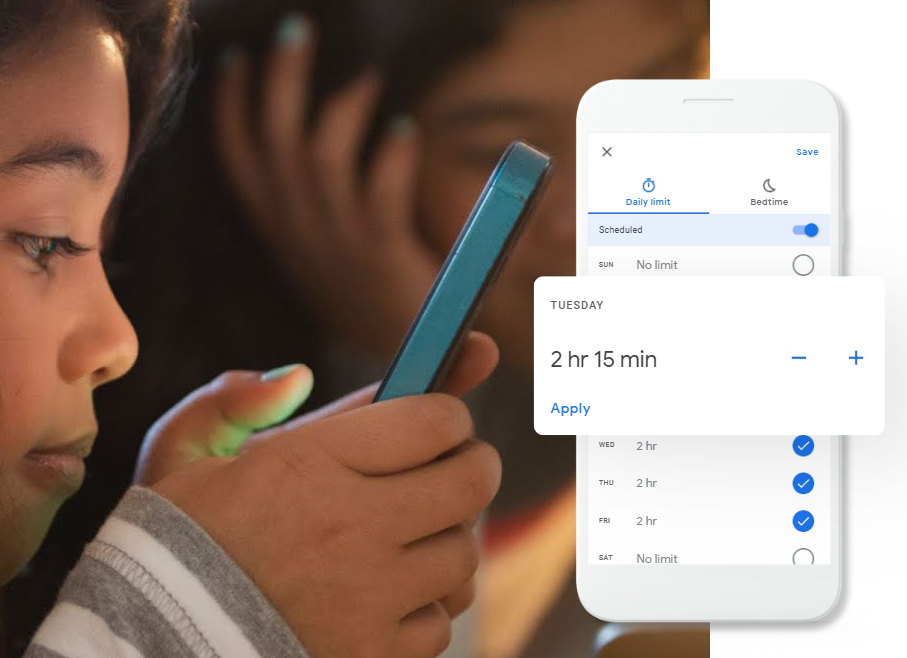 Set the Limits & Lock the Device
How much time can be spent on the device is your choice.
You can also lock the device, so meal times, bed times or even playing outside time can be scheduled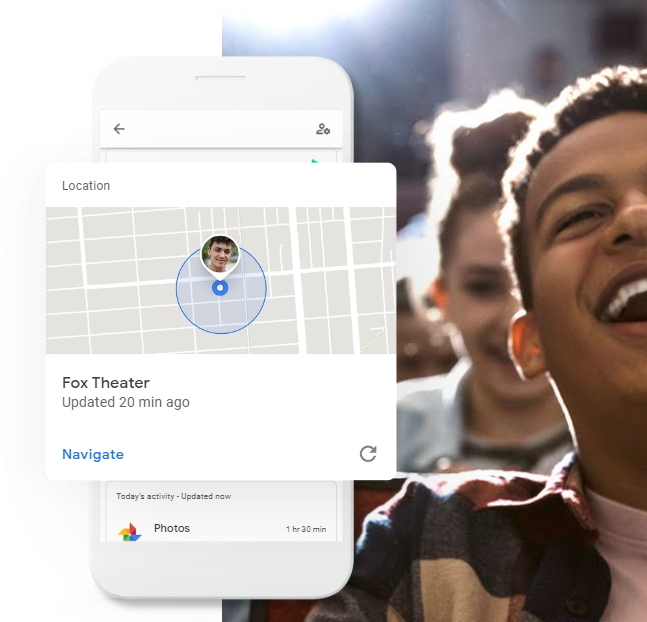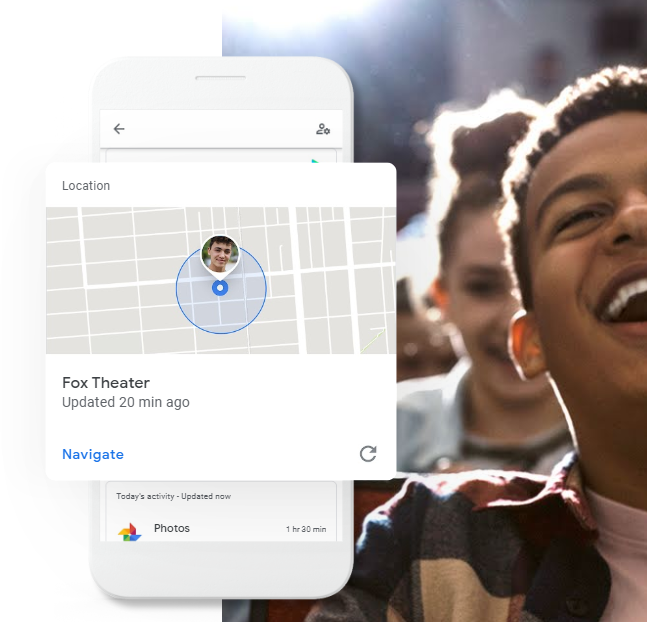 See where they Go
As long as they have the Mobile Phone you can see where they are.
Givingh you peace of mind
So what do you need to get started?
First you need to download the App on the devices, including yours. It will work on Android devices running versions 5.0 (Lollipop) and higher, and iPhones running iOS9 and higher.
First install and set up the account on your child´s device and then on your mobile you can download the App and link your devices.
A few of Team Telitec have set this up with their kids and think it is great. Easy to set up, easy to use and said the peace of mind knowing what your child is doing on the internet is great. Making them feel they have a some control.