Unleash your inner explorer and travel the globe without leaving home
Google Treks want to give you a sense of what it was like to create its most awe-inspiring Street View collections with a new section in Maps called Treks.
Views shows off some of the best Street View imagery collections from around the globe, including the Eiffel Tower, Mount Fuji, and Antarctica.
The site also lets you explore user-contributed 360-degree images.
If you have an Android phone running version 4.2 or higher you can upload your own photo spheres to the site from locations around the world.

Hear snow crunching under the feet of the street viewer as they walk across frozen land.
Hear the desert wind whistling and the view hanging off the 80th floor, like a window washer at the world's tallest building.
The Burj Khalifa Trek also features an image with interesting facts about the building. The speed of the building's elevator (22 mph) and the number of stairs the building has from the ground level to the 160th floor (2,909).
There's also a quick primer on the building's design, what the building is used for, and a comparison to other giant buildings around the world.
In all of the Treks I have looked at and visited, it leaves me in awe at how amazing the world can be.
Not only in the nature such as the Canadian tundra. Or what man has created, like the Tarja Mahal by the Emperor Shah Jahan in memory of his wife, way back in 1632 AD.
Also, the technolgy that allows us to see some places and sites that we may never see in a lifetime. (I for one, would not want to be the window washer on the 80th floor in real-life!)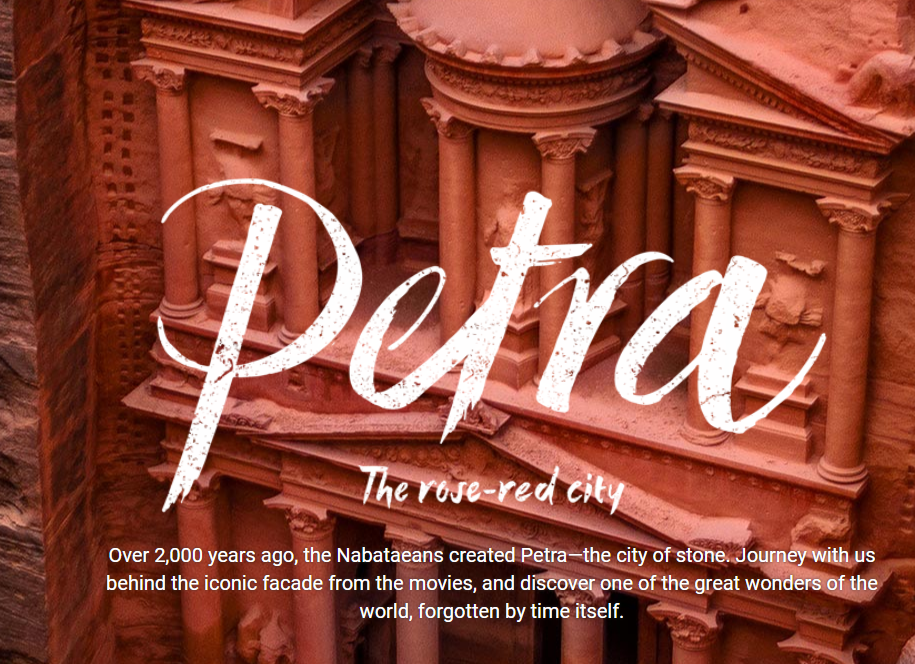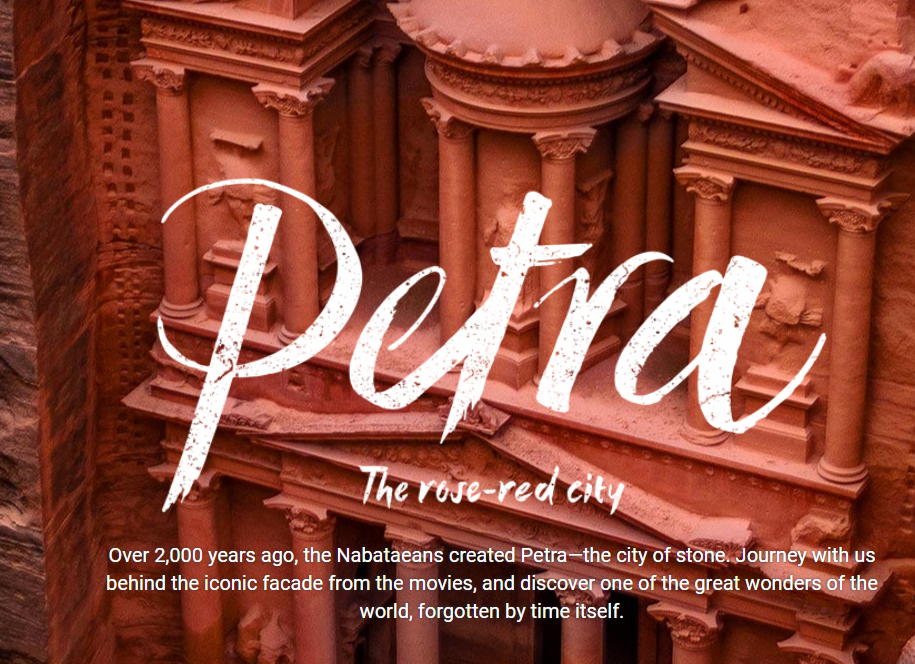 Visit Petra, The Red Rose City
Explore Petra with Queen Rania on Google Treks.
Take a trip to the Amazon, Galapagos Islands or the Eiffel Tower.
Click the link below and discover new places
https://www.google.com/maps/about/treks/#/grid
Become a Google Street View Trekker
Do you want to join in?
Why not share your 360 experiences from the amazing places you go to around the world via Google Maps. This program is open to pro photographers, travelers, and organization. It is currently available for a limited set of countries.
The application is not difficult with basic details and a few questions.
You may have to help Google to obtain permits or releases required to photograph the locations.