At the end of the week, it´s time for that FRI-day Treat! Tasty hot Churros, sprinkled with sugar and dipped in chocolate, yummy!
But you do not need to go out for them, here is how you can make them at home.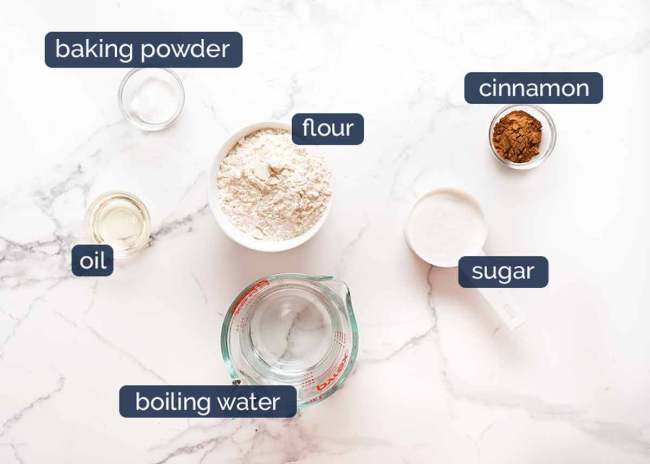 Ingredients
150 g flour, plain
1 tsp baking powder
Pinch of salt
1 tbsp vegetable, canola or olive oil (not extra virgin olive oil)
250 ml boiling water
500 ml+ vegetable or canola oil , for frying
Instructions
Combine sugar and cinnamon in a shallow bowl, set aside.
Mix flour, baking powder and salt in a bowl. Add oil and water and mix until just combined – it should be a thick, gummy batter, like a wet sticky dough, not thin and watery.
Transfer dough into a piping bag with a 8mm / 1/3″ star tip nozzle. Set aside while oil heats.
Heat 5cm / 2″ oil over medium high in a small pot, wok or small but deep skillet (Note 3) to 170°C/340°F, or until it takes 20 seconds for a small cube of bread to turn golden.
Pipe 15cm / 6″ lengths of dough into the oil, snipping with scissors (snip close to oil surface to avoid splash). Do 3 to 4 per batch, makes 10 to 12 in total.
Cook for 2-3 minutes or until golden and crisp, rolling occasionally.
Remove onto paper towel lined plate to drain. Then roll in sugar.
Serve hot with Chocolate Sauce!
100 g dark chocolate or semi sweet chocolate chips & 125 ml thickened / heavy cream.
Place in a heatproof bowl and microwave in 30 second bursts, stirring in between, until smooth. Set aside for 5 minutes to cool and thicken slightly.
Nutrition, calories etc. I don´t know but I do know it´s a bit more than a plain salad! Recipe is by Nigella Lawson, so if it´s ok with her, it´s ok with me and my FRI-day Treat!