Browsing the internet, I came across a bit of chatter about a 3D Wave in K-Pop Square, Seoul, and just had to click play on the video. It looks amazing on the video and only can imagine what it would be like standing right next to it.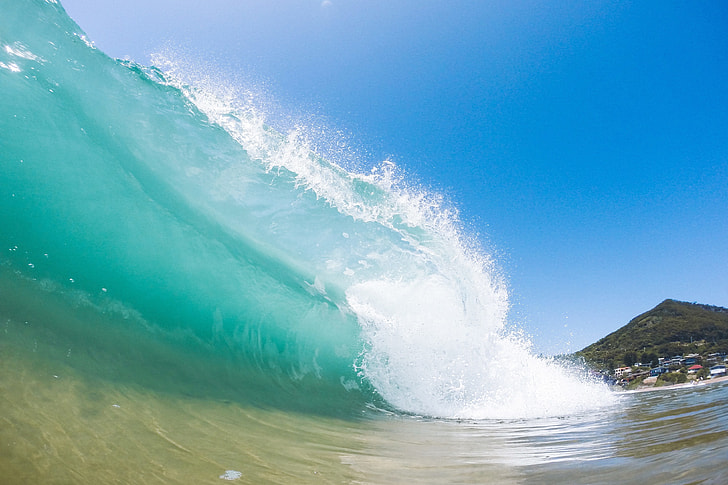 Comfort & Relaxation
I do consider myself to be one of the lucky people, with just a 20 minute walk, I am at the beach. Taking a flask of coffee in winter to watch the waves crashing or just sitting on the beach watchiing the sunset and listening to the waves in Summer is simply a perfect why for me to relax or in other words, my happy place. Maybe that´s why I was drawn to the 3D Wave in K-Pop Square.
The sound of waves are non-threating sounds which is why they work to calm people. Moreover, waves can help you achieve a meditative state, which is proven to heal and strengthen your brain.
The 3D Wave
A giant wave appears to be crashing inside the city's SMTown COEX Artium building and there's not a single drop of water in it.
Created by a visual content advertising company, d'strict. Installed the world's largest anamorphic illusion using 1,600 square meters of 8K resolution screen, supporting resolutions up to 7,840×1,952 pixels. 20.1 meters tall and 80.9 meters wide, Samsung had to manufacture over 31,000 video panels for the spectacular 3D effect to come to life. Creating the illusion that the water is crashing into the glass. About to break it, and ready to engulf passersby. For one minute, every hour, you can see the traffic stop as the wave crashes. Created to give an overwhelming experience using the beauty and dynamism of waves, evoking feelings of comfort and relaxation. Along side a little bit of awe inspiring.
What is 3D
3D (Three-dimensional) describes an image that provides the perception of depth. Virtual Reality is 3D images that are made to be interactive.
Take a Look