Make an appointment with Telitec SL at the main office in Moraira, Alicante, Spain.
Telitec are Delighted
Starting Thursday 21st May 2020 and over the next few weeks, some of us will be returning to the office as we have been given the go ahead to re-open.
Please be aware that the open hours have changed on a tempory basis and you do require an appointment. The new open times are 9am until 5pm, Monday to Friday.
As a company specialising in telecommunication, it is great news for our team, we are now available for client meetings
Safety precautions
Some businesses, including Telitec, are permitted to reopen on the proviso that we must adhere to safety measures regarding hygiene and workplace distancing. As the state of alarm has now moved from Phase 0 to 1.
An appointment only basis, in accordance with the appropriate precautions, means that face to face meetings are permitted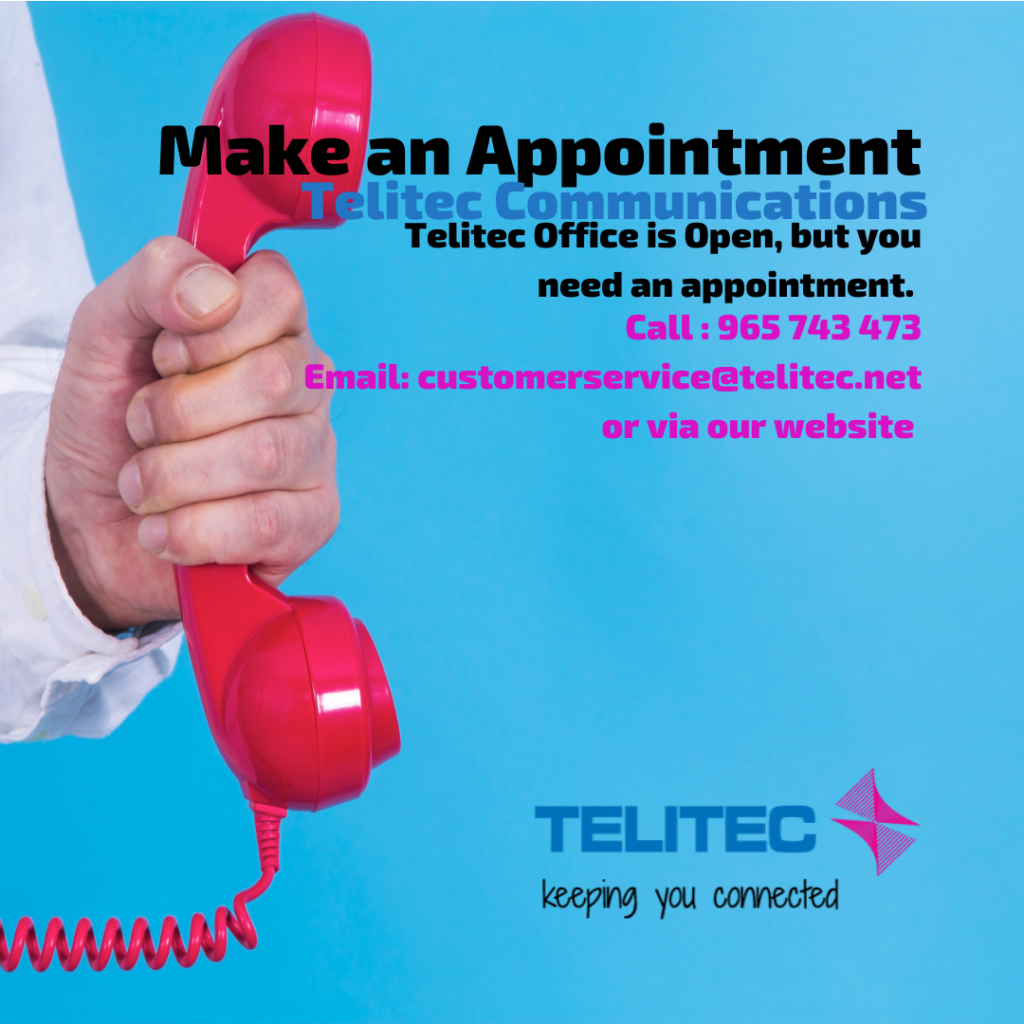 Telitec will keep all our clients updated over the coming weeks to any changes to opening hours.
Please keep safe everyone.
To find the best internet in Spain and to find out how much internet is in Spain, then contact Telitec SL on 965 743 473 or by email sales@telitec.net