First, VPN means Virtual Private Network. It allows you to connect between devices with a private as well as a secure access to websites and online services.
The Tech bit
Technically it encapsulates your data into standard TCP/IP packets, transfering it accross the internet but becasue it is encripted, it means that the information cannot be access by others and gaining control of your information.
The Why
Why have a VPN, other than keeping you safer as well as private, it means that you could also save money.
Some on line services show a higher price from certain locations. One of the main reasons for someone ot have a VPN is to access entertainment content that maybe restricted where you live.
Downside
A disadvantage of using a VPN is that it could slow your connection down as it may send the information on a longer route.
VPN´s are not free and when choosing one, check that they have a no logs policy. Also, check that a VPN is legal in the country you are in. VPN´s are legal in Spain and are generally legal in most countries.
Choosing a VPN that offers dedicated IP addresses, therefore you are not punished for someone else's bad behavior.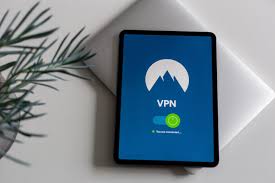 Essential Features Every VPN Should Have
trong encryption and high-quality security protocols
Trustworthy privacy policies
Ability to access global content
Multiple device and cross-platform compatibility
Great user experience
Reliable customer support
Value for money
With several options of a provider then check that the one you choose is right for you, above all take advantage of free trials and money-back guarantees to test out VPNs.
Remember to check that it is compatable with your devices and if you need it on several devices make sure it allows you to have several simultaneous connections.
What Next
Now you have the one that suits your requirements, what next?
Most VPN´s will have an app, depending on Android or iOS devices, simple go to the app store and download. You can do this on most of your devices. After that, tap to log-in and complete the fields.
VPN, ISP?
A VPN does not replace your ISP (Internet Service Provider) The ISP or bascially the internet company you pay for the internet connection allows you to connect to the world wide web. The VPN allows you to be more protected by encrypting your data and hiding your location as you carry out web based activities.
To find the best internet in Spain and to find out how much internet is in Spain, then contact Telitec SL https://www.telitec.com/internet/