Smart AC Control
We love our Internet of Things at Telitec. In the first place you need an internet connection, which is what we do! but we especially love Gadgets.
Summer is coming and the heat is rising.
Using the AC Units more and more, after all we like the sun but maybe not the heat all of the time and although we make sure doors and windows are closed, we turn it off or turn it down when we go out, others in the house (not paying the bills) may be a little more carefree.
After a day working in the office or outside it would be nice to come home and it´s already cool but up until now, have had to wait for the AC to do its thing.
What Can I do
Controlling the AC Unit via your mobile phone allows you to control and monitor your home climate from anywhere in the world. Be in control of the temperature and humidity by changing AC's mode, temperature, fan speed and swing.
With many options available you will need to check it works for your AC. Many will work with Alexa and Google Home so you can use voice commands controling the temperature with your voice with no need to take the phone out of your pocket. 
Monitor, automate and save energy consequently saving you money.
Scheduling can be set up with ease, controlling and optimizing the benifits of having the AC in your total control.
Add in geo-fencing
A location-based service in which an app or other software uses GPS, RFID, Wi-Fi or cellular data to trigger a pre-programmed action when a mobile device or RFID tag enters or exits a virtual boundary set up around a geographical location.
To put it another way, this will mean that if you leave the room the AC Unit will stop or go to a setting to keep the room cool.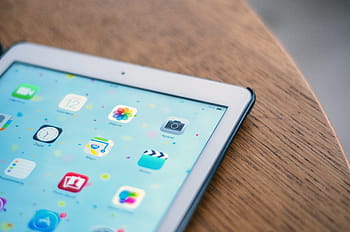 Will you do it?
Reduce your energy consumption, save money, and enjoy the perfect temperature in your room at all times and all from your mobile phone.
To find the best internet in Spain and to find out how much internet is in Spain, then contact Telitec SL on 965 743 473 or by email sales@telitec.net