A Day in the Life of Gemma (aka The Face of Telitec)
My Routine 9am – 10am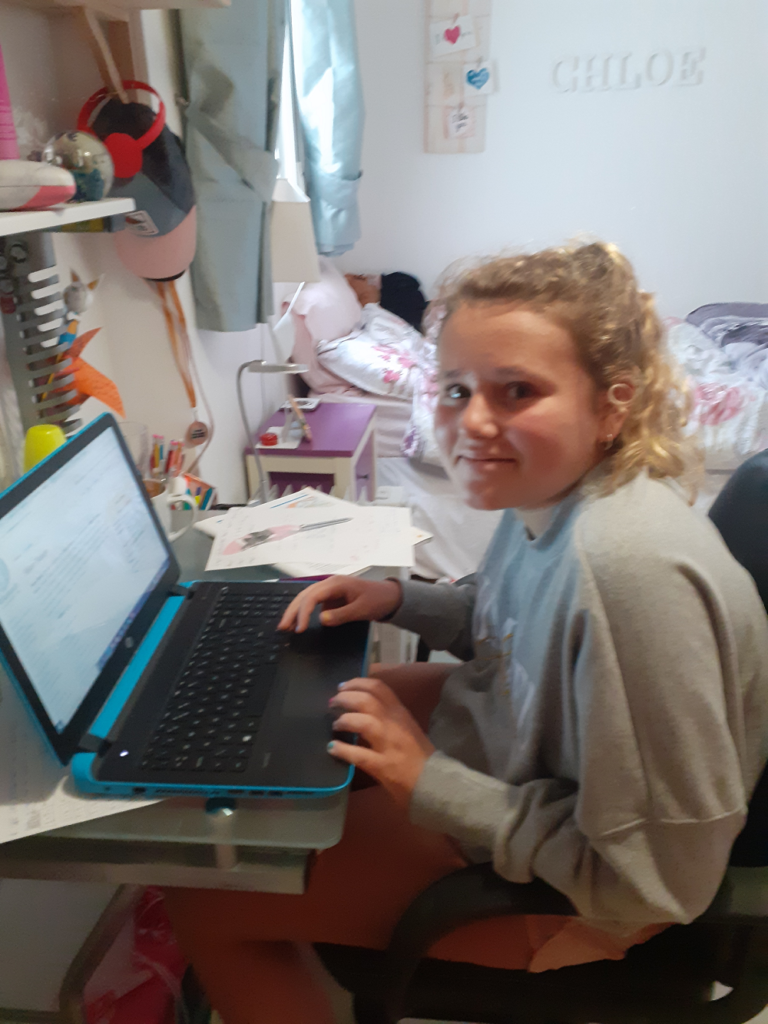 9am – 10am
CLAN have a learning program for 6 to 8 year olds which is basic enough for children younger than 6
This helps if you are working from home as you get an hour to start your day whilst your child is occupied watching TV, at least you know it is educational though.
If you have our Fibre we can offer an APP for Spanish TV which has CLAN on it and can easily be downloaded on any Smart TV, even I did it!!
They are doing educational programs throughout the day for different age groups. If you just want to see popular cartoons in Spanish you can go onto the CLAN website or set an APP up on their tablets and they have the option to watch different programs throughout the day to keep the Spanish up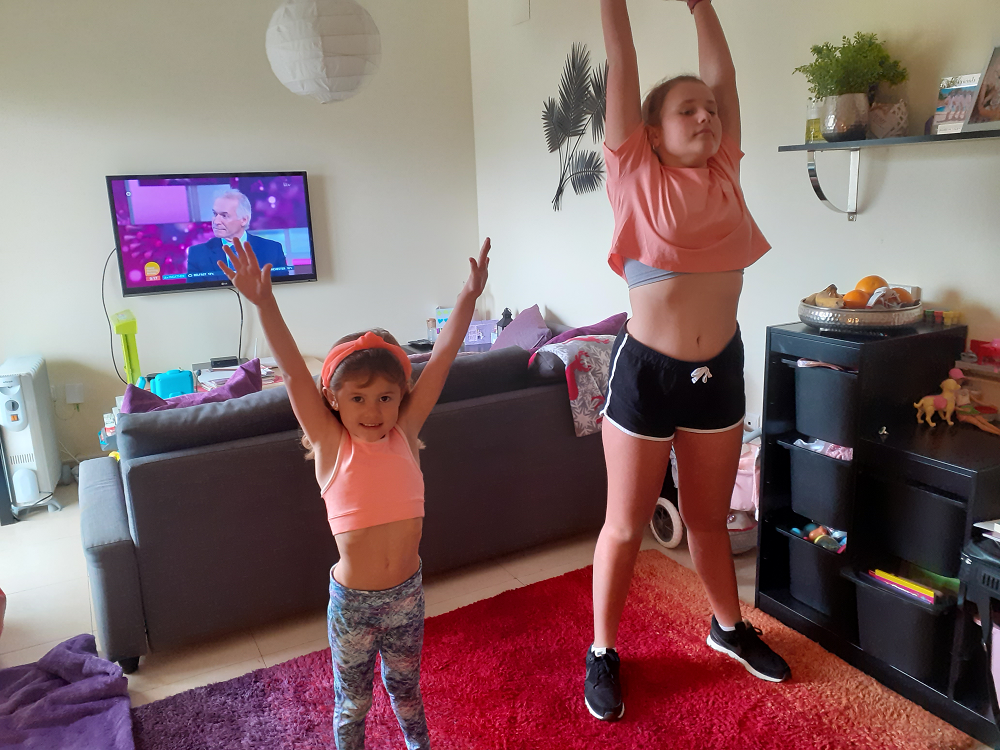 Fitness – PE lesson – 10.15am – 10.45am
It is really important to still do some fitness, we don´t have a garden so are stuck in a small apartment meaning there is not much space to run around so I have decided to do half an hour a day fitness for me and the children.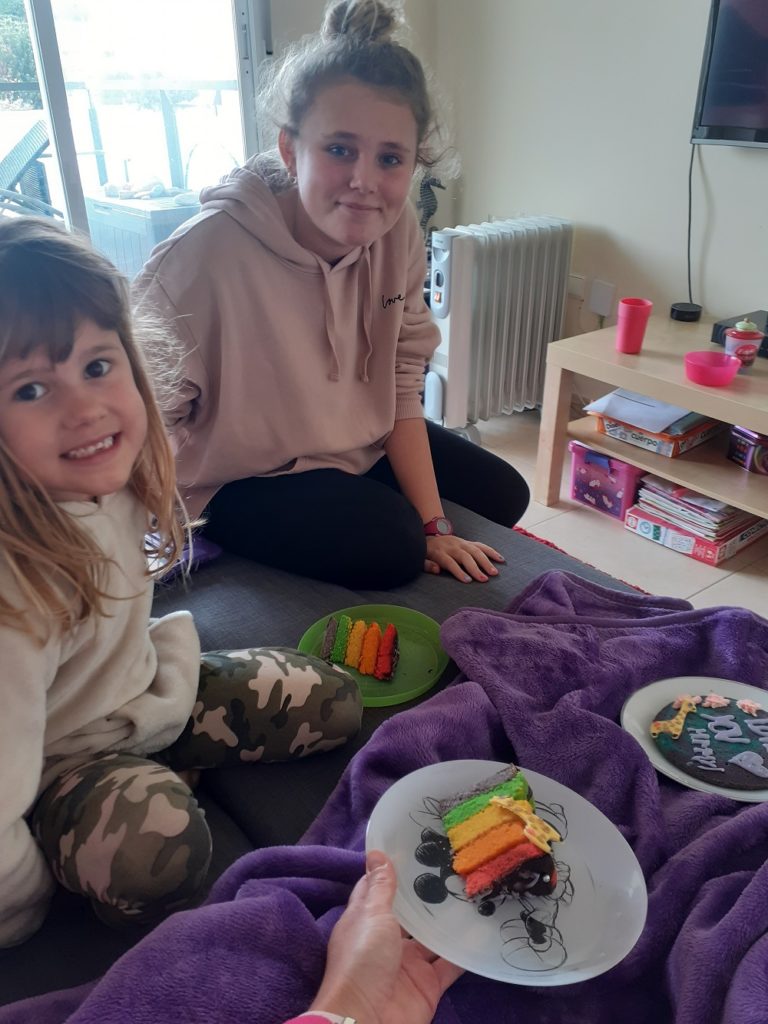 10.45am – 11.15am
Breaktime – snack and chillout time (playtime or tablet time)
Gives you another 30mins to get on with work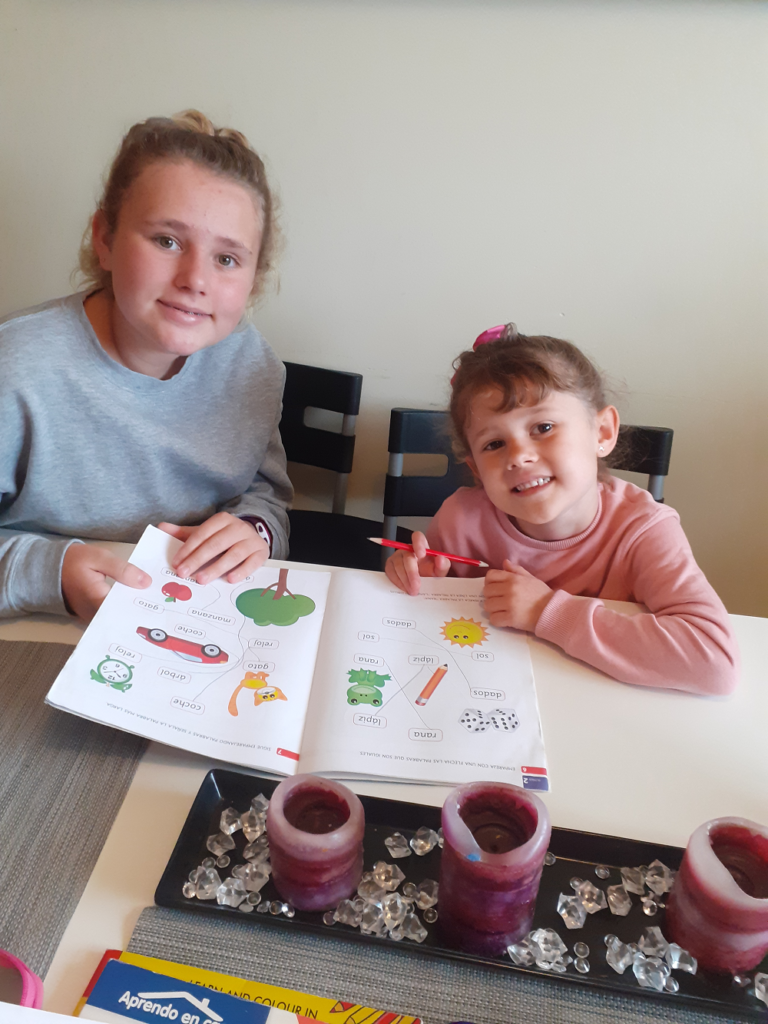 11.15am – 12.15pm
Reading Eggs
Learning letters then spelling
This is a great program that I found on the internet and they offer first 14 days free.  You can test your childs ability and this shows where they should start.  It is very easy to use so you can leave your child to get on with it and allows you to continue working
12.15pm – 1pm
Reading Eggs Maths
This is on the same program but different section and this is very varied from simple maths to shapes to long and short etc… You can also print worksheets out for both of these and let them continue working after not on the computer.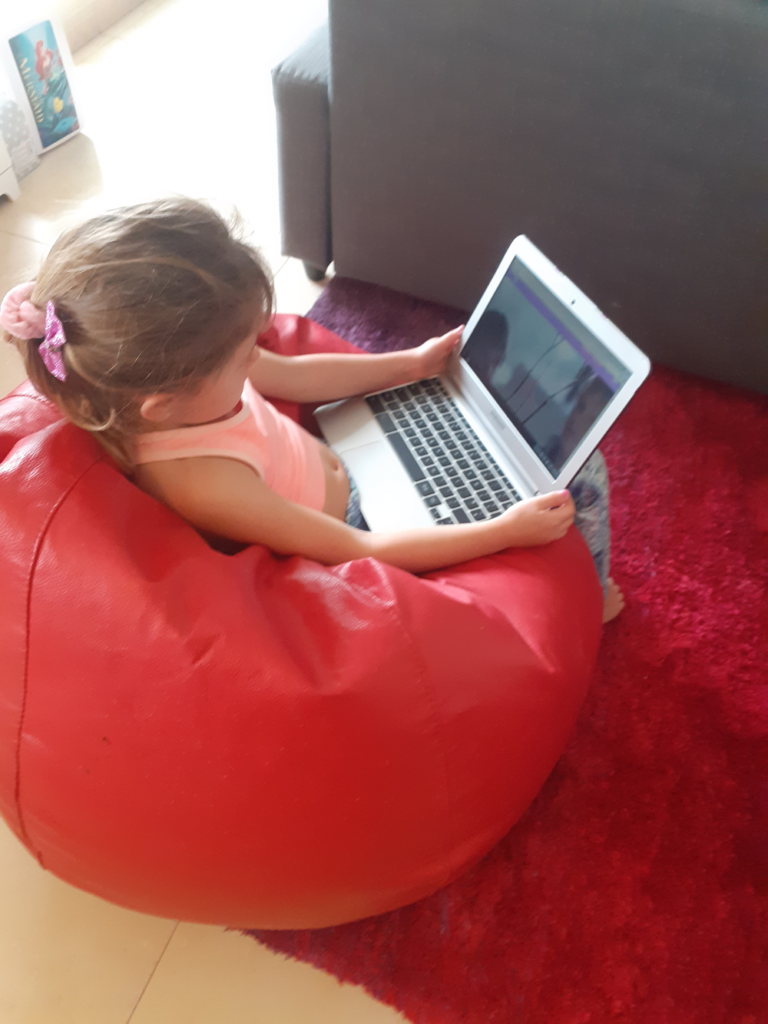 1pm – 2pm
Lunch – chillout time
2pm – 3pm
Spanish TV
CLAN – Spanish cartoons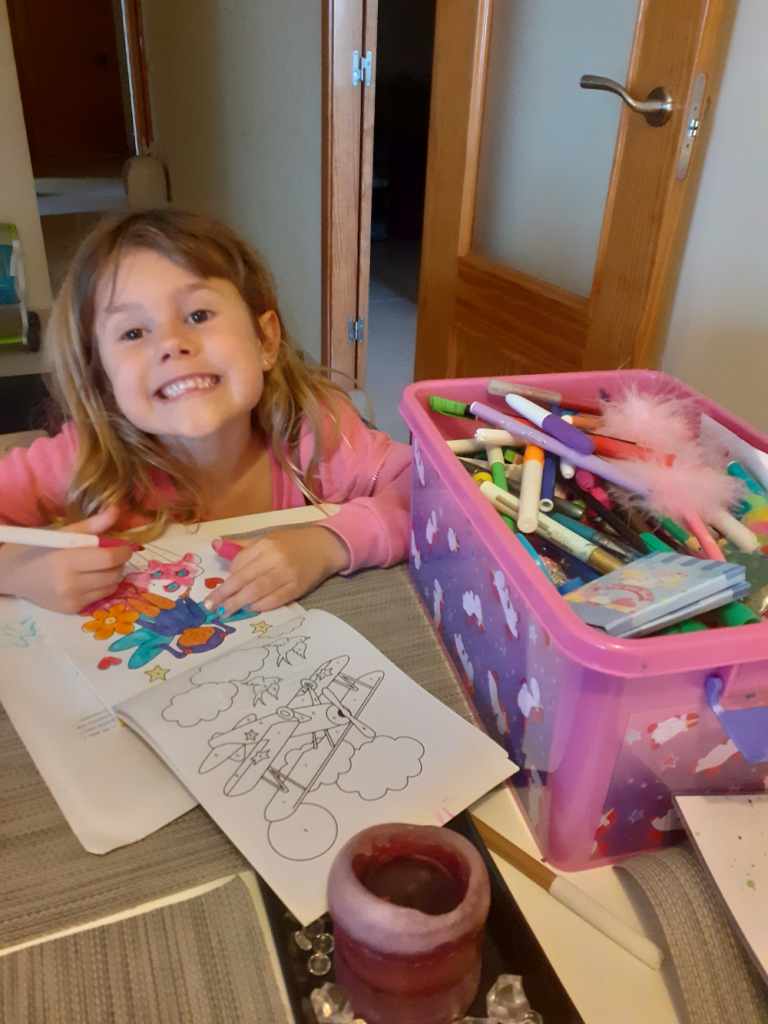 3pm – 4pm
ART
Colour by Numbers (we have a book and is good to work out what colour goes where)
Art
QuarARTine
I found this on Facebook, setup by a local mum who is an artist.  It´s a daily ART challenge for the family.  Each day there is a new word, anyone can get involved.  Just upload with your name and age (if you like) hashtag #QuarARTine.  You can use any materials you have to hand so need to go out.
4pm – 4.30pm
Spanish activity
We have lots of different books and activities to be done in Spanish and my eldest helps the little one with one of these activities for half an hour
4.30pm – 6pm
Playtime – encouraging playing with toys rather than just sitting on the tablet watching YouTube videos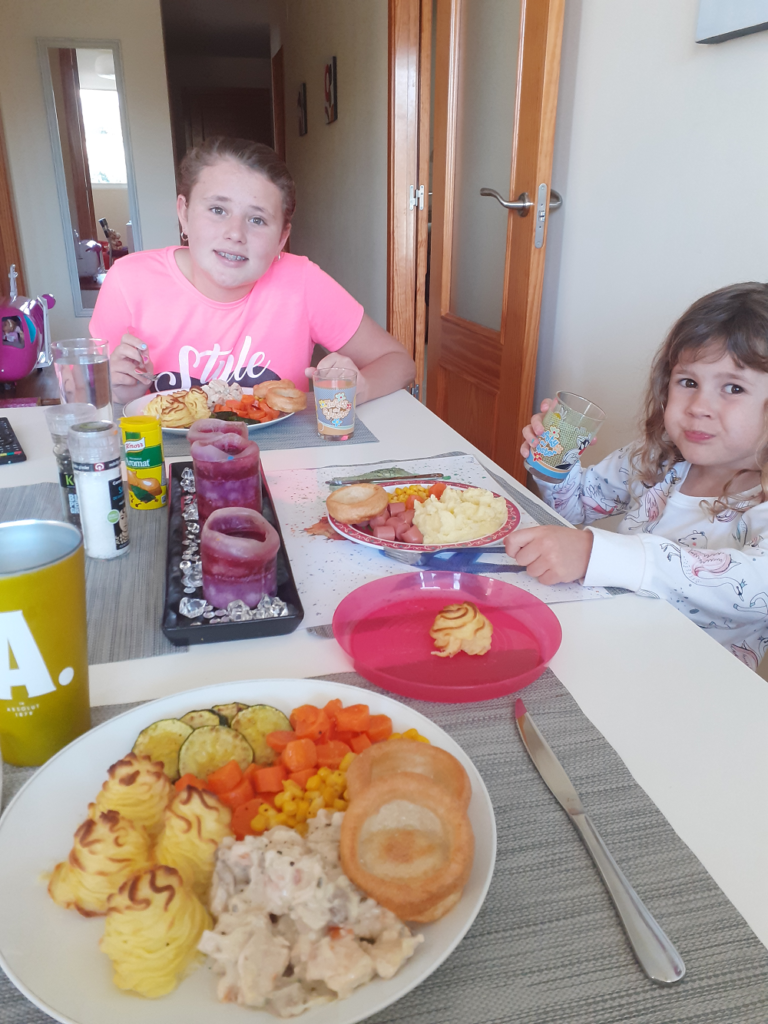 6pm – 8pm
Dinner & Bath Time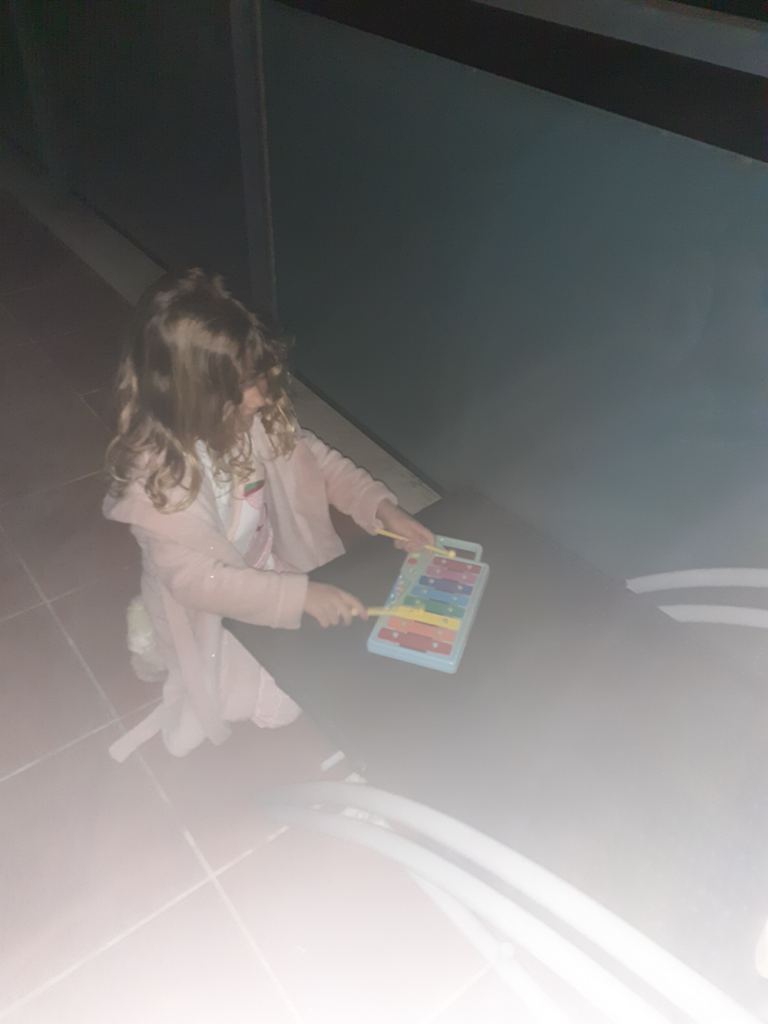 8pm
Every night we go onto the balcony to clap the workers and we have now introduced musical equipment so this is our music lesson now too
8.30pm
Story time the eldest reads and English book to the little one which helps with her English reading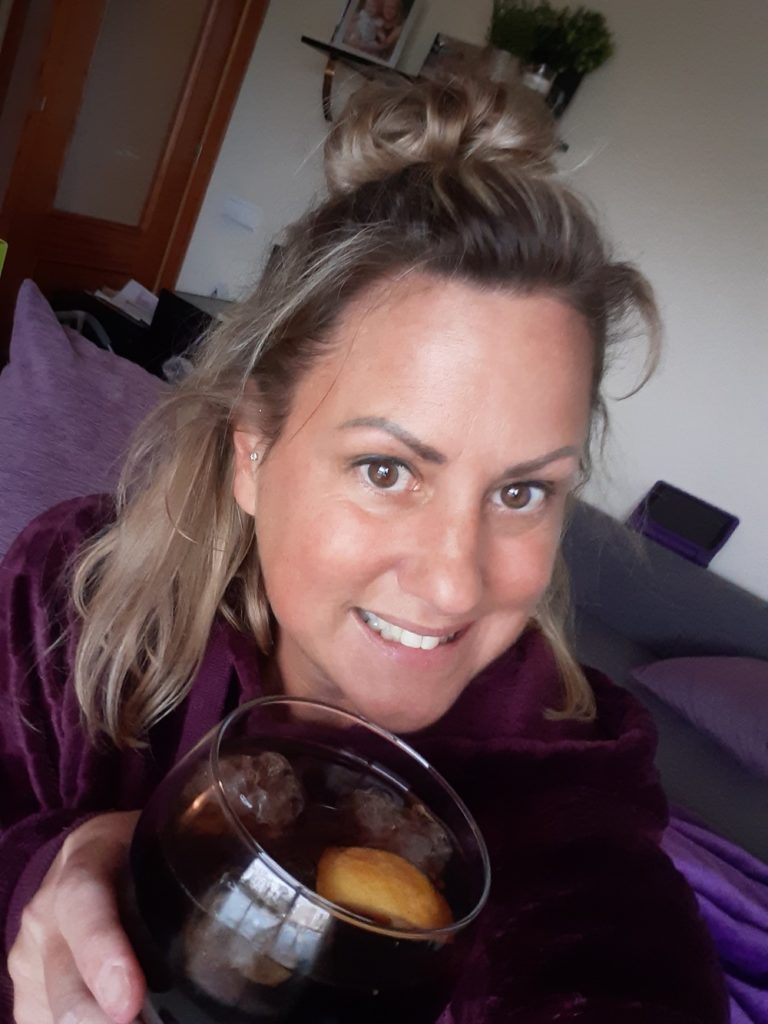 Mummy Time
Chill out and Relax, ready for the next day