Just one of many devices that provide safety to your loved ones and can put your mind at ease.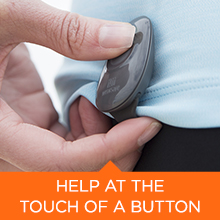 Take the hassle out of peace of mind with one touch. The Wearsafe tag streams live audio and provides location updates after an alert is sent. You'll know where your loved ones are, be able to communicate with them, and contact emergency services in-app if needed.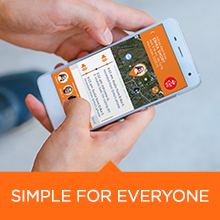 To use the Wearsafe tag, simply pair it to a smartphone, download the Wearsafe app, and link contacts. Our one-touch alert system is designed for users of all abilities and, at just larger than the size of a quarter, can be taken anywhere.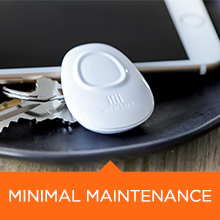 The Wearsafe tag does not need to be recharged, does not require complicated hardware installation, and operates without extra fees. Just replace the batteries every six months, which is offered at no charge for 3-years after purchase.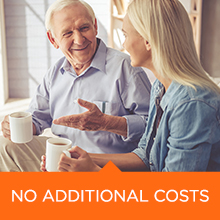 You'll never have to worry about passing on the burden of hidden costs to your loved one. With the Lifetime edition Wearsafe tag, users receive full access to the service for free, for life
The Wearsafe Tag Personal Panic Button doesn't require a subscription fee. That means this mobile panic button will help you stay safe no matter what. If you're headed out on a run, walk, or jaunt across the globe, take the Tag. If you feel unsafe, all you have to do is press the big button on this safety device. When you do that, your recipients immediately receive your location, and audio begins streaming to them. And you don't have to look at your smartphone at all. That's because this little gadget vibrates when your alert is sent and also ensures you feel its motion when your alert is viewed. If you can use your phone, the Wearsafe app offers group chat and emergency services.