Nobody likes feeling the cold and with this little heater you don´t need to be!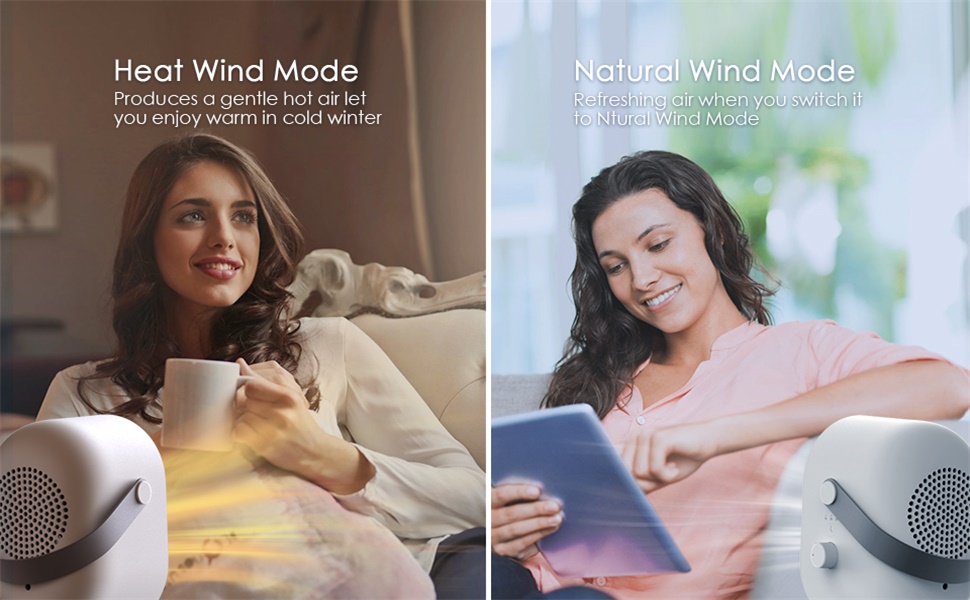 Keep Warm around the house
Transfer Warm to You in 3 Seconds – Are you still afraid of staying cold rooms when the winter comes around? This mini fan heater utilises PTC heating element for efficiently and quickly ultra-warm heat transfer. Turn heater on and feel warm air blown to you in 3 second while work, reading or watching TV, etc.
Customize Your Comfort With Hot & Natural Fan Modes – This space heater electric has warm mode and natural fan to choose,so it is available for four seasons.You can set it according to the indoor temperature to bring you proper warmth and desired cool. Library level noise makes won't bother you at the work center, giving you a comfortable sleeping environment at night.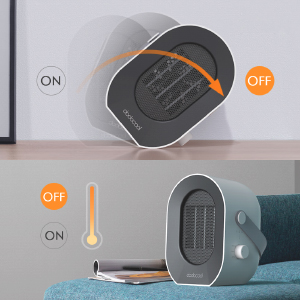 Over-Heat & Tilt Protection
When the inside temperature higher than 50°,The overheat protection feature turns off the heater automatically in case of overheat,tilt Protection provides a double protection for your family.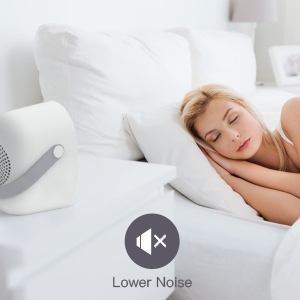 Super Quiet
Making a sound lower than 45dB, as quiet as in a library, provide you with a great amount of warmth while protect your hearing and sweat dreams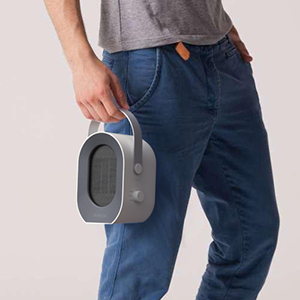 Built-in Handle
This ceramic heater is a portable heater with the handle. Its mini size makes it easy to place in any room. You can place it under your desk or on the table, wherever you want to get rid of the frostbitten body parts.