This clever design means you can wake up to the sunrise, improve your day-to-day mood with pretty colours and automate your lighting. Place the triangular panels together however you like, which easily mount onto any flat surface, then customise your lighting inside the App, set schedules and activate scenes using your voice via Siri, Alexa or Google Assistant.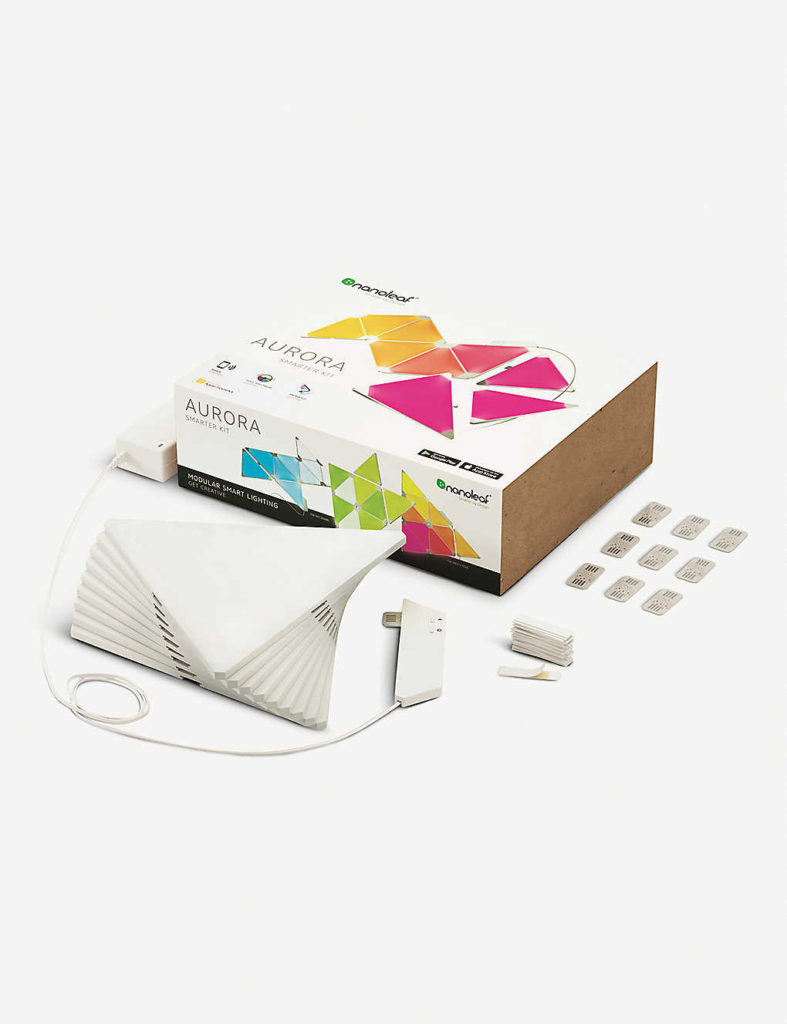 Nanoleaf
Nanoleaf light panels smarter kit
For the light panels:
Piece the triangular panels together into whatever shape your heart desires. Easily mounted onto any flat surface using mounting tape.
Fully customize your lighting inside the App, create scenes, set schedules, or download/share your scenes with the user community.
Activate scenes using your voice via Siri, Amazon Alexa, or Google Assistant. Or use the toggle button on the physical controller.
For Ryhtm:
Advanced technology that would have filled your garage a generation ago, stuffed into a three inch by two inch by half inch jack-in-the-box of pure joy. This is technological progress at its finest.
Plug the Rhythm module into any Light Panel and you're good to go! Reacts to music of all genres in real time. Immerse yourself in a symphony of light with this great Light Panels add-on.