The Philips Hue Smart lighting are great addition to your outdoor areas.
Add colour to your garden or balcony with Philips hue calla pedestal extension. Expand your hue to the outdoors and enjoy 16 million colours to enhance the beauty of your outdoor space to create any ambiance you like. This Philips hue outdoor smart light is specifically designed for outdoor environments and has undergone rigorous tests to ensure performance. Philips hue bridge is required for smart control.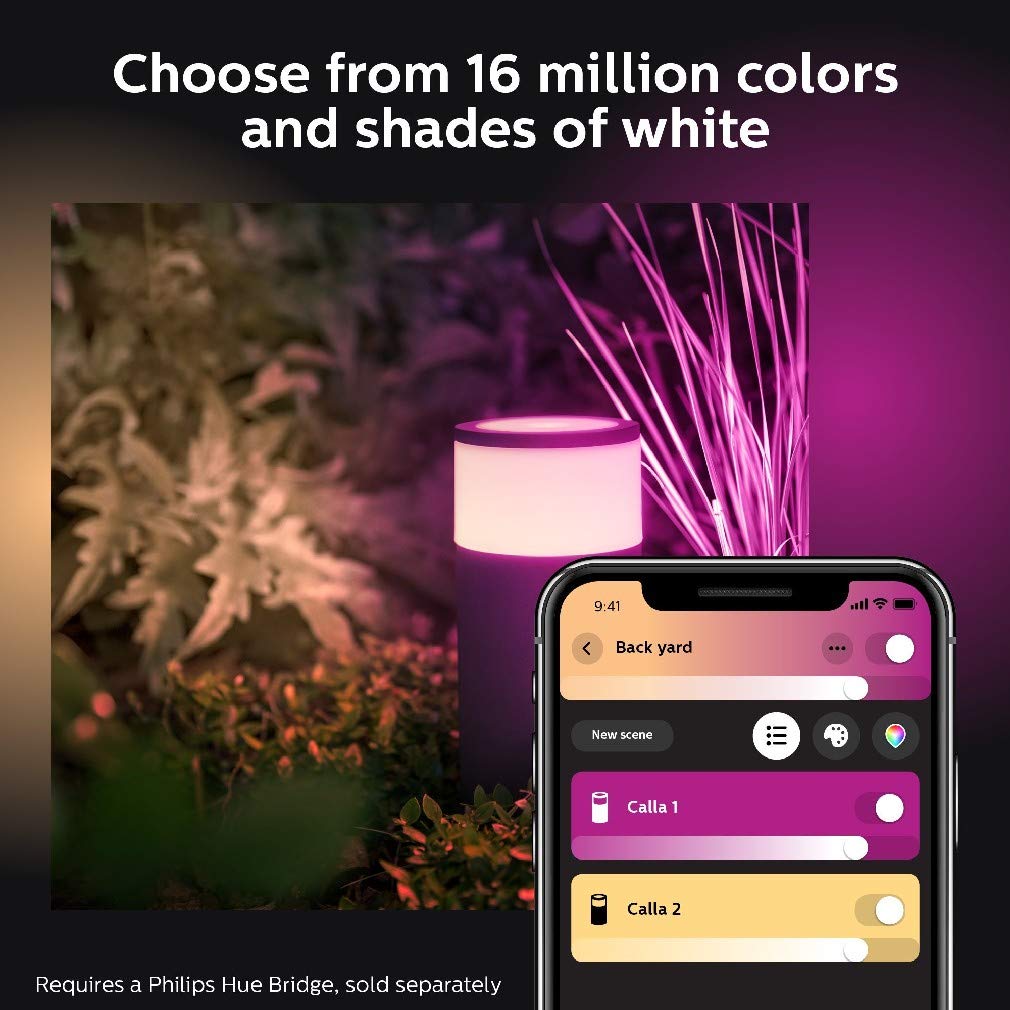 Lighting the way
Simply plug in and enjoy the 16 million colors available to enhance the beauty of your garden or use it more functional for path lighting. The Calla base unit provides 1 light point and all cables / power supply you need to get started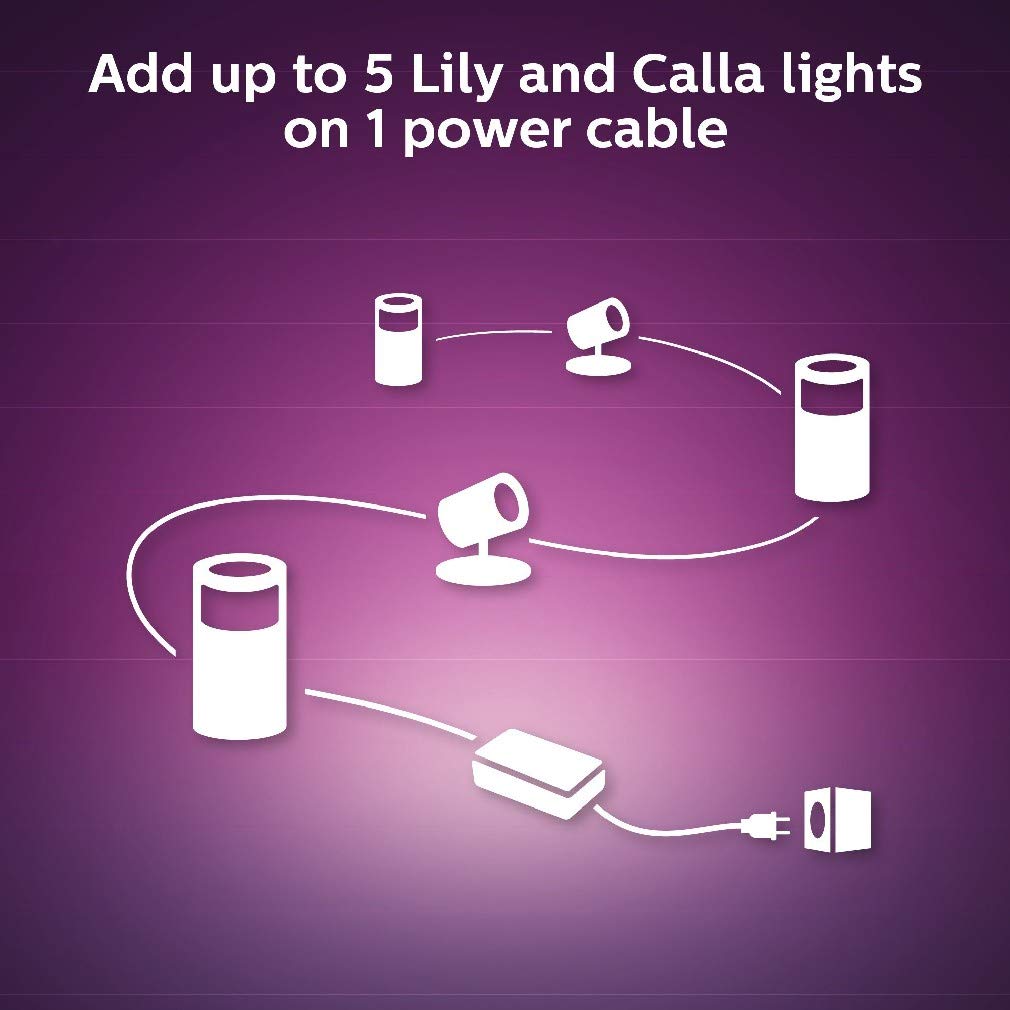 Secure
Feel secure with smart control – Have your lights turn on automatically when you arrive in the dark, or mimic your presence with lights switching on/off randomly while you're away from home!
What's Required? – 'Philips Hue Bridge' and 'Lily Base Unit' (sold separately) are required for smart control. Simply add your Calla extension to the Lily base unit, connect to the Bridge and take advantage of smart outdoor lighting via the 'Philips Hue' app
Add up to 5 lights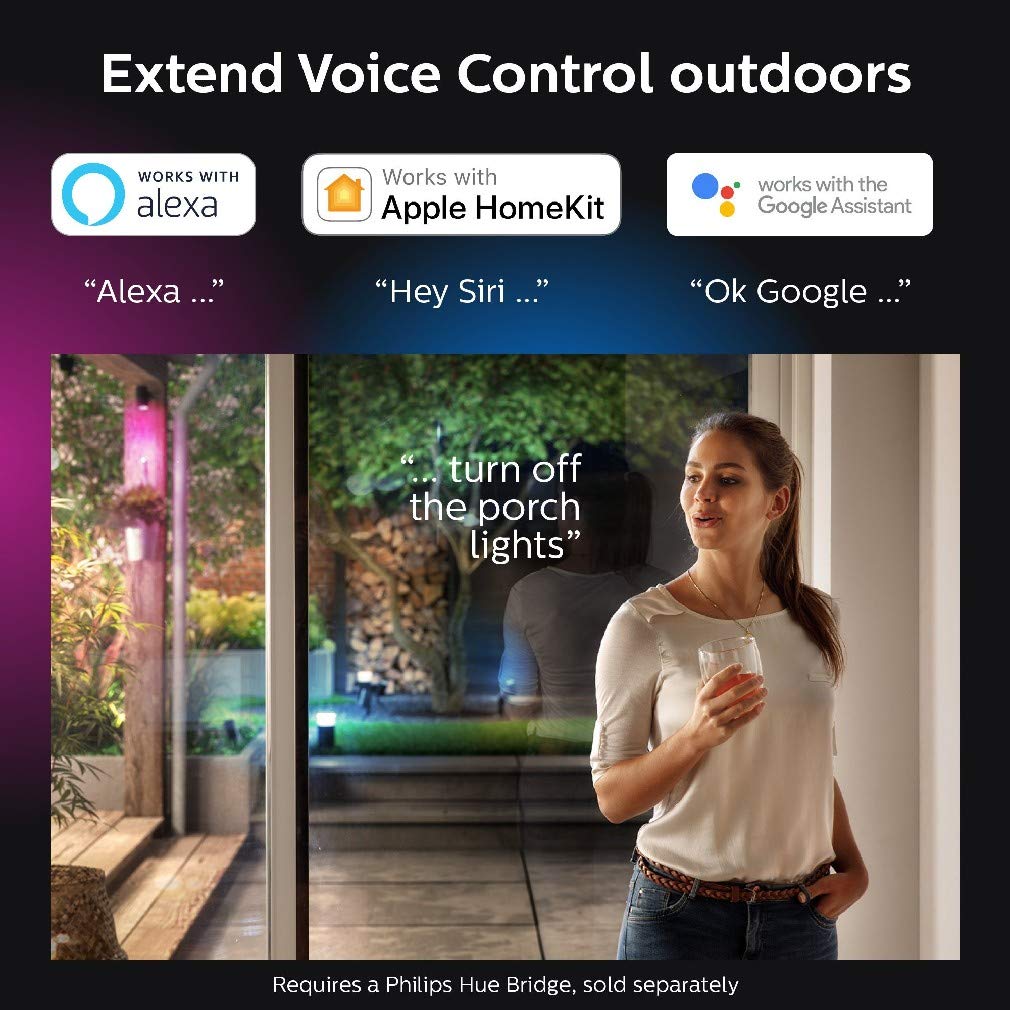 Works with…
Control lights with your voice – Works with Alexa, Google assistant and Apple homekit devices for hands-free voice control. Control your smart outdoor lights with simple voice commands!
One review from someone that has already bought and installed the Philips Hue outdoor lights said
¨This is a great addition to any hue set up, it is amazing how much these little lights transform the back garden and it looks so magical just with the three units. It is really easy to set up and install – just need to ensure you have a power source and you are good to go. You only need one power outlet as these connect together in a chain on the one power source.¨