Forget about plastic spoons and stirrers – with the Sprout®SPOON, you have the sustainable alternative. Simply unfold and brew in hot water for a cup of delicious Fair Trade tea. And what tastes great, feels even better, when you know that your Sprout®SPOON is fully biodegradable.
Once you've finished your tea, put it in the compostable trash and it will have fully decomposed in a matter of months. From the organic cotton used for the stitching to the non-toxic print on the label, all aspects of the Sprout®SPOON are designed to leave no trace on our environment.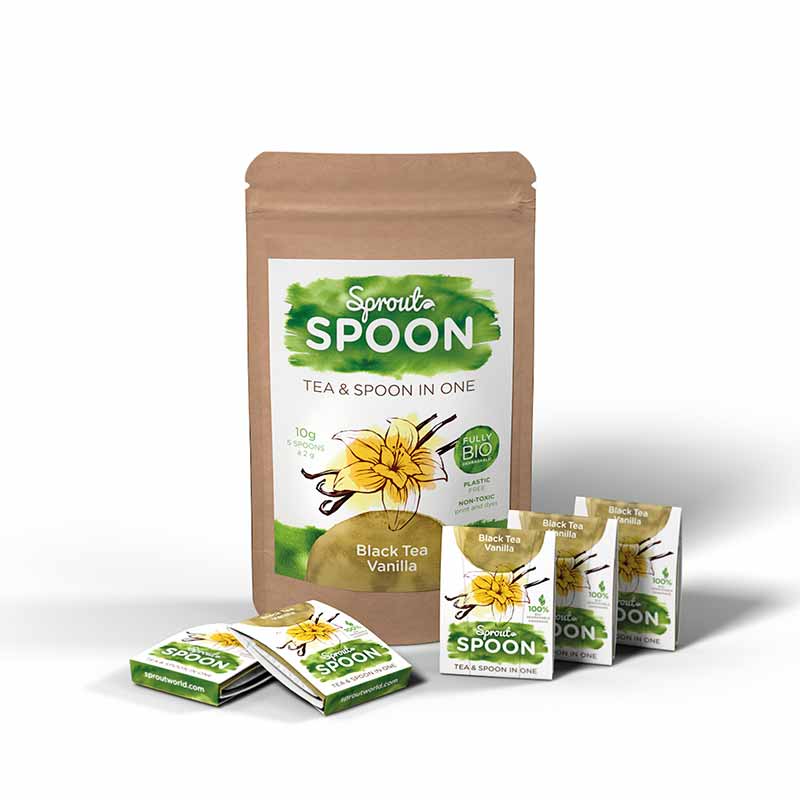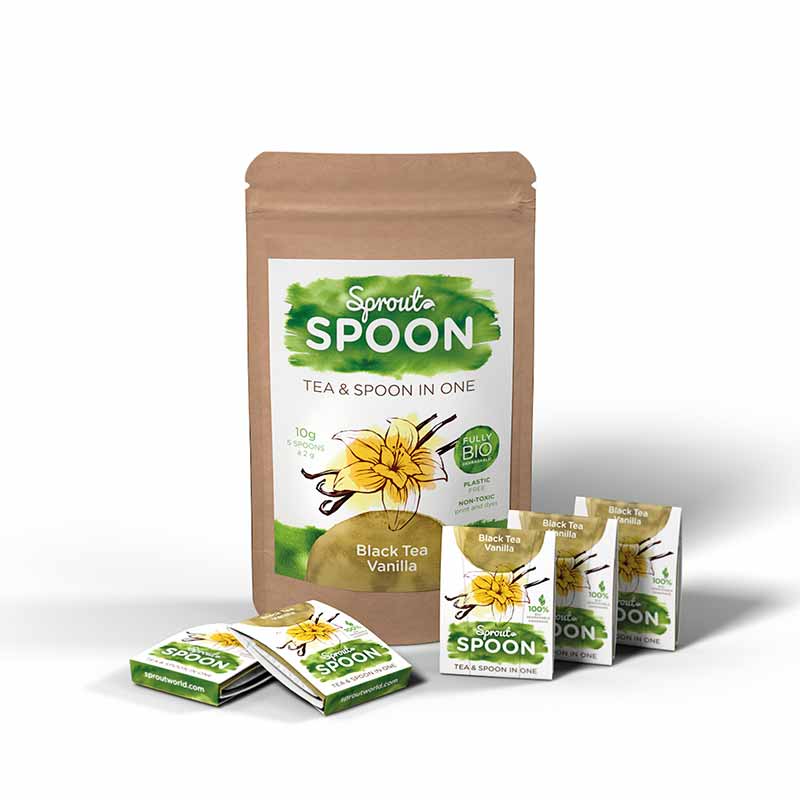 Environmentally Friendly
Plastic free
Fully biodegradable
Stitched with organic cotton
No artificial flavors
Non-toxic print and dyes
Renewable fibers
Fair trade tea
Sustainable production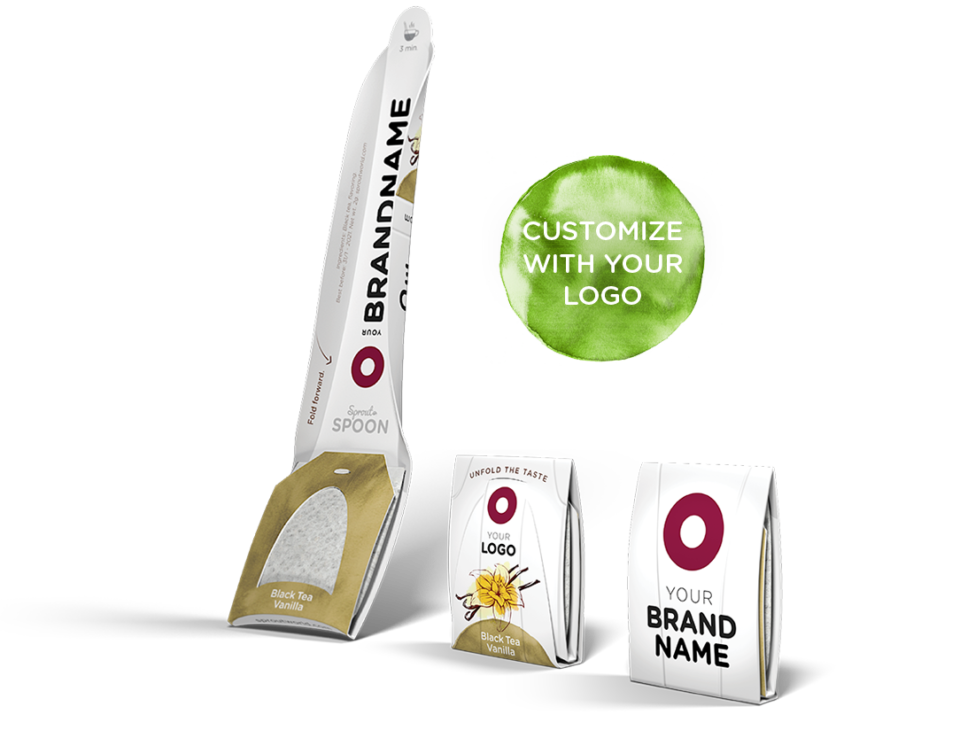 Ideal
Restaurants, hotel rooms, reception areas, offices, product launches, conferences, trade fairs, kick-off events, teambuilding sessions, seminars and gifts.