Made with a new generation yarn, this Hoodie Sweater would suit all and the best thing is that it is Eco Friendly.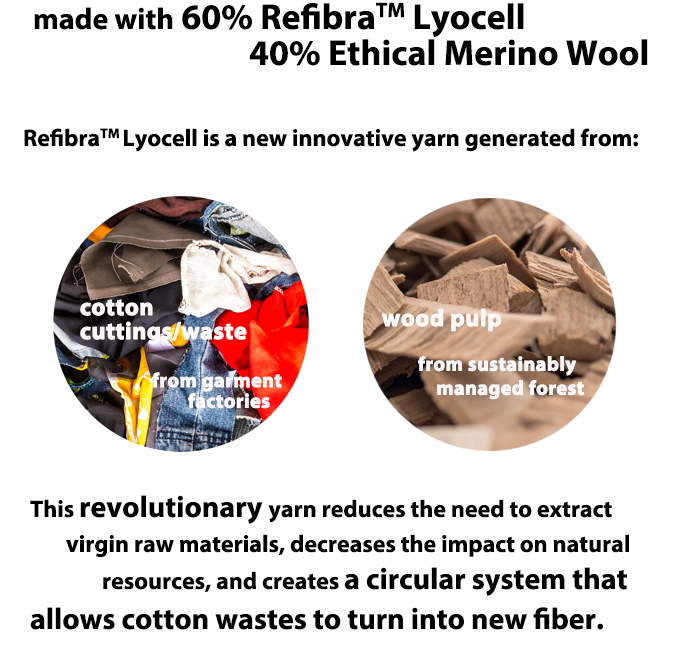 What is the Fabric?
Eco Innovative Hoodie Sweater is made with 60% RefibraTM Lyocell 40% Ethical Extrafine Merino Wool. It is a new generation yarn that is first ever used in sweater and providing exceptional feel and comfort with essential features.
RefibraTM Lyocell is generated from wood pulp from sustainably managed forest and cotton waste from garment factories. About 20% cotton waste is used to generate this new fiber. Comparing to those recycling fiber that we always see in the market, this upcycling yarn creates a circular system that allows cotton wastes to turn into new fiber.
Ethical Merino Wool comes from happy sheep treated humanely in South Africa. We call this non-mulesing merino wool. Our 19.5 micron certified non-mulesing merino wool is more ethical and luxury than other merino wool in the market. Only about 10% of merino wool on the market is certified non-mulesing because it is more expensive and it has longer production time.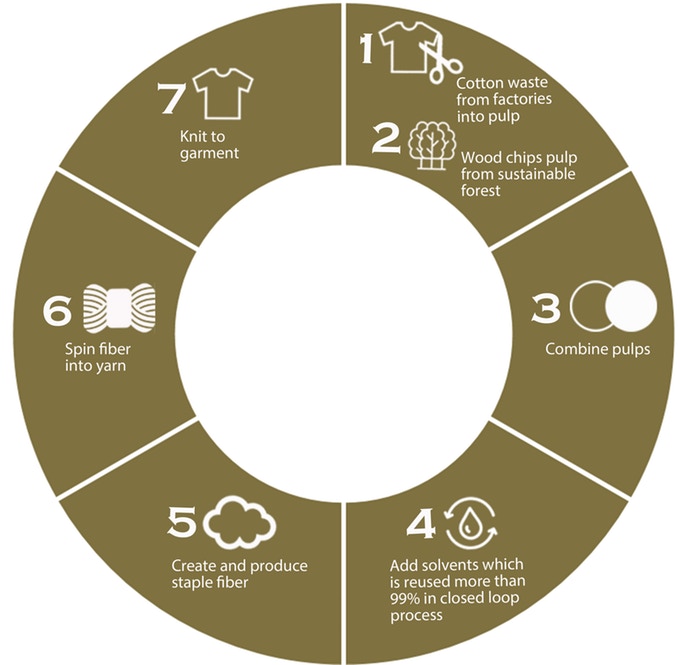 Design & Colours
This is a 2 piece Hood, Fully Fashioned Raglan Sleeves with a Two Way Zipper. The cuffs & hem are are reienforced and is a 12 guage fine jersey knitted. Oversized zipped pockets & Funnel neck, giving you a great design and function.
Steel Blue, Charcoal Grey & Cool Black are the initial colours, with Navy Blue & Burgandy becoming available soon