Home to 290 rooms and plenty of automated services. From the app where users can reserve rooms down to the direction they face, travelers from all over the globe are treated with the royal robot treatment.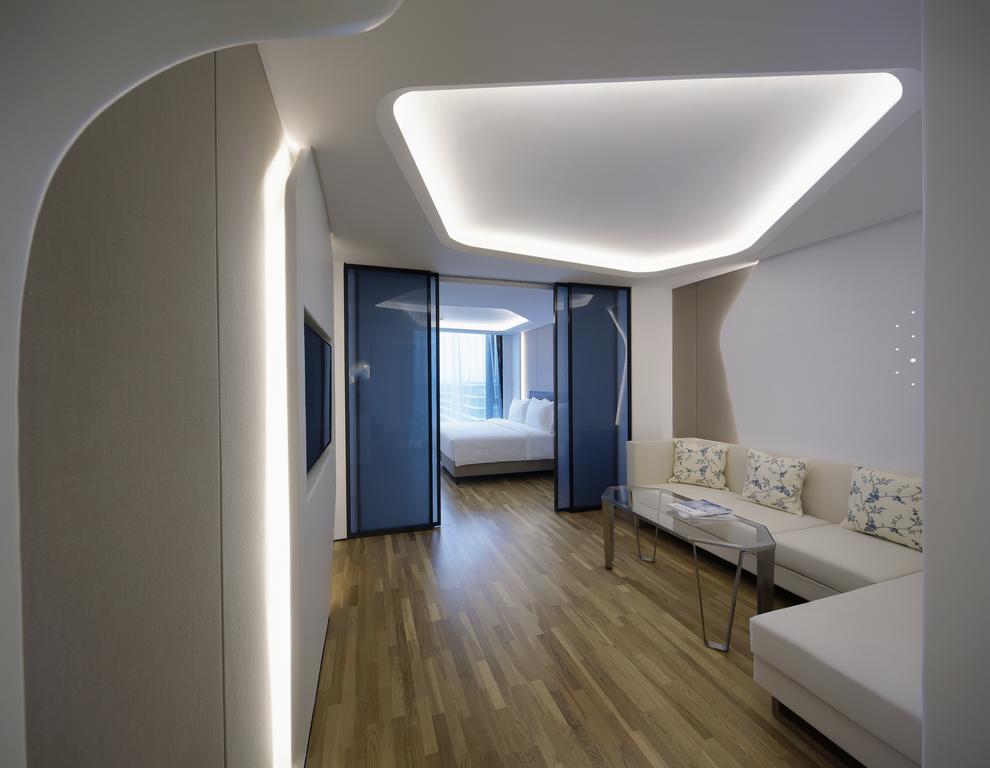 Automated, just ask!
Everything from the elevators, the lights, the curtains, and the temperature is automated. You can even speak out loud to ask for the password, and your room will give it to you.
No keycards and everything is cashless. It features facial recognition doors, robotic arms at the bar and even robots that deliver items to guest rooms.
No check-in counters, no concierge, and no receptionists. Greeted by a staff member, who will use a mobile device to take a photo of your passport and face. Then with your room number and an email of the receipt.
Room Service
With just voice commands, the virtual assistant can also be used to order things like towels or bottled water to the room — which are delivered to the room by a robot.
Along the hallways are refrigerators stocked with drinks and snacks. But unlike most vending machines, customers use the Alipay app to unlock the door of the fridge. When an item is removed, the refrigerator automatically detects what's taken out and the customer is charged within seconds of the fridge door closing.