BBQ´s are great and here in Spain we are lucky as you can pick just about any day or time and the weather is more likely to be good. Even now with the darker nights and chill in the air, enjoying a BBQ is not out of the question and with the fire-pit table we still enjoy this most evenings (beats me having to cook, also!) But with this indoor BBQ you can enjoy all year round. Or great pressie for your family back home!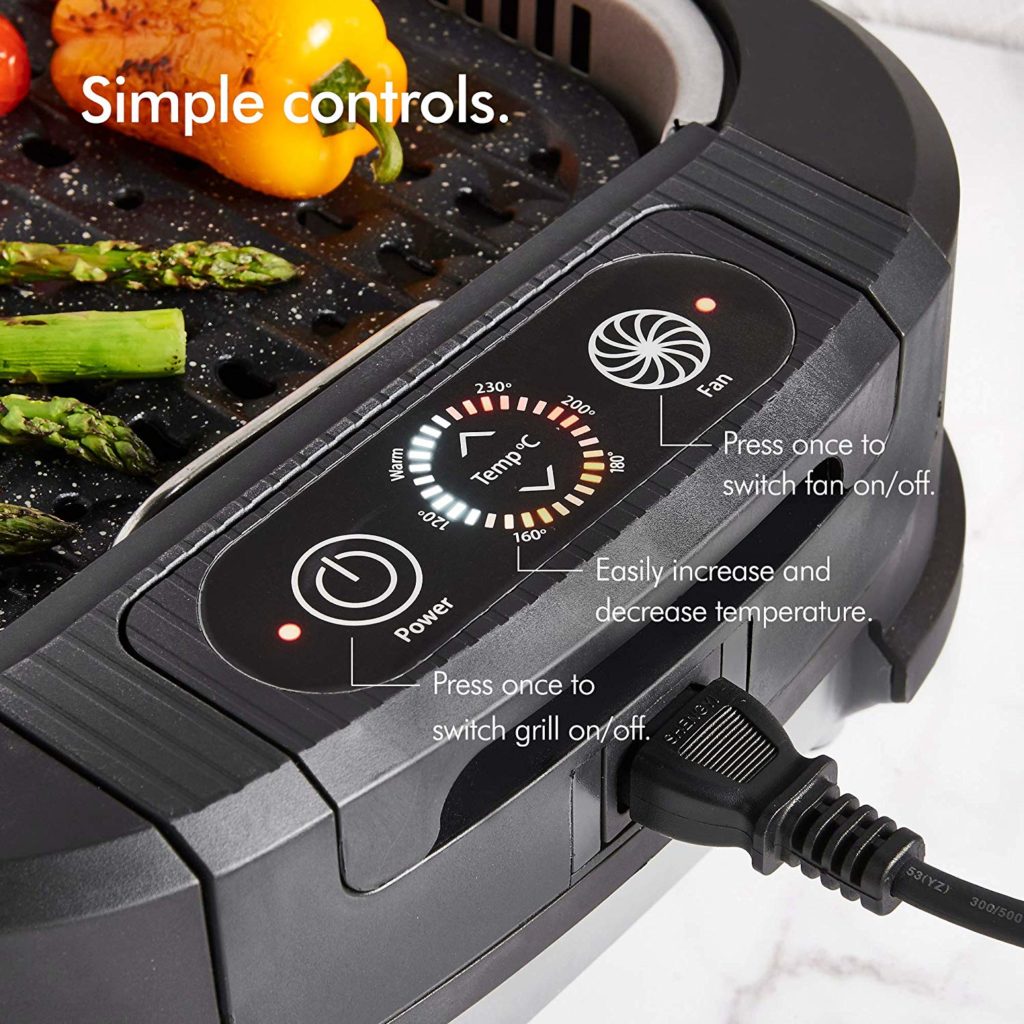 Precise Control
Use the LED touch control panel to select the temperature of the grill anywhere from 220°F to 450°F for perfect results.
The large 14" x 8" ceramic grill surface is completely non-stick, letting you cook healthily with little to no oil without leaving burnt-on residue. Better still, it's dishwasher safe and removable for easy cleaning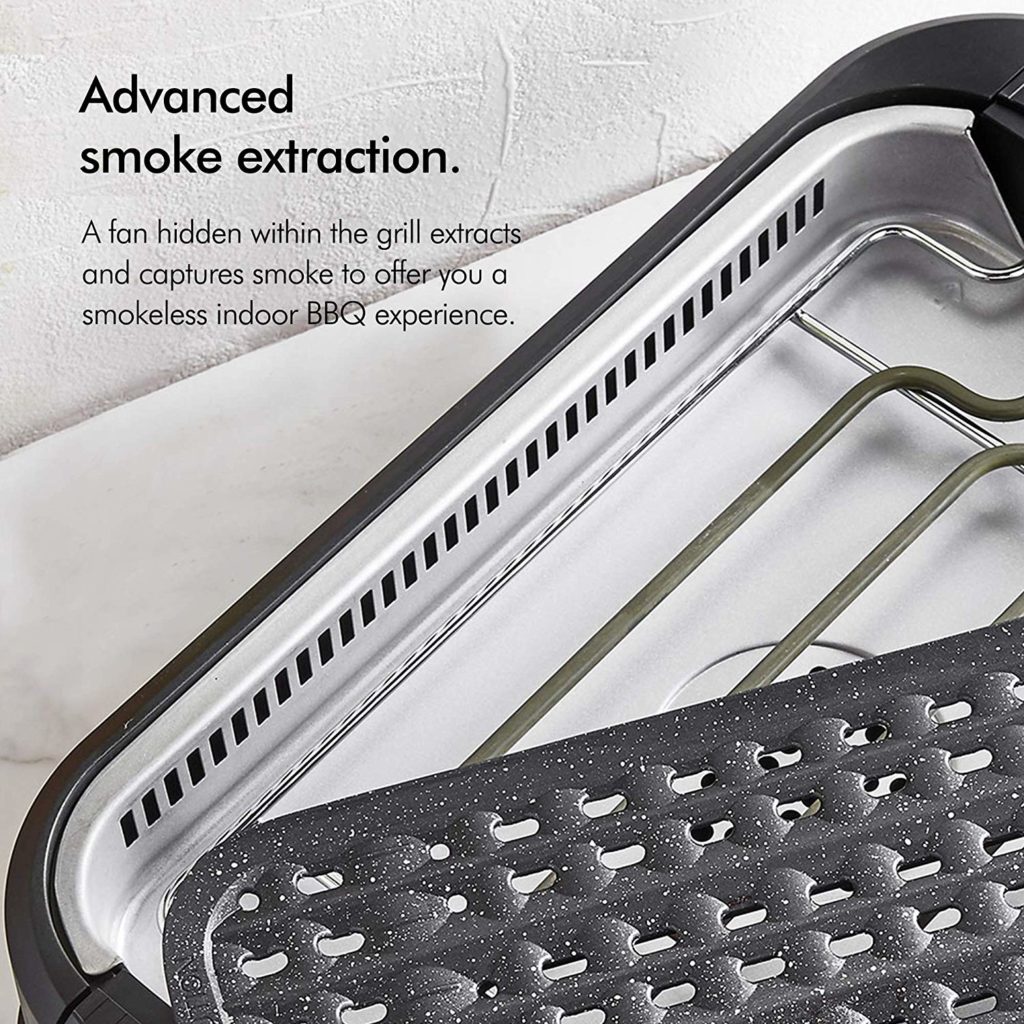 BBQ Flavour, No Smoke
From chargrilled steaks to crispy vegetables, you can savor all the flavor of a real grill without the smoke, opening up an exciting world of delicious indoor BBQ experiences
Advanced Smoke Extraction – a fan hidden within the grill extracts smoke from the surface as your food cooks
This grill is really nice. It's almost completely smokeless. Like hardly any smoke at all! It has a high temperature, so your meat sizzles!
I also love the ease of cleanup – just be sure you follow the directions. You cannot put it in the dishwasher, but the food comes off very easily when handwashing.