Authentic Sixties styling, updated functionality and a gorgeous copper finish, the Wild and Wolf 746 Phone – Copper is certainly a head-turner!
A perfect gift for your friend that is hard to buy for but not one of these!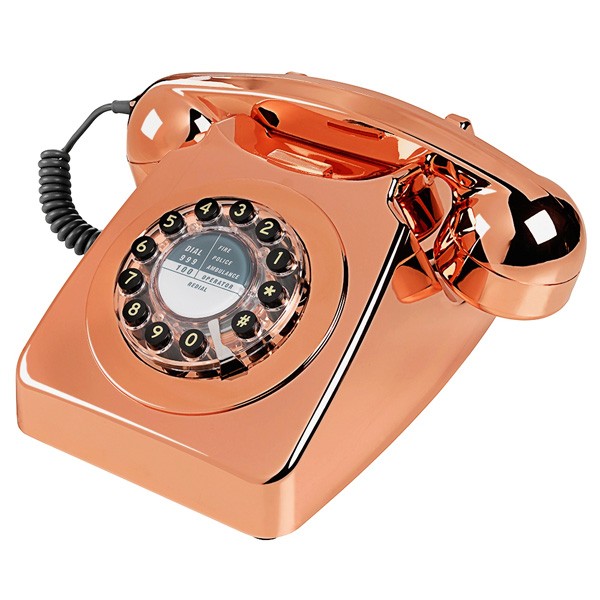 Stunning design
A welcome update of the rotary 746 phone from 1967, which has lost none of its unmistakable retro charm in the transition. Wild & Wolf have replaced the cumbersome rotary dial with modern push buttons, and the phone also features a redial button, earpiece volume control, and ringer on/off option to boot. With swooping edges, sexy curves and thoughtful nostalgic styling, this modern take on the iconic 746 has an unmistakably elegant presence in any room.
In a sleek copper finish, this gorgeous design is also in tune with the current metallic trend. It is therefore not only perfect for retro and vintage style homes, but would also make a stylish metallic highlight in a contemporary style abode. This fantastic update on a design classic would also make a fabulous gift for anyone who loves a bit of nostalgic design!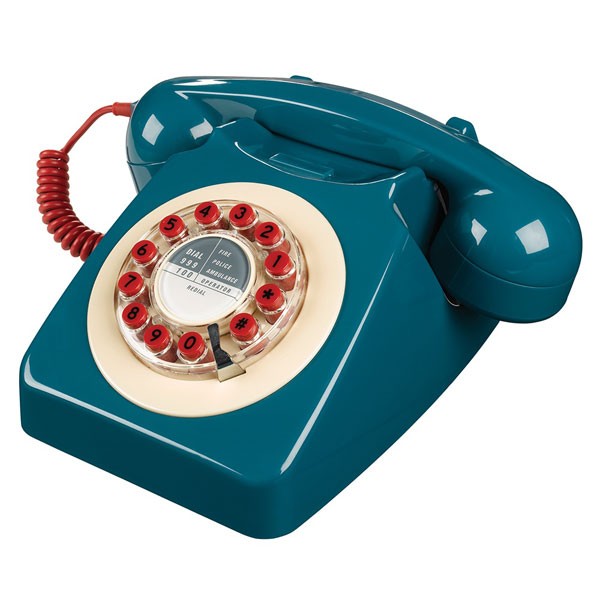 Wild and Wolf 746 Phone
Petrol Blue is a practical and sturdy design. This two-tone retro phone is great for contemporary interiors or would be the perfect item to complete a modern industrial look kitchen.
With over 10 different options on colour you can find one that fits any room.