Feed your pet from anywhere using your smartphone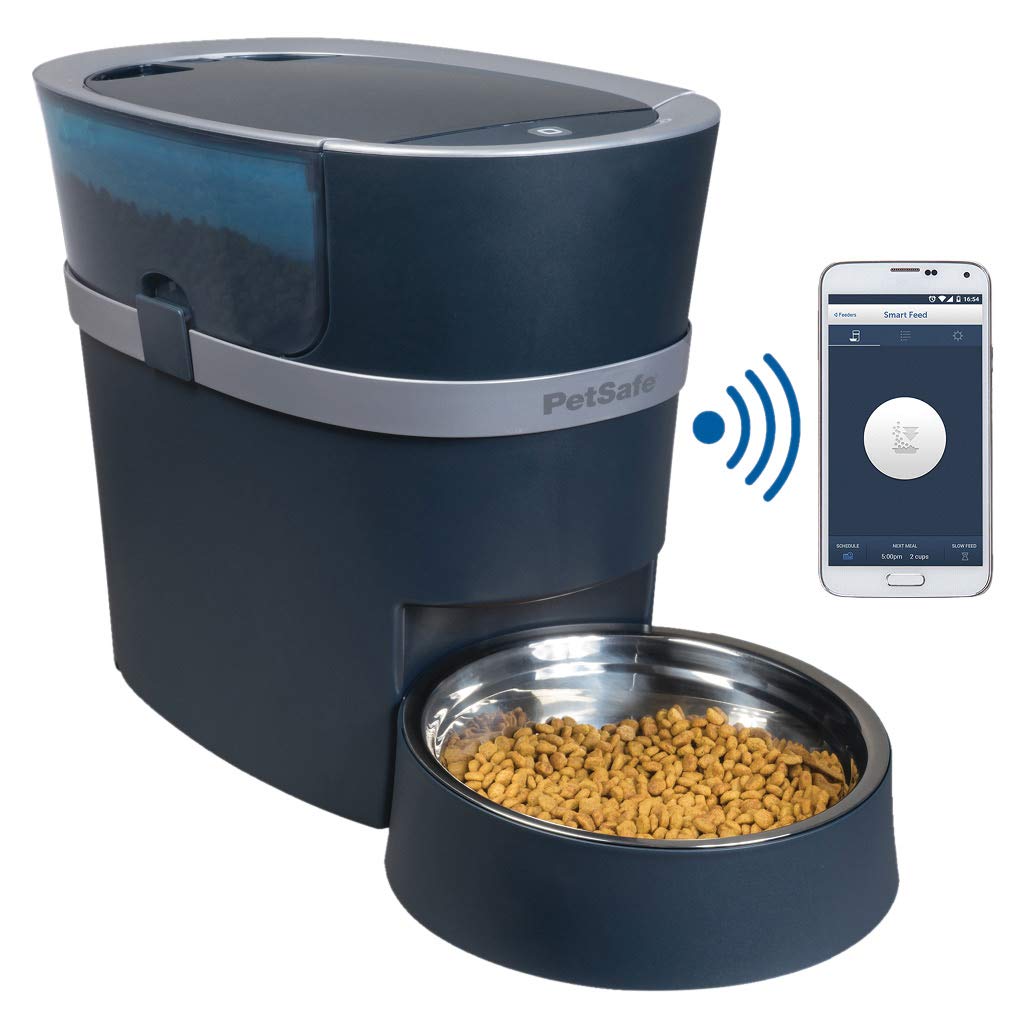 Innovative Features
Pet-proof dispenser keeps curious paws from sneaking food
Feeder holds up to 24 cups of dry or semi-moist food
Easy to clean; top-shelf dishwasher safe components
Slim design; feeder measures 9 2/5 in. W x 20 1/3 in. L x 12 3/5 in. H with bowl attached
Removable stainless steel bowl with holder to prevent tipping or sliding
Gives you peace of mind knowing your pet is being fed when you're away from home. It brings you and your pet closer together, even when you're miles apart.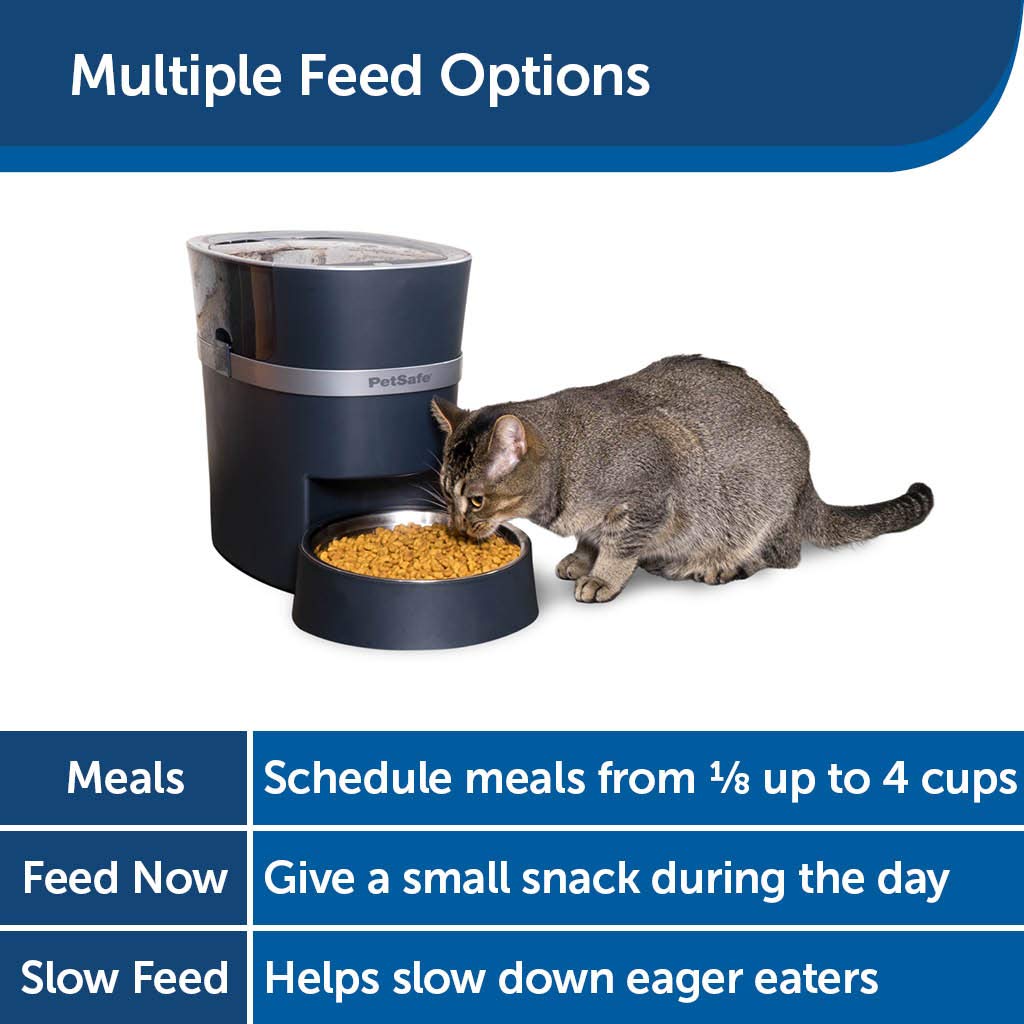 Schedule feeding times
Pet feeding solution connects to your Wi-Fi, enabling you to make sure your pet has food no matter where you are. The app allows you to schedule feeding times, keep track of your pet's feedings, and even customize your feeder settings. You can set up to 12 different meal times or use the Feed Now option to feed your pet with a touch of a button. The pet feeder also offers flexible portions, ranging from 1/8 cup to 4 cups, to suit any pet. The system comes with a Slow Feed option, which dispenses food slowly over a period of fifteen minutes. In addition, you'll receive alerts so you can monitor your pet's feeding even when you're not home.
Easy to Use Mobile App
Simple and user-friendly
Use to schedule meals, adjust meal sizes, and monitor meals
Receive alerts when your pet's meal is served
Compatible with iPhone or iPod with iOS 9.0 or later, or Android smartphone 5.0 or later
Free download from the app store for iOS or Android