I love this idea and it looks like many others do also as they raised the funds required for the project within 2 days and an estimated delivery date for December, making this a great gift for Christmas!
It Simplifies the process by offering at-home watch-making kits at an affordable price.
The kit comes with quality-checked parts, all necessary tools, a user-friendly guide, and a digital support team to help you through the tricky parts. Customers will have the choice of three styles, each with a 17-jewel mechanical movement in tow.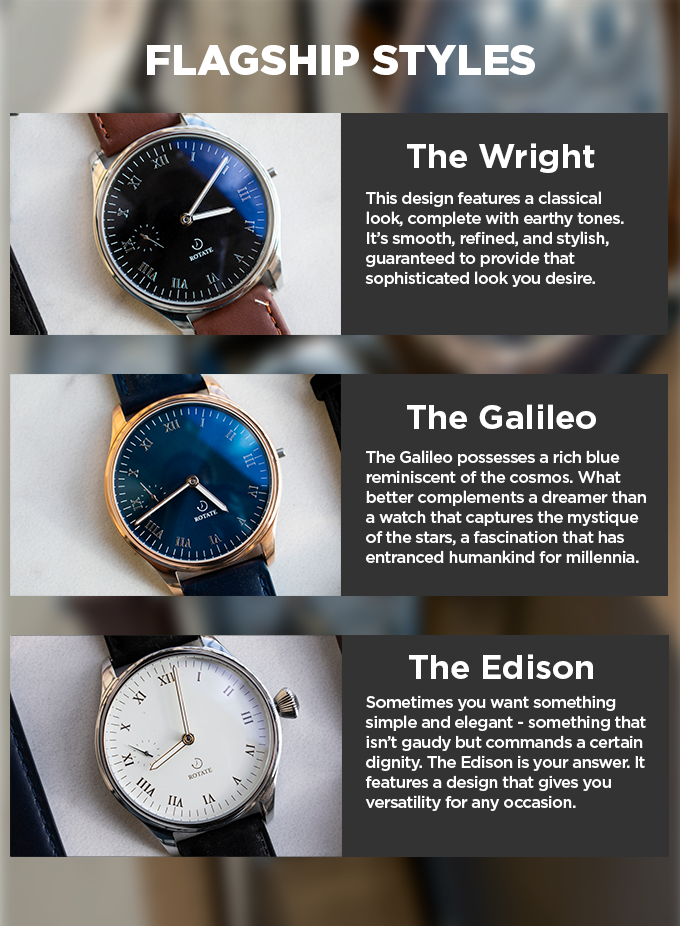 Options
With 3 different styles to choose from all of them look great!
The Wright, black face, silver case, faux brown leather strap.
The Galileo, blue face, gold case, blue faux leather strap.
The Edison, white face, silver case, faux black leather strap), or Wright (black face, silver case, faux brown leather strap.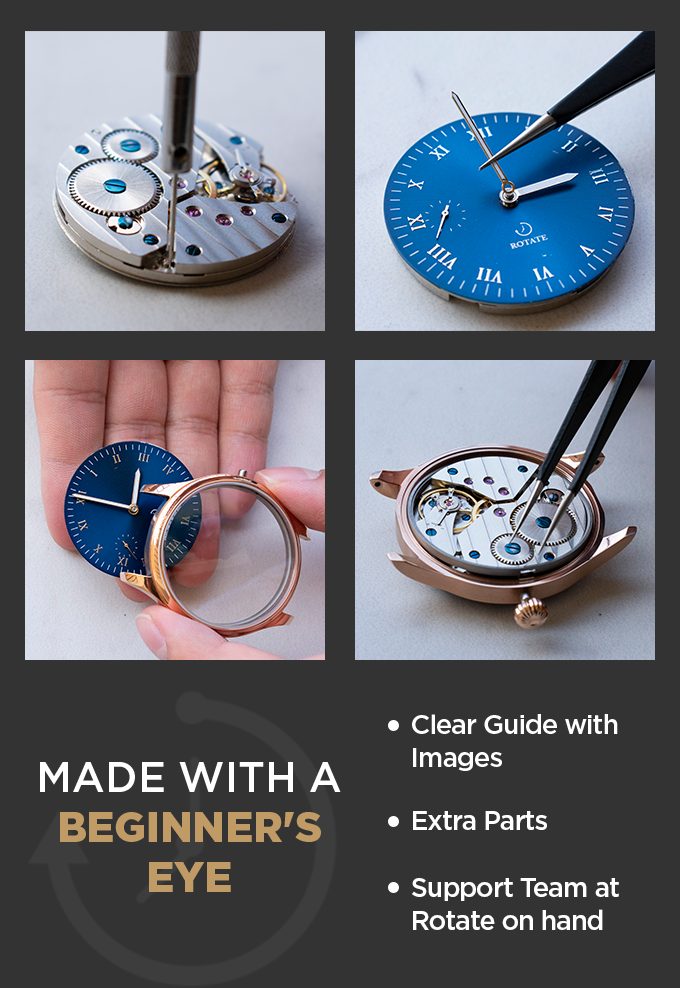 The Kit
Includes everything you need, including the tools. All you need it the time and a steady hand.
A note from the Team @ Rotate:
Since we're working with more than a handful of different suppliers, our biggest challenge will be aligning all partners to meet the campaign deadline. We understand the importance of a timely delivery – especially when taking the holidays into consideration, and are working our hardest to get your reward in your hands before the end of December.